How to avoid pest infestation problems in your rental property
How to avoid pest infestation problems in your rental property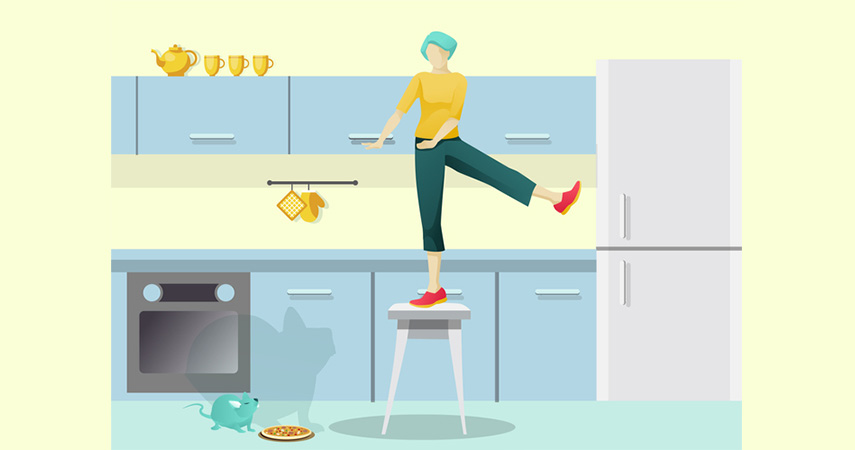 According to information from Hillarys Blinds, 64% of those who have experienced a pest infestation in their home were living in rented accommodation. This data came from Hillarys, the manufacturer and retailer of blinds, shutters, curtains and carpets.
There are a number of reasons why a pest infestation may occur in your property, and it is worth establishing exactly what conditions led to such a situation, in order to prevent it happening in the future.
The presence of pests and vermin in your property can be a health and safety hazard. If the disrepair of a property has led to creatures making their way inside – for example, through a hole in the floor, walls or ceiling – then it is the responsibility of the landlord to deal with the pest infestation.
Understandably, it is also the responsibility of the landlord to get rid of any pests, if tenants have moved into a furnished home, to find that the infestation was already there before the tenancy started.
Tips to prevent pest infestations
It can be costly to put right the havoc caused by pest infestations. The best pest control method is to prevent your property from reaching such a state, in the first place.
In order to catch issues as soon as possible, it can be vital to undertake periodic inspections. Quarterly checks of the property throughout the year will give you the opportunity to make sure that you are aware of any damage that needs fixing. Landlords will also be able to check with tenants, to see if they have noticed anything that needs attention.
Pests will be attracted to any mess left behind that could be a source of food, so make sure your tenants understand the importance of tidying up after themselves, if the property does look unacceptably untidy.
These tips apply to homeowners and tenants alike: keep surfaces and floors clean, especially of food, store leftover food in containers, and don't leave rubbish bags unsealed and lying around.
Outside areas will need attention as well. Any rubbish, or even old furniture, such as a mattress, could provide a convenient place for mice and rats to build a nest. If you like to leave food out for wildlife, such as birds and squirrels, then invest in a bird table. Keeping birdseed and other appropriate food elevated and away from the house is always a good idea.
Who to contact when it's too late
If the damage has already been done, and there are signs of an infestation in your let, get in touch with your local council's environmental health department. They should hopefully be able to provide a pest control service near you, depending on the species that's giving you trouble. Alternatively, they may have advice to help you sort it out yourself, if the problem is still manageable.
If self-management is not an option, then, at this stage, it's going to cost you. Private pest control companies are also an option, but often cost more than the fees charged by the council. However, it's worth doing a quick call around for quotes.
It is also worth bearing in mind that some Landlord Insurance products may help in such situations. For example, nest removal is one of the 40 essential covers included as standard in Just Landlords' policy.
Having the right cover in place may save you time and money when it comes to property investment.
Disclaimer: The opinions and views expressed in the above article are those of the author only and are for guidance purposes only. The author disclaims any liability for reliance upon those opinions and would encourage readers to rely upon more than one source before making a decision based on the information.
Related Posts