Ban on Letting Fees Moves a Step Closer
Ban on Letting Fees Moves a Step Closer
This article is an external press release originally published on the Landlord News website, which has now been migrated to the Just Landlords blog.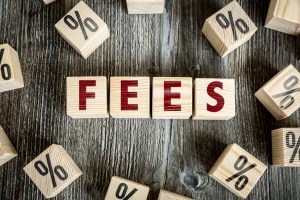 This week, the next stage of the Tenants' Fees Bill will be a Second Reading in the House of Lords this week. The reading, which will commence on a Wednesday, 10th October, will pave the way for a ban on letting fees and the majority of other upfront fees payable by tenants to rent a property in England.
It would also cap the amount of refundable security deposit a tenant would be required to pay to the value of six weeks' rent and cap the amount of holding deposit a tenant could be required to put down to secure a property to the value of one week's rent.
The government contends that the Bill, having completed its passage through the House of Commons in September, will make renting properties in England fairer and more affordable for tenants by reducing the costs at the outset of a tenancy, at the same time as improving transparency and competition in the private rental market.
The Bill would place a duty on trading standards authorities and district councils to impose new penalties on any landlord or letting agent found to be in contravention of them. These include a fine of £5,000 for a first breach, which would typically be viewed as a civil offence.
A further breach within five years, however, would be viewed as a criminal offence, and subject to an unlimited fine and a banning order offence under the Housing and Planning Act 2016.
Several organisations representing landlords and letting agencies have raised concerns that the abolition of fees will result in rising rent levels.
"With warnings that the policy could lead to rent rises, there is a very real danger that whilst the cutting the upfront cost of renting, tenants will find themselves paying them through higher rents on a permanent basis," commented the Residential Landlords Association's (RLA) Policy Director, David Smith.
Instead of banning letting agent fees paid to tenants, the RLA is calling for immediate action to better enforce the law as it currently stands. This includes the government using powers it has so far failed to use to force agents to display the fees they charge in more prominent positions and specify them in much greater detail.
"Laws without proper enforcement serve only to let tenants and good landlords down," Smith added.
He continued: "Rather than pressing ahead with plans for more legislation in the sector that will take time to be considered by parliament and enacted, ministers could achieve a greater and earlier impact by using the powers they already have to improve the transparency of fees charged by agents."
Related Posts