Bath Named as next Spot for Legal & General Build to Rent Homes
Home » Uncategorised » Bath Named as next Spot for Legal & General Build to Rent Homes
Bath Named as next Spot for Legal & General Build to Rent Homes
This article is an external press release originally published on the Landlord News website, which has now been migrated to the Just Landlords blog.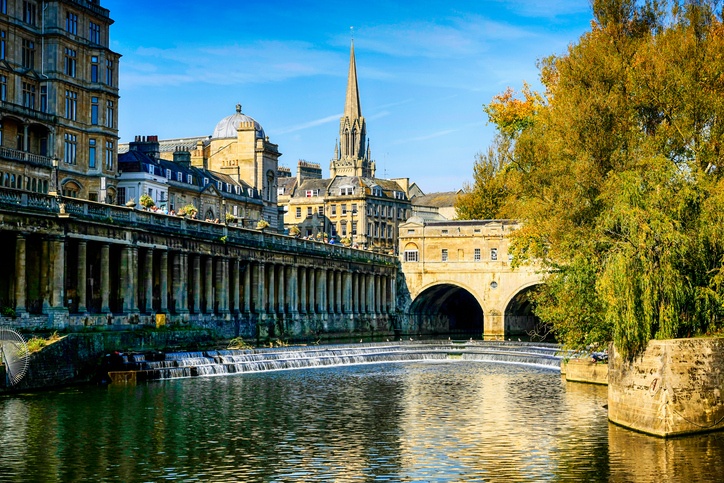 Legal & General has today announced that Bath is the next spot for its Build to Rent homes scheme.
Over 170 new Build to Rent homes will be built in Bath on the £47.5m city centre development site, as part of the firm's wider approach to address the UK's housing shortage.
This is Legal & General's fourth Build to Rent homes scheme, with existing sites progressing well in Bristol, Salford and Walthamstow. It has £1 billion of firepower to invest in developing new large-scale rental development properties, which will provide rental income for pension funds to pay their pensioners, and create an economic stimulus for UK urban regeneration areas, delivering new jobs and growth.
The Roseberry Place development is ideally located on brownfield land in the Bath City Riverside Enterprise Area on the river, which represents the best opportunity to accommodate new development growth in the city.
The site will include 171 apartments, 126 car parking spaces and 17,000 square feet of retail space. It already benefits from outline planning, and Legal & General will be working closely with the developer to provide high quality Build to Rent homes within a city in need of additional housing supply.
The Bath scheme has been acquired by LGIM Real Assets on behalf of its Build to Rent fund, together with its joint venture partnership between Legal & General Capital (LGC) – the group's principal investment arm – and PGGM – the Dutch pension fund manager.
The Build to Rent Fund Manager at LGIM Real Assets, Dan Batterton, says: "This acquisition is a prime example of the type of compelling opportunities there are in the market at the moment, as we continue to build our pipeline. We are targeting well-located sites where there is the opportunity to influence all aspects of design and construction from the start to create a best-in-class product that will provide a positive lifestyle choice for elective renters. We remain on track to deliver on the growth plans for our major Build to Rent platform, focused on holding assets for the long-term on behalf of investors."
The Director of Housing at LGC, James Lidgate, also comments: "This latest acquisition is in line with our strategy of increasing our direct investment exposure to housing and establishing Build to Rent as an institutional asset class – investing Legal & General's balance sheet capital, alongside other third party capital, to achieve high-quality risk adjusted returns.
"This scheme is an excellent example of the partnership's asset acquisition strategy – investing in long-term, sustainable urban schemes that support wider urban regeneration by better utilising the local existing infrastructure, and maximising land density in areas where there is a shortage of housing supply."
Related Posts