Best UK areas for house price growth and rental yields, according to Howsy
Home » Uncategorised » Best UK areas for house price growth and rental yields, according to Howsy
Best UK areas for house price growth and rental yields, according to Howsy
This article is an external press release originally published on the Landlord News website, which has now been migrated to the Just Landlords blog.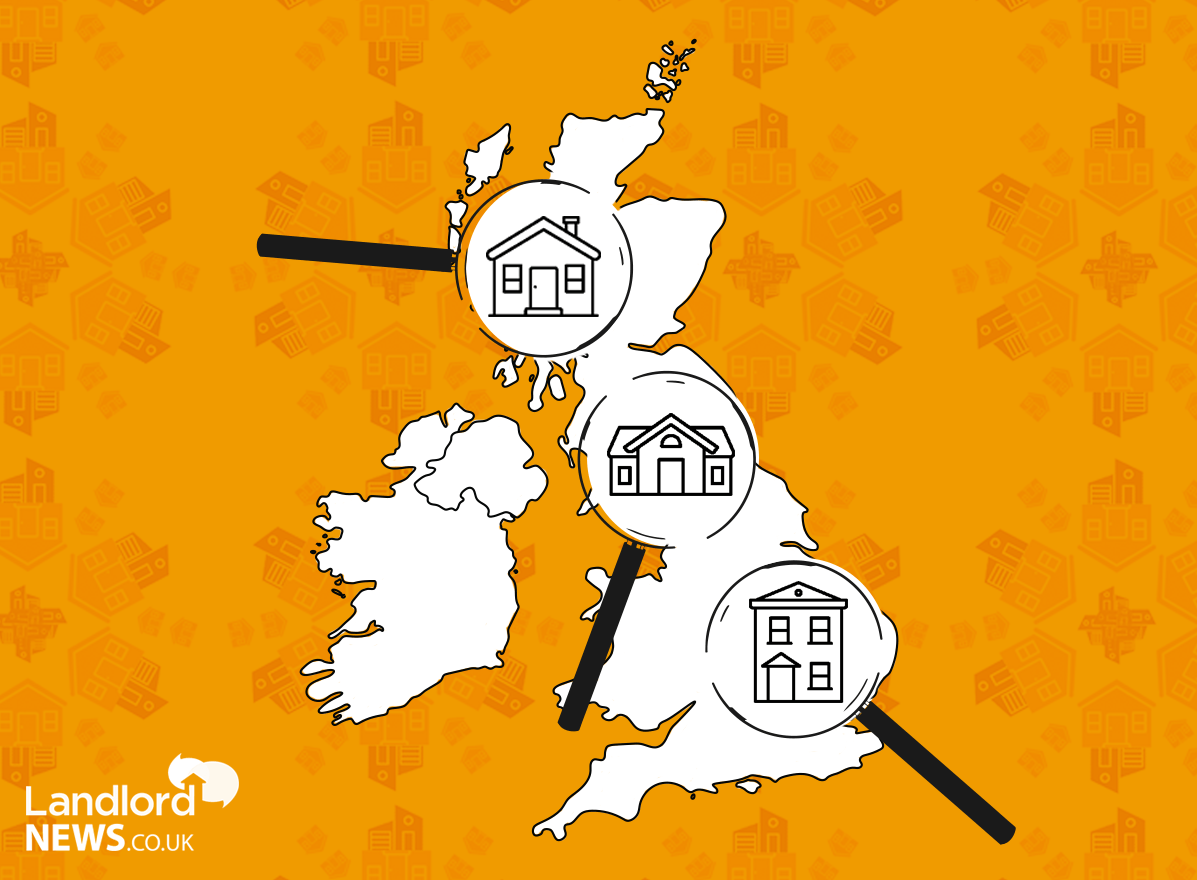 Lettings management platform Howsy has looked at which areas in the UK have been most profitable for rental yields and house price increases over the last year.
The results show:
Across the UK, the research shows that house prices are up 2% annually, compared to rental yields at 5%.
London has seen an increase of 5% to property values and an average rental yield of 4%.
The North West and South West saw a house price increase of 3% and 4% respectively. Rental yields are at 5% and 4% respectively.
Scotland is the nation home to the highest average rental yield, at 6%.
Northern Ireland has the highest annual house price growth
The full results are in the below tables:
Primary level – nations

Secondary level – regions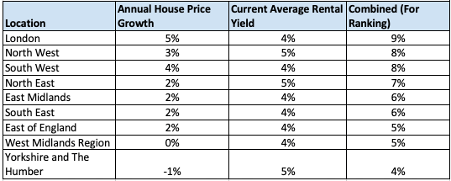 Rankings – highest combination value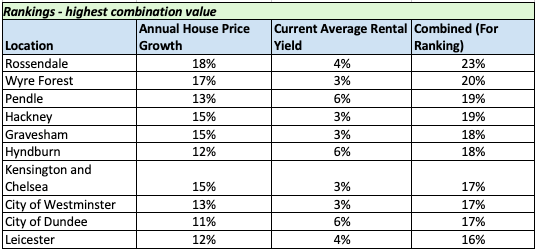 Founder and CEO of Howsy, Calum Brannan, commented: "As a landlord, it can be easy to get bogged down in the almost immediate financial viability of a buy-to-let investment. Understandable, given the unpredictability of house price growth in the long-term and so the rental yield available is often the only current data available during the decision-making process.
"However, there are plenty of areas across the UK that might not present the best yields nationally but have delivered a substantially larger return where house price growth is concerned.
As the figures show, this isn't restricted to one area of the market, and this is certainly something to be considered when investing. For the majority of landlords, their portfolio is their pension pot and so while ongoing rental income is essential, keeping an eye on cashing out and the overall value of your portfolio when you do is also advised."
Related Posts