Brexit Fails to Hinder the Scottish Rental Market
Brexit Fails to Hinder the Scottish Rental Market
This article is an external press release originally published on the Landlord News website, which has now been migrated to the Just Landlords blog.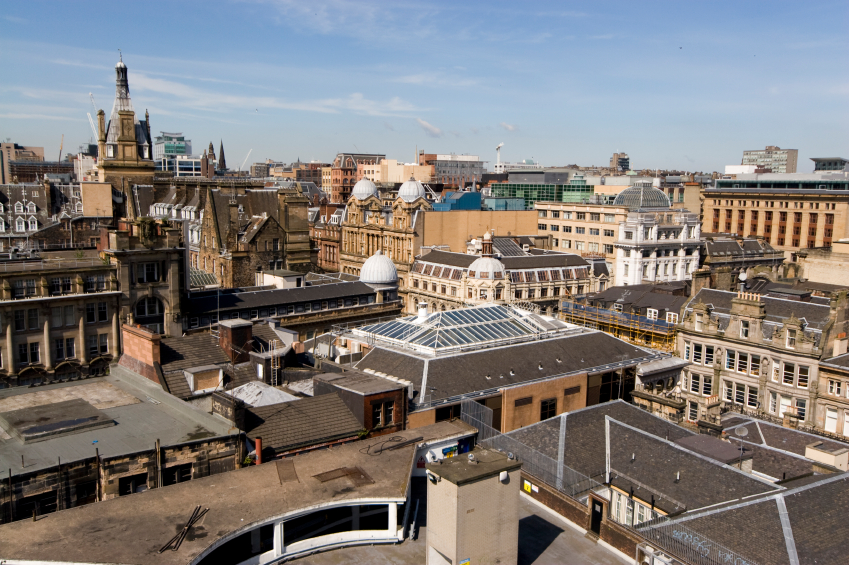 Brexit uncertainty is failing to hinder the Scottish rental market, according to the latest Quarterly Report from letting portal Citylets, covering the first quarter (Q1) of the year.
Rent prices in the Scottish rental market continued to edge upwards in Q1, despite the political landscape, which has affected markets in other sectors. The average home to let in Scotland now costs £793 per month, following a 1.7% rise.
One and two-bedroom properties charted a familiar course, both recording positive annual growth in rent prices. However, mixed signals at the local level were recorded, especially in Scotland's central belt.
Overall, the market operated at the same speed as in Q1 2018, with the average property taking 37 days to let.
Gillian Semmler, the Communications Manager for Citylets, comments: "Scotland's private rented sector operated broadly to expectation against the underlying political chaos defining the Q1 period. There have been indications of a slower moving market, especially in Edinburgh, but certainly not as marked as in other property or, indeed, business sectors. More choice for tenants in the capital sees more tenants taking time to view multiple properties before committing. As a result, average time to let has increased by three days."
Edinburgh
It now costs a record high of £1,115 per month to rent a home in Edinburgh, with a backdrop of lengthening time to let. This is consistent with anecdotal evidence from local agents of tenants shopping around and taking advantage of the increase choice in the market.
Q1 2019 saw properties take an average of 30 days to let – three days longer than in the same quarter of last year.
Rent price growth of 5% will once again cheer landlords and concern tenants, however, this is a lower rate of growth than previous quarters, with the time to let hinting at a possibly softening market, after more than nine years of annual growth each quarter.
Glasgow
Tenants in Glasgow have also been reportedly shopping around before committing to a rental home. Nonetheless, the figures for Scotland's largest city remain stable, with rents up by a modest 2.9%, to an average of £771 per month, while the typical time to let was unchanged on last year, at 31 days.
Rents on three-bed properties rose by a significant 8.6% on Q1 2018, whereas four-beds fell, by 7.1%. Volatility in the data for larger properties, however, is not uncommon, given the lower volumes reported each quarter.
Glasgow's main one and two-bed property markets continued to record strong rent price growth, at 5.3% and 3.0% respectively. 58% of all Glasgow properties are currently let within one month.
Aberdeen
Falls in rent were reported for all property types in Aberdeen in Q1 2019, however, at -3.5%, the rate of decline continues to ease. With re-let times continuing to reduce, it is fair to view the figures for Q1 as positive overall for landlords.
One-bed homes fared best over the period, with rent price growth of -2.5%, an average time to let of 49 days and 41% of properties let within one month.
A typical property in Aberdeen now costs £710 per month and takes 54 days to let – four days faster than in Q1 2018.
Dundee
Dundee started 2019 where it left off, as rents continued to move upwards, albeit at a modest 1% rise over the past year. The average property costs £620 per month and takes around a month-and-a-half to let, at 43 days.
As with other cities, the market data for Dundee was conflicting, recording declining rents for one and two-bed homes, but improved re-let periods. Rent prices for three and four-bed properties continued to climb annually.
West Lothian
Rental properties in West Lothian continue to enjoy strong demand, seeing average prices rise once again – by 3.5% in the year to Q1, to reach £710 a month.
The signs for this popular commuter belt region look positive for landlords, with the time to secure tenants falling notably, to just over a month, at an average of 34 days.
Andrew Meehan, of estate agent Rettie & Co., assesses the Scottish rental market: "The rental markets in Scotland's two largest cities continue to experience high levels of demand, driving continued growth in achievable rental values at the start of 2019. Over the first quarter of the year, despite increasing stock levels in both markets, enquiry levels, especially in city centre locations, continue to outstrip supply, fostering market competition and supporting values.
"In the rural rental market in Central Scotland, demand from families, who in recent years have been increasingly considering renting over buying, have continued to seek out the right family home for longer tenancies."
Related Posts