Buy-to-Let Landlords have Flooded London Property Market
Buy-to-Let Landlords have Flooded London Property Market
This article is an external press release originally published on the Landlord News website, which has now been migrated to the Just Landlords blog.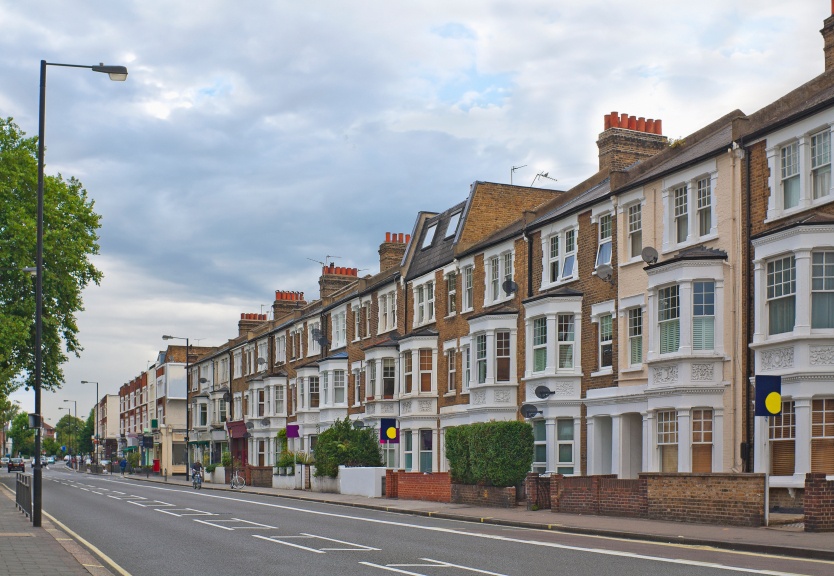 Three in five property purchases in prime London in the first quarter (Q1) of the year were made by buy-to-let landlords and second homebuyers. This has boosted the number of cash buyers in the capital, reports estate agent Marsh & Parsons.
Accounting for 36% of all property sales between January and March, buy-to-let investors were the most prolific type of buyer across prime London. This comes as no surprise, however, as many landlords rushed to complete on purchases ahead of the 1st April 3% Stamp Duty surcharge deadline.
The number of buy-to-let purchasers in the capital is up from 26% on the previous quarter, representing a sudden reversal of the recent trend of lower investor confidence. Investor share of the market was in slow decline last year, since peaking at 37% in Q4 2014.
Those buying a second home became the second most prominent type of buyer in prime London in Q1 2016. This buyer saw an even greater surge in market share over the quarter, with second homeowners accounting for almost a quarter (23%) of all Q1 property purchases, up from just 14% in Q4 2015.
Combined, buy-to-let landlords and second homebuyers accounted for three-fifths (59%) of all sales in prime London. In prime central London, this figure was even higher, at 76%.
Second homebuyers overtook landlords as the most common type of buyer in prime central London in Q1, accounting for 41% of all property purchases. Buy-to-let investors were not far behind, however, completing on 35% of all sales.
This rush has caused a much higher proportion of cash purchases in prime London. Two-fifths (40%) of sales were made by cash buyers in Q1, up from 34% in Q4 2015. In prime central parts of the capital, this rose to almost half (46%).
The CEO of Marsh & Parsons, David Brown, says: "Investors will always be the stalwarts of the prime London property market – it's the golden goose of capital returns, and people are still clamouring for a slice of the action. But second homeowners really jumped to it this spring too, and were much more prominent in the market than we would typically expect.
"But this was by no means a typical quarter. Sales activity in the opening three months of this year has been exceptionally skewed by the additional layer of Stamp Duty for both buy-to-let and second home purchases. Naturally, the knee-jerk reaction among these groups has been to hurry through property purchases before the deadline, and make savings while they can."
He adds: "Now that the ruckus has passed, we'll see much more orderly transactions over the summer months, as the market rebalances towards first time buyers and other owner-occupiers, for whom it will just be business as usual."
Over the past 12 months, buyer demand has jumped by 9% in prime London, taking the number of registered buyers for every available property to an average of 14.
However, levels of supply and demand are moving in vastly contrasting directions in the capital. In outer prime London, buyer demand has soared by almost a fifth (19%) since March last year, while in prime central London, it has dropped by 4%. Similarly, the supply of homes for sale in outer prime London has fallen by 12% annually, while supply is up by 11% in prime central locations.
Due to this chronic contrast in supply and demand, outer prime parts of London are experiencing the highest levels of competition in the capital, with 16 buyers registered per property. In hotspots such as Balham, this rises to 21.
This fierce competition has fuelled a significant surge in house prices in outer prime London, greatly surpassing the price growth recorded in other parts of the capital. In Balham, prices have risen by 7.2% over the last year, and by 3.4% in the last three months alone.
Brown concludes: "The market is brimful of buyers, and nowhere more so than the poplar addresses of outer prime London. There's still a significant price premium to be paid for living in the central confines of our capital, and this has drawn certain geographical battle lines for the next generation, who are increasingly focusing their efforts in outer prime territories.
"For first time buyers and young professionals, these are the places where they can afford bigger properties that offer them room to grow, and for savvy investors, these are the places where prices still have room to grow too."
Despite this latest research, there have been reports of the London property market running out of steam.
Related Posts