How Christmas Markets affect Homes in the Local Area
How Christmas Markets affect Homes in the Local Area
This article is an external press release originally published on the Landlord News website, which has now been migrated to the Just Landlords blog.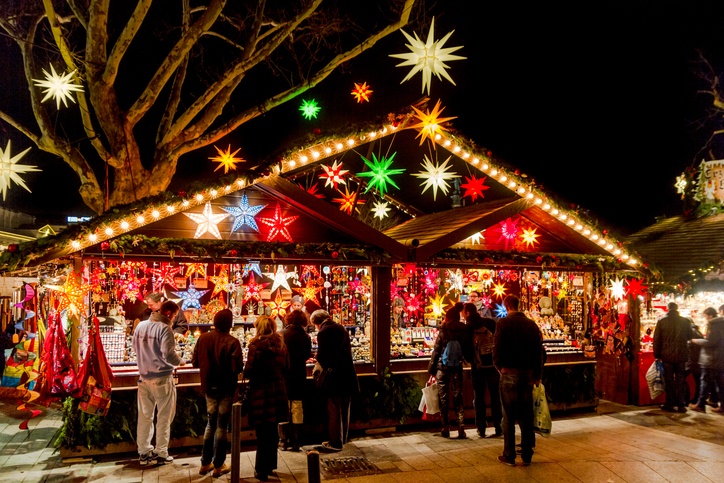 December is here, which means that Christmas markets have popped up all over the UK. Offering seasonal treats and gifts in the run-up to the big day, these markets provide a delightful experience that contrasts to the usual high street madness that is Christmas shopping in the UK.
Research by the Nabma ROI team has shown that Christmas markets bring significant benefits to the towns and cities that host them, generating more than £250m in visitor spending, as well as positively affecting spending in other stores within the vicinity. They can also have a positive impact on the local property market…
Jean Liggett, the CEO of Properties of the World, explains: "There are many factors that make a town or city a desirable place to live, and this includes the range of amenities. Once a location establishes itself as offering an enticing Christmas market each year, that becomes part of the overall attraction to the area – and the more attractive an area, the more success those investing in its property market can enjoy."
In light of the arrival of Christmas markets around the UK, here are the top property investment hotspots that have benefitted from festive cheer:
London
The capital offers a range of Christmas markets, from Hyde Park's Winter Wonderland to the stalls of the South Bank. This year, Hampstead Village will host its first Christmas fair, transforming the entire high street into a magical, festive experience.
Birmingham 
Already a mecca for shoppers, Birmingham ups its game each December, with the largest German market outside of Germany or Austria. Mulled wine, craft beers and Christmas gifts are the order of the day, as visitors soak up the joyful atmosphere.
Manchester 
With an extensive market in front of the town hall that attracts millions of visitors each year and a large ice rink for seasonal frolics, Manchester certainly can't be accused of not getting into the Christmas spirit.
Liverpool 
Liverpool's Christmas market always brings festive magic to the heart of the city, as twinkling fairy lights guide shoppers' paths around its winter huts. Food, jewellery, arts, crafts and clothes from four continents mean that those seeking alternative Christmas presents have plenty of choice.
Halifax
The recently renovated and re-opened Piece Hall will this year host a spectacular Christmas extravaganza, including a carefully hand-picked festive market packed with local Yorkshire retailers and gourmet food providers.
With many Christmas markets now in full swing, it's time to wrap up warm and enjoy the best of the festive shopping season – whether you're seeking presents or properties!
Jonathan Stephens, the CEO of Surrenden Invest, adds: "Homes by Christmas markets always attract keen interest at this time of year, whether they're investment properties or those for sale to owner-occupiers. Christmas markets give these properties a little something that other homes don't have, and many buyers are keen to take that into account when making their purchase."
Related Posts