Croydon is London's most affordable commuter rental hotspot
Croydon is London's most affordable commuter rental hotspot
This article is an external press release originally published on the Landlord News website, which has now been migrated to the Just Landlords blog.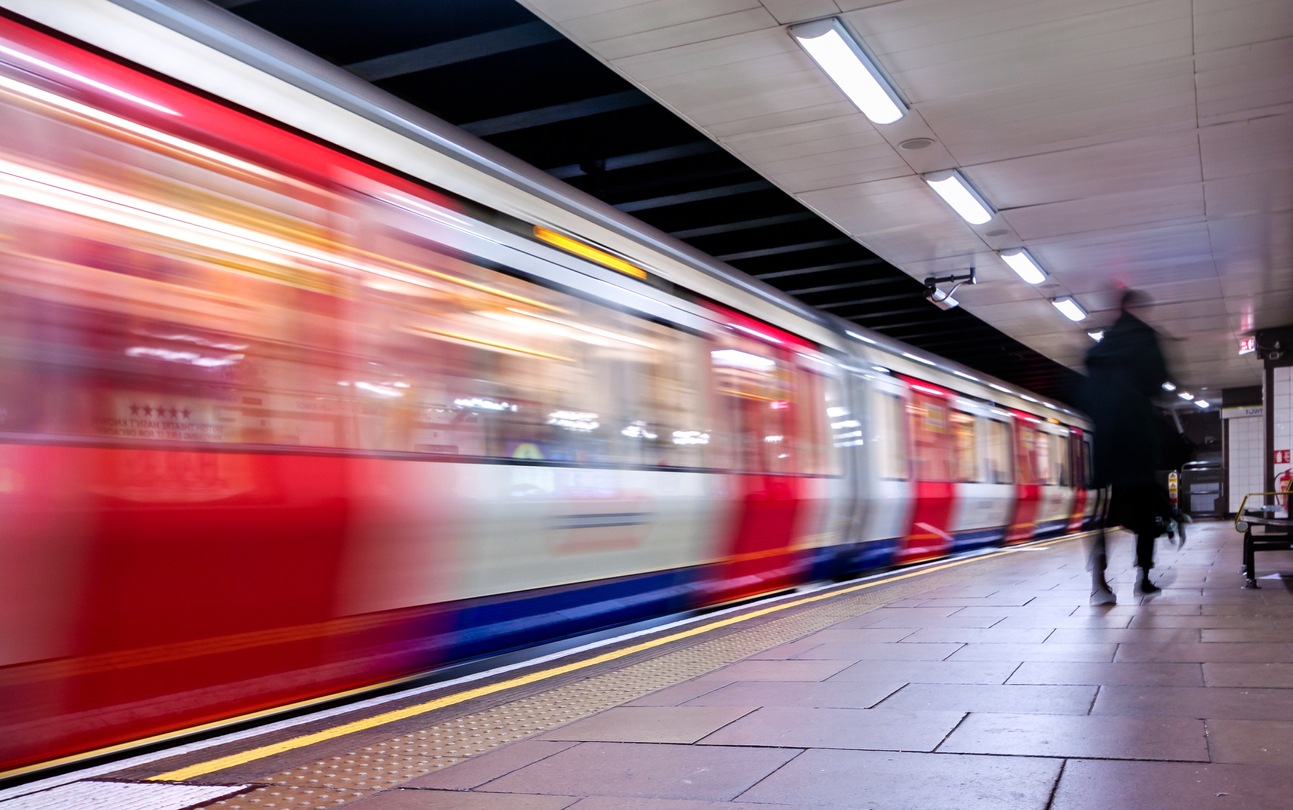 Research from Spotahome looks at rent costs across London boroughs with good transport connectivity. The results show that tenants pay £87 in rent for every train or tram stop present in each of the capital's boroughs.
The virtual property viewing service has looked at the number of train or tram stations, along with the average rental cost in each borough. It then looked at what this equated to as a rental cost per station. Spotahome reports that, on average, an underground, overground, DLR, or tram link increases rent prices by £87 for every station located in a borough.
Top of the list is Croydon, with an average borough rent of £1,136 a month and 42 stations. The research calculates that this makes the rental cost per station £27.
With just five tram or train stations and an average rent of £1,407, Harrow is home to the highest rental cost per station at £281.
London boroughs ranked by the lowest rental cost per train or tram station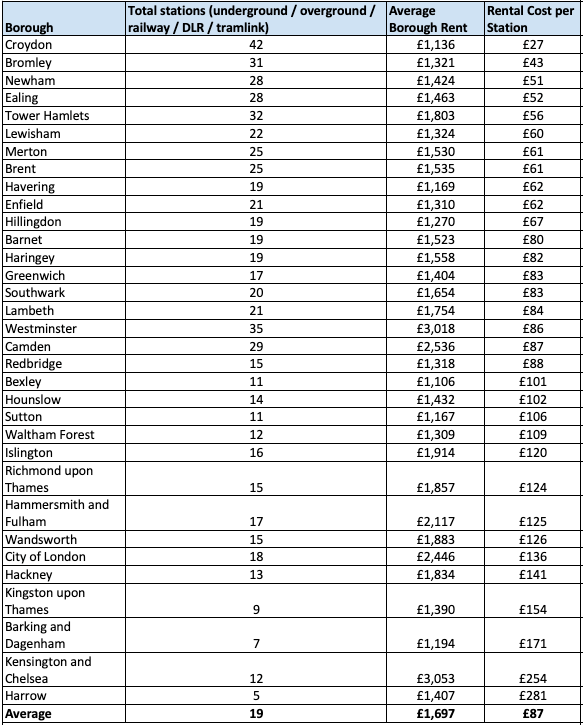 Spotahome also looked at each borough based on its Public Transport Accessibility Levels (PTAL) score and the cost of renting. A PTAL score, used by Transport for London, measures the accessibility of a point to the public transport network, taking into account walk access time and service availability. It essentially measures the density and accessibility of the public transport network at any location within Greater London.
The least connected areas with a PTAL score of between 0-10 have been recorded to cost an average monthly rent of £1,360. In comparison, boroughs with a PTAL score of 10+-20 have an average rent of £1,706. It climbs again for scores of 20+30 to £2,256 and then those scoring over 30 reach an average of £2,732.
London Boroughs ranked by the lowest rental cost per train or tram station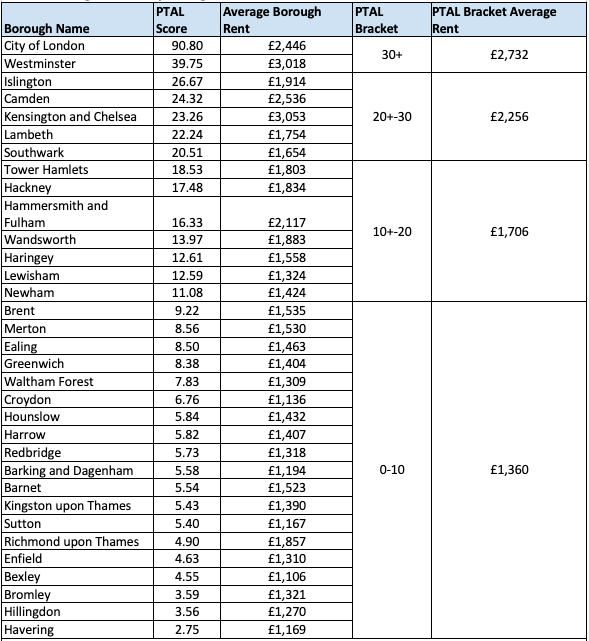 Related Posts