Double Election Could Stagnate Property Market
Double Election Could Stagnate Property Market
This article is an external press release originally published on the Landlord News website, which has now been migrated to the Just Landlords blog.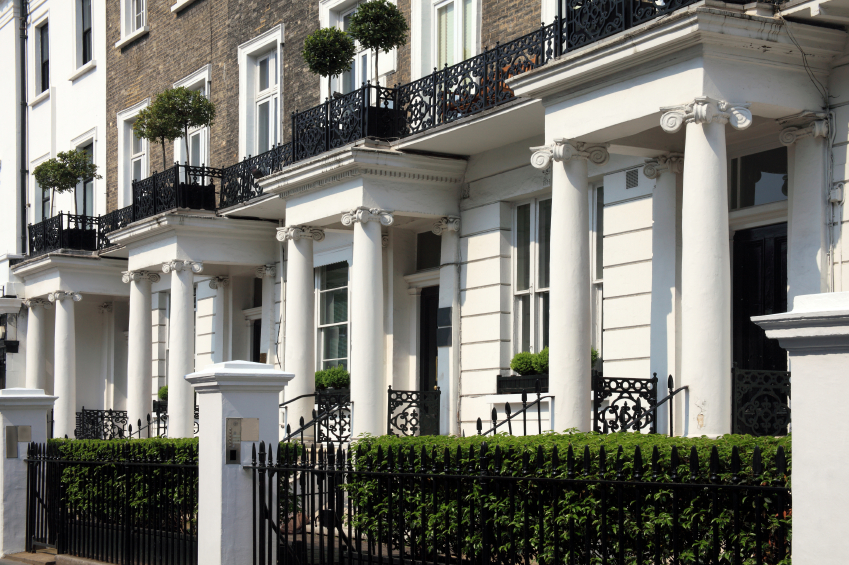 The high-end housing market has come to a halt ahead of the general election, as uncertainty surrounds the property sector.
Estate agents and buyers who seek out homes for the wealthy have admitted that the market for pricey properties has stagnated.
But there could be a bleaker future ahead, as the possibility of a double election looms. This could further put Britain's luxury housing market into lockdown.
Managing Director of Rokstone estate agents, Becky Fatemi says: "It's the elephant in the room, an absolute nightmare for the industry."1
A second election soon after 7th May is not the most likely outcome, but with such a close campaign, it could still happen, says Andrew Hawkins, Chief Executive of political polling organisation ComRes.
The Conservative-Liberal Democrat coalition introduced the Fixed-term Parliaments Act in 2011 that set the period between elections at five years and marked the date of the next poll five years in advance.
Hawkins explains that this allows for early dissolution of parliament if a motion for an early general election is agreed by at least two-thirds of the whole Houses of Parliament, or if a vote of no confidence is passed and the Commons do not form an alternative government within 14 days.
He says: "The use of a fixed-term parliament is deeply unpopular; effectively it takes the timing of an election out of the hands of the prime minister and gives it to the opposition. Therefore, a second election could be triggered if the Act is repealed."
If David Cameron loses narrowly, he could force another public vote. Hawkins says: "If, in the immediate aftermath, the Tories have secured more votes than seats, and Labour scrapes over the line with a coalition, then Mr. Cameron could immediately turn around and demand that the country deserves another chance at voting in a majority."1
Otherwise, a minority party in a coalition could destroy the current government or at the Queen's Speech on 27th May, a confidence vote could be conducted.
A second election or another coalition could greatly impact the unstable property market, especially the high-end London sector.
Research from Hamptons and Jeffries found that property transactions slow down around the general election, with prices spiralling at the time of the vote and in the six months afterwards.
Chief Executive of developer Urban & Civic, Nigel Hugill says that the decline in activity has been experienced in the luxury end of the market, with the annual growth rate for the whole of London dropping from 13% in the year to January, to 9.4% this February, which was reported by the Office for National Statistics (ONS).1 
Hugill, who is also Chairman of the Centre for Cities organisation, says: "The long-term property market cycle led us to a cooling in London, but two elections would place a further restriction on activity in the capital. London changes direction quickly and substantial uncertainty will temper it further." 
Labour's proposed mansion tax and plans to remove non-dom status will concern buyers, sellers and builders in London.
Hugill continues: "The SNP, Labour and the Liberal Democrats have talked gleefully about taxing property in London, but have been utterly unspecific about how to do it."1
Adam Challis, Head of Residential Research at property advisers JLL, agrees that a double election will affect volumes and prices.
"Uncertainty breeds uncertainty, something that markets view dimly; expect to see currency depreciation, slower investment and a level of caution to permeate. In the housing market, I would expect activity to remain weak which will have a modest negative impact on prices, mortgages levels will stay low and central London will bear the brunt."1 
After a quiet six months, the mainstream market in London has started to pick up again recently, as house builders Taylor Wimpey and Telford Homes have reported strong demand for new builds in the first quarter (Q1), and the Government extend their Help to Buy scheme and Isa.
However, a dip in the higher end of the market will affect the rest of the South East, as lack of investment impacts jobs and slows the rate households move from London to the commuter belt.
Property Analyst at broker Jeffries, Anthony Codling, says: "In the mainstream market, there would be a potential transaction lull as people put off moving plans until the shape of government starts to [become clearer]."1
Jake Russell, of Russell Simpson estate agents in Kensington and Chelsea, explains what would happen in the event of a second election: "A double election resulting from a hung parliament would lead to further uncertainty, a groundhog day, and in all likelihood, prospective purchasers continuing to wait and see.
"The property-related left-wing policies have far-reaching implications which not only target wealth-creators but close London off to international business and investors, undermining London as a world-class city."
Russell also says that Labour's non-dom plans would cause investors to leave the London market, "as the great business minds of the globe, alongside wealthy overseas individuals, seek to invest elsewhere."1
Director of upmarket agent Rescorp Residential, Vic Chhabria, agrees: "For argument's sake, let's say a Labour-Liberal Democrat coalition comes into power and it all collapses. I believe a Conservative-Lib Dem coalition would bring about a new wave of confidence and would very quickly act as a catalyst for a bounce-back of the housing industry.
"If a time lag for the double election exceeds the gestation period and the Labour-Lib Dems have already enforced legislation on all their levies and taxes, my fear is that the recovery of the housing market will be too little and too late."1 
By this stage, those with non-dom status may have already chosen alternative tax jurisdictions and have no intention of returning to the UK, says Chhabria.
Lawyers organising multi-million pound sales are also concerned. A partner at Charles Russell Speechlys, Tom Moran, says: "Uncertainty is the killer in the short term. In the long term, the danger is that what has been a flourishing and prestigious property market will be permanently damaged.
"If the UK decides to punish the overseas buyer, the overseas buyer may decide to invest their significant capital in other economies, with all the impact on the sophisticated service economy in London and southern England that would entail."1
1 http://www.telegraph.co.uk/finance/property/house-prices/11565015/Double-election-nightmare-to-trigger-property-market-gridlock.html
Related Posts