Will the Fees Ban Help Letting Agents Stay on the High Street?
Home » Uncategorised » Will the Fees Ban Help Letting Agents Stay on the High Street?
Will the Fees Ban Help Letting Agents Stay on the High Street?
This article is an external press release originally published on the Landlord News website, which has now been migrated to the Just Landlords blog.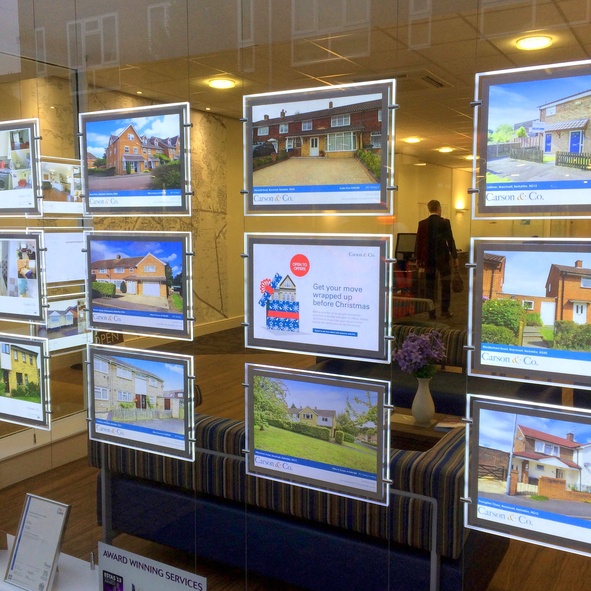 The upcoming ban on lettings fees charged to tenants, which is due to come into force on 1st June 2019, could help traditional letting agents to stay on the high street, according to proptech provider PayProp.
Although the ban will affect the revenue that agents can generate, it could reduce competition from companies who have been subsidising rock-bottom management fees with earnings from tenant fees, the firm believes.
This will remove a major differentiator for these agencies, putting all companies on a more equal footing with regard to the total fees that they charge.
Level playing field
In recent months, there has been a trend of agency branches closing, as businesses look to cut costs and consolidate. According to figures from the Local Data Company, 211 agency branch offices closed in the first half of 2018.
However, this needn't be the fate that befalls high street letting agents, insists Neil Cobbold, the Chief Operating Officer of PayProp UK.
He says: "The ban on fees – while representing a clear bump in the road for letting agencies – could indirectly help businesses to stand firm on the high street.
"With many agencies expected to increase management fees as a consequence of the ban, those charging the lowest fees will have to raise their prices, reducing the gap between the top and bottom end of the market."
Cobbold believes: "With a more level playing field in terms of management fees, high street letting agents providing first-class property management will be able to thrive."
Pay for quality
As average management costs are likely to rise following the fees ban, landlords will be on the lookout for the best service, and will be increasingly prepared to pay for quality.
"As costs rise and value for money becomes more important, a letting agency which is on top of crucial issues, such as payments, rent arrears and property maintenance, will become more indispensable than ever to landlords," Cobbold explains.
Ready for change
Despite the June start date for the fees ban only recently being announced, the top-performing letting agents will have been prepared for this market shift for some time now.
Cobbold says: "Of course, agents need to cut costs accordingly to replace lost revenue, but that doesn't mean they necessarily have to reconsider their high street presence."
He adds: "The landscape of the rental sector will change considerably this year, but there remains a whole host of opportunities for savvy high street letting agents to remain profitable and grow their businesses."
Related Posts