Find the correct letting agent in 5 steps!
Find the correct letting agent in 5 steps!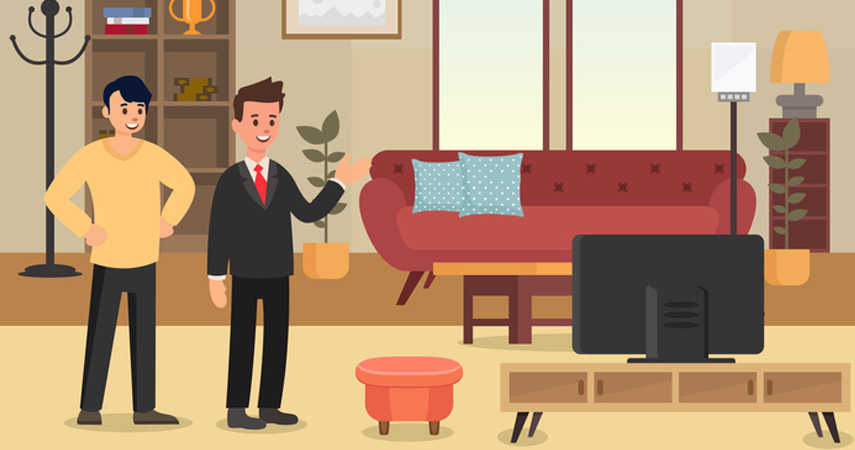 If you are thinking of becoming a buy-to-let landlord, choosing the correct letting agent could be a vitally important component of your role. The same can be said if you are an existing landlord that is struggling to meet the varied demands that the position entails.
Perhaps you are struggling to locate tenants? Or can you no longer find the time to adequately screen and reference potential suiters? Are the Right to Rent checks proving a real handful?
This is where a reputable letting agent is worth their weight in gold. Whether you are looking for them to provide suitable tenants, conduct reference checks or to take care of the whole process, you must be sure on how hands on you want your agent to be.
5 steps to the correct letting agent
Once you are clear in your own mind on how you want your letting agent to manage your assets, follow these five tips to maximise both them and your investment!
Research for results-Make sure you conduct thorough checks on a selection of letting agents and assess their pros and cons. Can they market your property on large online portals? Do they offer discounted rates for portfolios? These are the sort of questions you should be asking yourselves.
Utilise local knowledge-Always try and locate and agent with a sound knowledge of the area in which your property is located. In addition, they should ideally be held in high esteem in the region. This will ensure that your agent should be able to provide you with the correct choices. 
Personality is key-You should attempt to meet your chosen agent face-to-face to outline exactly what you require from them. Be absolutely clear about what you want from your investment. 
Prepare properly-It is good practice to prepare a list of questions for your letting agent, to make sure you are happy with their thoughts and possible actions for your property.
Communicate clearly-As with all successful collaborations, clear communication is vital. Make sure you are aware of how often your agent will contact you during the process and ask if they can go to viewings alongside you. Also, you should ensure you are contactable by a number of means, such as texts, email or phone call, in case of emergencies or holidays. You do not want your landlord insurance to go to waste if you cannot locate tenants or manage your property properly!
Disclaimer: The opinions and views expressed in the above article are those of the author only and are for guidance purposes only. The author disclaims any liability for reliance upon those opinions and would encourage readers to rely upon more than one source before making a decision based on the information.
Related Posts