First Time Buyer Figures Return to 2007 Levels, Halifax Reports
Home » Uncategorised » First Time Buyer Figures Return to 2007 Levels, Halifax Reports
First Time Buyer Figures Return to 2007 Levels, Halifax Reports
This article is an external press release originally published on the Landlord News website, which has now been migrated to the Just Landlords blog.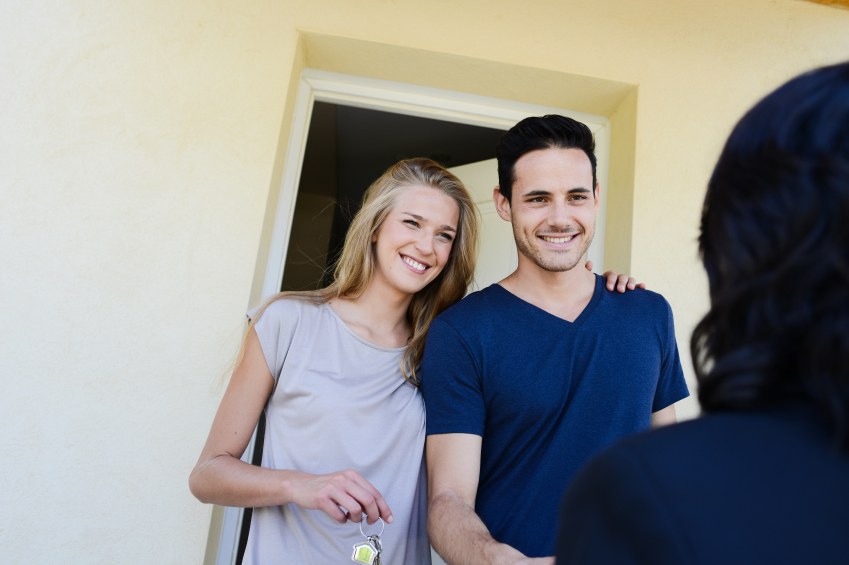 The number of first time buyers has returned to levels recorded a decade ago, but those taking their first steps onto the property ladder are now spending double the amount in deposits, Halifax reports.
The bank estimates that there were 359,000 first time buyers in 2017 – up from 339,600 in 2016, which is a ten-year high, but is just below the 359,900 recorded in 2007.
However, first time buyers are now spending double the deposit than ten years ago, at an average of £33,339, compared with £17,740, while the average house price is £278,749, compared to £78,855 in 2007.
New buyers are also two years older than a decade ago, at an average of 31-years-old, or 33 in London.
Over the past decade, the amount of first time buyers in the capital has dropped by 26%, from 57,900 in 2007 to an estimated 42,983 in 2017.
The north is the only other region to see a decline in the number of first time buyers, from 17,300 to 16,430 during the same period.
Northern Ireland has experienced the greatest increase in first time buyers over the same period, up by 65% to 9,410, while the South East has the highest concentration, at 69,000.
Russell Galley, the Managing Director of Halifax, comments: "A flow of new buyers into homeownership is vital for the overall wellbeing of the UK housing market. This ten-year high in the number of first time buyers shows continued healthy movement in this key area, despite a shortage of homes and the ongoing challenge of saving enough of a deposit.
"Low mortgage rates, high levels of employment and Government schemes such as Help to Buy have helped first time buyers become a much greater segment of the market, and the recent abolition of Stamp Duty on purchases of up to £300,000 is likely to continue stimulating this growth, by reducing the upfront costs associated with taking the first step on to the property ladder."
Related Posts