Estate agents should have flexible working options, including working from home
Home » Uncategorised » Estate agents should have flexible working options, including working from home
Estate agents should have flexible working options, including working from home
This article is an external press release originally published on the Landlord News website, which has now been migrated to the Just Landlords blog.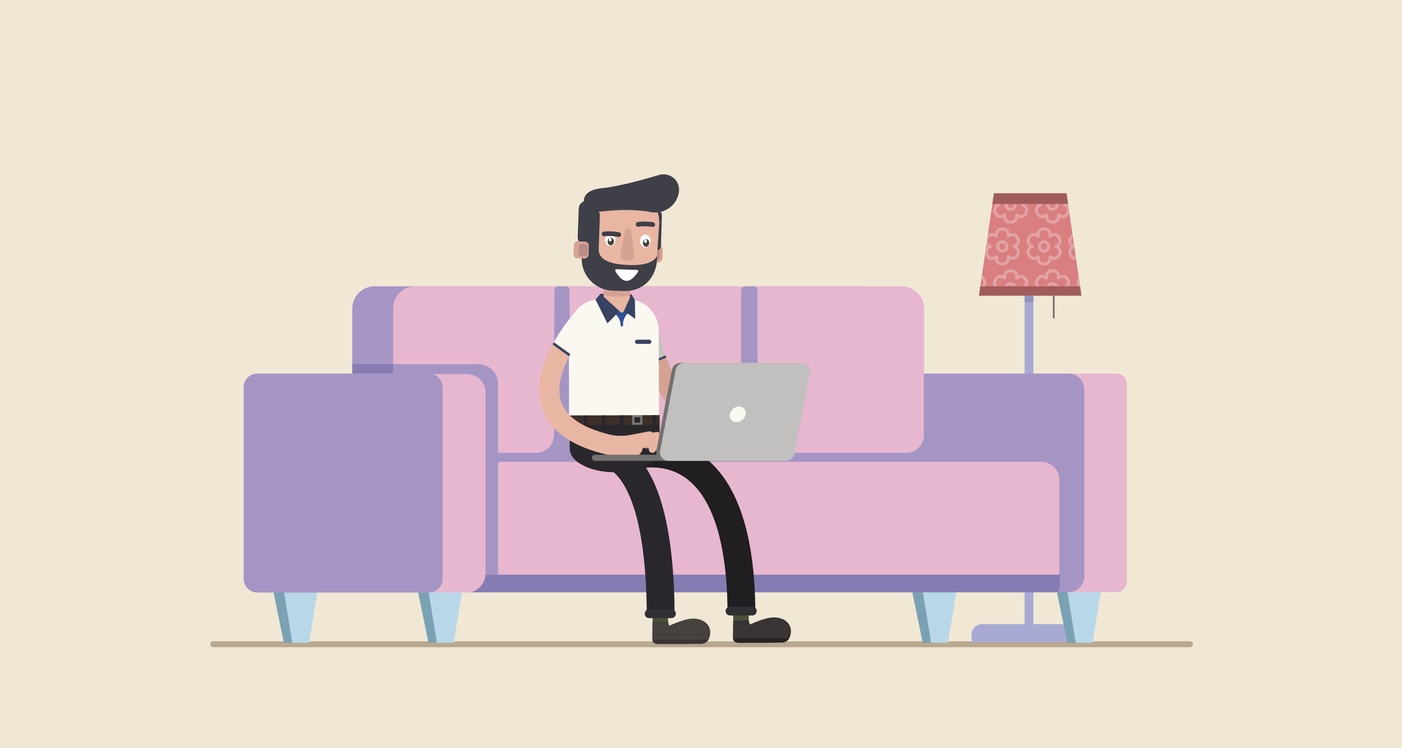 Flexible working options for estate agents, including more opportunities to work from home, should be considered, according to Agent & Homes.
The prime London hybrid agency believes that as flexible working has been welcomed across a range of sectors, a similar opportunity in the property industry is bound to improve efficiency, productivity and staff morale.
Recent ONS Labour Force Survey figures show that more than 1.54m people work from home for their main job, which is up from 884,000 ten years ago. This survey is the largest study of employment circumstances in the UK.
The number of people working in different places but with their homes as a base has also increased. It has risen by 200,000 to 2.66m between 2008 and 2018.
On top of this, an analysis from the BBC suggests a 74% rise in the number of people working from home over the same period.
Also, a survey of remote work by the Association of Independent Professionals and the Self-Employed found 55% of workers said increased flexibility was the biggest advantage of remote working.
Bob Crowley, co-founder of Agent & Homes, says: "Being flexible means agents can work more closely to the needs of the modern consumer, who is likely to be time poor and predominantly available during evenings and at weekends.
"It therefore makes logical sense for agents to make themselves available at these times, rather than being chained to rigid traditional office hours.
"We believe there is no point in agents sitting around in dead high street offices all day when they could be providing a more pro-active, hands-on, efficient service at the times that suit their clients."
Agent & Homes co-founder Rollo Miles comments: "Allowing staff to work more autonomously, organise their own schedules and work to their own targets will make agents more motivated.
"These days, it's increasingly recognised that it's important for people to have a good work/life balance with the opportunity to take holidays and time off."
"Estate agencies should be no different and it's no secret that a happier team are likely to be more motivated.
"In order to remain profitable and meet the changing needs of modern consumers, agents need to embrace the flexible working structures adopted by many other sectors.
"Providing a professional and expert service which isn't constrained by a high street office or traditional working hours really is the future of estate agency in this country."
Related Posts