Four property management tips for long-distance landlords
Four property management tips for long-distance landlords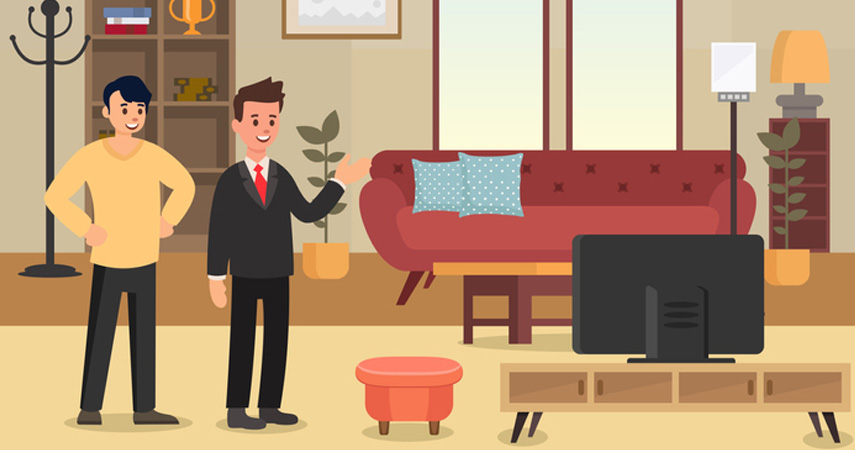 Long-distance landlords often aren't able to visit their lettings on a regular basis. However, despite not living nearby to the property, you still have the same responsibilities as a local landlord.
Here are our four tips for long-distance landlords, to ensure that your tenants and property remain safe.
Get to know who you are letting to
One of the issues of being a long-distance landlord is that you won't get to know your tenants as well as if you lived close by.
If you are located far away from your property, your tenants will probably be in touch less often. Being the one to contact them on a regular basis is a good idea. Not only will this improve your relationship with them, but you will also stay updated on the condition of your problem. This includes any maintenance issues that may be developing.
You could arrange to call them every three months to ask if anything needs fixing in the property or if they have any other concerns. To make sure that your tenants are expecting the calls, make it part of the tenancy agreement.
It's always best to make contact with your tenants instead of waiting to hear from them that there has been an issue for a number of months.
Arrange property inspections
While it may be difficult to arrange frequent inspections of your properties, there are times when it is essential that you visit.
When a tenant moves out or just before a new tenant moves are vital times to visit, as you can inspect the state of the property and ensure that there are no damages you didn't know about.
Even if you have a tenant with a long-term lease, you should try and visit at least twice a year to ensure that they are looking after the property and that there are no issues with the tenancy.
Equally, you will want to check up on the building after any extreme weather, such as a storm. Excessive rain, or even snow, can cause damage that can get worse the longer it's left.
Talk to your letting agent
Most long-distance landlords hire a letting agent local to the property to manage their tenancies and ensure that any issues are dealt with as quickly as possible.
However, just because you've had the same letting agent for a number of years, it doesn't mean you are getting the best value for money. It's essential to make frequent contact with your letting agent to keep updated.
As good practice, your letting agent should be reporting to you regularly. If you feel that they are not doing this, you should find out why and make sure that they are managing everything properly.
Selling a property
One day you might find that letting a property in an area far away from where you live has become unfeasible. In which case, you may think about selling the property.
If this happens, you will firstly need to check your tenancy agreement to see how much notice you are legally required to give your tenants.
It is important that you don't rush into this decision just because you are going through a difficult time. The market might be fluctuating, and the situation could improve.
At the point of writing this article, the UK is seeing a lack of rental housing supply, according to ARLA Propertymark's January 2020 report. This, combined with an increase in tenants looking for homes, means that more than ever we need good landlords to stay in the market.
Being a long-distance landlord can be extremely rewarding as long as you have a suitable plan in place to ensure that your property is well-managed at all times.
Remember, even if you are struggling, there are a number of ways to find help and information so that you can benefit from your investment no matter where it is based – check Landlord News for all the latest news and updates for the sector.
Disclaimer: The opinions and views expressed in the above article are those of the author only and are for guidance purposes only. The author disclaims any liability for reliance upon those opinions and would encourage readers to rely upon more than one source before making a decision based on the information.
Related Posts