Landlords urged to tell tenants about their right to accept a smart meter as fuel poverty crisis deepens
Home » Lettings News » Landlords urged to tell tenants about their right to accept a smart meter as fuel poverty crisis deepens
Landlords urged to tell tenants about their right to accept a smart meter as fuel poverty crisis deepens
This article is an external press release originally published on the Landlord News website, which has now been migrated to the Just Landlords blog.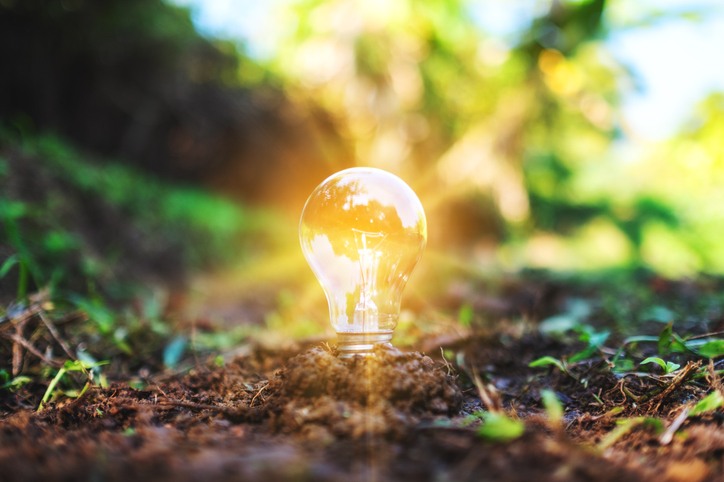 A national awareness campaign has launched to boost the national smart meter rollout across the private rental sector, in readiness for what is going to be the hardest winter for millions of tenants.
Launched by Utilita – the UK's leading Smart+ Pay As You Go (PAYG) energy provider – the 'Smart Landlords, Smart Tenants' campaign is designed to help landlords understand the basics about the latest smart meters, and the benefits they can deliver for them and their tenants, including life-saving connectivity and remote financial assistance. Utilita's previous research reveals that 75% of households who prepay for their energy live in rented accommodation.
The awareness campaign has been informed by a focus group with some of Britain's savviest landlords, and anecdotal insights from Utilita customers who rent, as well as a survey of 500 landlords with 954 rental properties, and 1,000 tenants who are responsible for paying for energy.
The research revealed that the UK's smart meter proliferation is 23% greater in owner/occupier properties (68%), than where there is a tenant paying for energy (45%). Upon further investigation, the two main reasons became clear. 
RIGHT TO ACCEPT UNCLEAR. Tenants who pay their own energy bills have a right to accept or request a smart meter. However, 35% of those in private rented properties aren't aware of this, and wrongly believe it is always a decision that only the landlord can make. As such, they have refused a smart meter installation. 
SLOW SUPPLY. About a quarter (23%) of tenants claim to be waiting for their supplier to install a smart meter, whilst 14% said they have not yet been offered one – despite suppliers being mandated to do so. A further 9% have a smart meter that is no longer working, so needs replacing by the supplier. 
Campaign ambassador, Paul Shamplina, is Founder of Landlord Action. He has more than 25 years' experience of reaching solutions that meet the needs of both landlords and tenants across the private rental sector.
He comments: "The latest smart meters are a welcome addition to every property, whether rented or owned. I must admit, I didn't know much about smart meters – and I was completely unaware of the role smart meters have as a safety net for households, especially those struggling to make ends meet, making this campaign very timely. 
"I've worked with Utilita to create a video giving every landlord the facts they need to know about smart meters, and urging them to be proactive in notifying their tenants about their rights to accept a smart meter before the cold weather sets in."
Of those who don't have a working smart meter, 23% are still waiting for one to be fitted (23%) by their supplier and 14% haven't yet been offered the option to have one – despite suppliers being mandated to do so.
Of those who are aware of the smart meter benefits, only 21% knew about the access to money-saving schemes and only 27% realise they support the country's energy security efforts.
SUPPLIERS ARE MANDATED TO OFFER A SMART METER. Energy suppliers are required to offer a free smart meter installation to every customer. Households with a smart meter say they save around £17 a month – more than £200 a year.
BILL PAYER'S RIGHT. Whoever pays the energy supplier is entitled to have a smart meter installed. However, the tenancy or lease agreement may restrict a tenant or leaseholder's ability to proceed with a smart meter installation. In such situations bill payers should speak with their landlord to discuss the benefits of having a smart meter installed.
FASTER SWITCHING. Smart meter technology and their networks have evolved, so switching suppliers is quicker and easier than it was previously. 
CHOOSE HOW TO PAY. Once a smart meter is installed, the bill payer can switch between PAYG and credit payment modes where credit checks allow. 
PAYG ENERGY MODERNISED. Smart meters have revolutionised the PAYG energy experience – top-ups and much more can be done via the supplier's app. Financial assistance can be provided remotely. Old-style prepay meters can leave households at risk of going without the energy they need. Smart meters are a safety net for PAYG households. 
Utilita's Founder and CEO, Bill Bullen, comments on the timeliness of the campaign: "With the affordability crisis continuing to bite and financial resilience at an all-time low, millions more households will need financial assistance from their energy supplier this winter, and without a smart meter, that's very hard to do.
"Last year, households without a smart meter missed out on £98 million in Energy Bill Support Scheme (EBSS) vouchers – that's £400 each, which would have been the difference between having the heating on or off during winter.
"Since 2021, the smart meter connectivity between Utilita and our customers has enabled us to provide access to £10 million of energy that our households couldn't afford at the time – without a smart meter, these households would have gone without.
"Our Smart Landlords, Smart Tenants campaign is calling for landlords and letting agents to be proactive in letting tenants know they can accept or request a smart meter from their supplier – this can be a simple text message, which takes a few seconds, but could make all the difference."
Related Posts