The Future of Housing for an Ageing Population
The Future of Housing for an Ageing Population
This article is an external press release originally published on the Landlord News website, which has now been migrated to the Just Landlords blog.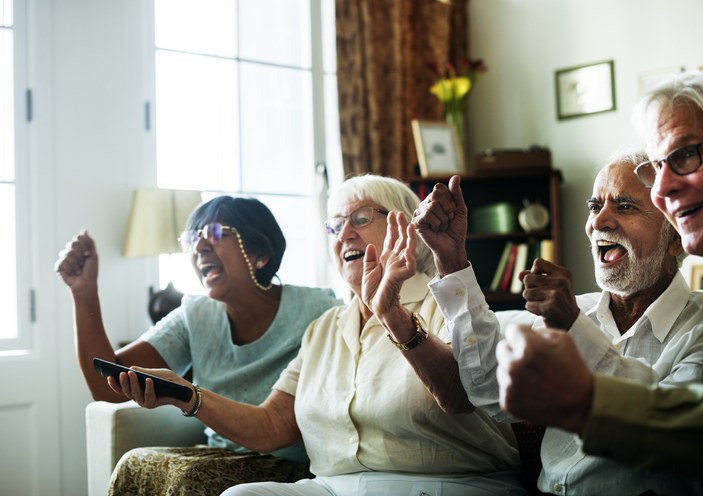 A new whitepaper, Neighbourhoods of the Future 2 from The Agile Ageing Alliance and Tata Steel, was launched at the House of Lords in Westminster on 21st January 2019, offering a new vision for the housing market, as the UK finds itself in a crisis.
The whitepaper advocates a fundamental shift in the way that housing is considered. Rather than a series of rungs that the homeowner must climb, from starter home upwards and then back down again in later life, properties must be capable of adaptation, the report insists – of morphing to support a growing family, and then adjusting to accommodate an ageing one.
Gillian Girling, the Chief Executive of Girlings Retirement Rentals welcomes the whitepaper, particularly its focus on an ageing population, and the need to develop homes and neighbourhoods with older people in mind.
She says: "We are an ageing nation, but housing has not kept pace with the changing needs of the population. House builders and Government have, in the past, focused more on the younger generation, but we are facing a housing crisis that can only be solved by looking at the needs of all generations. The lack of affordable housing for young people, as well as the lack of desirable retirement housing, needs to be addressed."
In the report, leading experts have shared their views on how neighbourhoods and housing could be developed in the future, in a collection of articles on key areas: housing, design, health and care, technology, finance, and ageing societies.
The whitepaper highlights that ageing populations are a global phenomenon. Towards the end of 2019, there will be more people worldwide aged over 65 than under the age of five. And, by 2050, in the UK, 30% of the population will be over 60-years-old.
The question is: Where and in what type of homes will these older adults live, and to what extent can technology support healthy ageing and independent living?
One of the major challenges, summarised by Judith Torrington, the author of Future of Ageing: Adapting Homes and Neighbourhoodsin Neighbourhoods of the Future 2017, is that people age differently, but physical decline is inevitable.
She highlights that the key features of accessibility – level access, flush thresholds, wide doors and circulation space, and entrance level toilets – are only found in 5% of English homes. Also, older people may have difficulty getting in and out of baths, walking upstairs, bending down, and reaching up.
Some of these needs can be met by adapting existing homes, but studies suggest that 16% of properties would need major structural alterations to become fully accessible, while alteration would not be feasible in 28% of homes.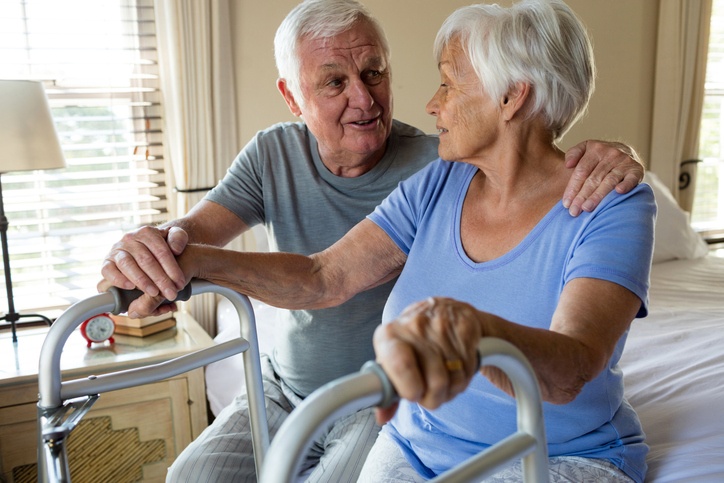 The whitepaper considers several housing options, such as retrofitting existing homes to better suit people as they get older, multigenerational living (which is on the rise in the USA), and mixed communities, with housing built to suit different ages.
There is also some consideration given to renting, especially when it comes to community-based housing associations. Jim Ripley, the CEO of Phoenix Community Housing, pointed out that, by 2028, around one third of the residents who live in Phoenix homes will be 75-years-old or over. Today, just 12% of its tenants and 5% of its leaseholders are in this age range.
Ripley comments: "We knew that lots of older people were struggling to maintain their homes. Many struggled with heating bills, and with the garden and the cleaning. And we knew that, presented with the right offer, many would be keen to downsize to properties that better met their needs."
Renting in retirement is on the rise. The Centre for Ageing Better predicts that, by 2040, a third of people over 60-years-old could be living in rental accommodation.
Research agency Boomer found that 27% of those between 55-85-years-old said that they would choose to rent instead of buy, citing a lack of stress, being able to live in a place that they couldn't afford to buy, avoiding Stamp Duty, and the ability to release equity.
Girling says: "Renting is increasingly a key consideration for people when they downsize. Many of our tenants have chosen to downsize and rent in a retirement development, rather than buy, because our apartments are adapted to meet the needs of older people. They also offer some support services, such as a 24-hour care line and have a manager on site. Renting can make financial sense, too, as people no longer have to contend with maintenance costs or service charges, and, if they have sold a property, they can use the capital to invest or spend and enjoy their retirement."
"As pointed out in the paper, the pursuit of age-friendly housing is important, because very few variables have as much power to support or derail healthy, productive ageing and the related quality of life," adds Girling.
On a more eco-conscious level, a recent study highlighted the homes of the future that homeowners and tenants are interested in – do the requirements align with the whitepaper?
Related Posts