Garden Landscaping could Increase your Property's Value by 77%
Home » Uncategorised » Garden Landscaping could Increase your Property's Value by 77%
Garden Landscaping could Increase your Property's Value by 77%
This article is an external press release originally published on the Landlord News website, which has now been migrated to the Just Landlords blog.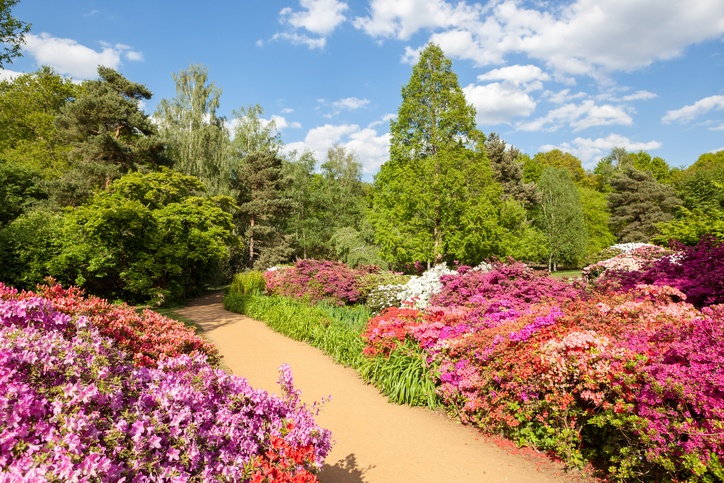 To mark National Gardening Week, research from Post Office Money has found that property owners who have improved their homes with garden landscaping enter the market at a significantly higher value than other, similar properties.
Landlords, if you're looking to add value to a property that you're thinking of selling, then garden landscaping could boost your asking price by up to 77%!
Analysis based upon the median asking price of a three-bedroom, semi-detached house in the UK (£286,000) found that garden landscaping added the most value to a home, at 77% more than the local median asking price.
This compares to other home improvements, such as an extension, new kitchen and conservatory, which add less value to a property.
One in five (18%) homeowners have landscaped their gardens in the past five years, Post Office Money found, costing an average of £2,750.
One in four (28%) did so because they thought that it would be a good investment and would add value to their properties, but the most popular reason for making home improvements was to improve the look of a home (cited by 59% of respondents).
In order to fund their home improvements, three in four (74%) property owners used their savings, one in six (16%) used a personal loan or credit card, while one in sixteen (6%) used equity release or mortgages.
Post Office Money's Chrysanthy Pispinis says: "Over the past few years, house price growth has slowed, so homeowners have turned to other options to add value to their homes – with improvements being a clear opportunity.
"Making the right changes to your home can increase its market value significantly – with garden landscaping coming out on top for the most value added. However, home improvements are not all about making changes which add value for re-sale; 63% of the homeowners we polled had no plans to move. Renovations allow homeowners to create homes that reflect their needs and tastes, with the potential added benefit of adding value in the long-term."
If you think that garden landscaping could benefit your property, read these top tips from our sister company, Just Landlords: https://www.justlandlords.co.uk/news/national-gardening-week-spruce-garden/
Related Posts