What Generation Rent Most Feels it's Missing Out on
What Generation Rent Most Feels it's Missing Out on
This article is an external press release originally published on the Landlord News website, which has now been migrated to the Just Landlords blog.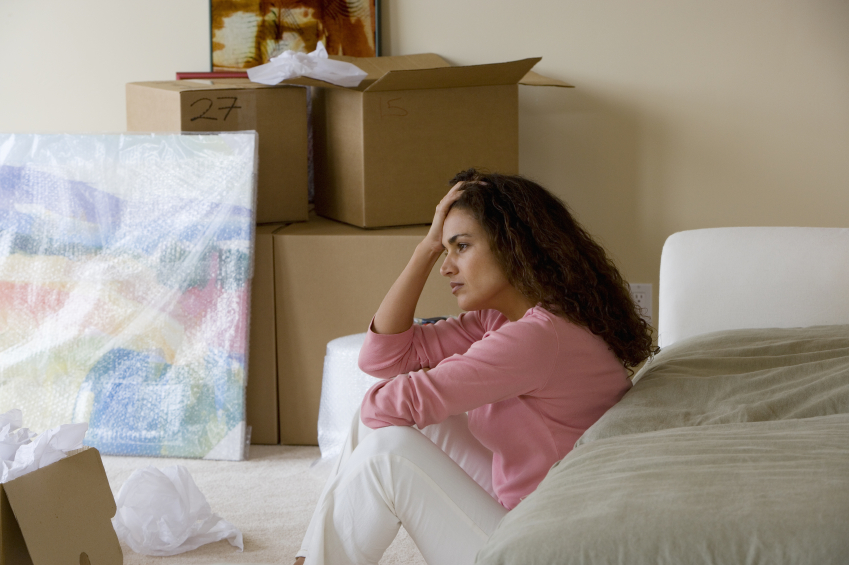 It's not exactly news that homeownership is at a record low. In fact, the private tenant population hit the highest level seen since 1961 last year. While renting may be a flexible and appealing option to some, generation rent still feels like it's missing out on certain aspects of a comfortable home life.
Many tenants are struggling with escalating rents, while the situation is only expected to get worse as a result of the Government's letting agent fee ban. And generation rent can forget saving for a deposit, what with the country's rock bottom interest rates and unaffordable house prices.
Now this wouldn't be as much of a problem if tenancies were more secure, rents were stable, and tenants could remain in their homes for as long as they want.
But, in the current system, generation rent feels denied to a whole range of experiences and choices. So what are these, and how can landlords help?
Decorating
With many landlords choosing to keep their properties neutral – to appeal to as wide a range of renters as possible – tenants feel that their homes don't reflect them and are soulless. If tenants sign up for long-term contracts, it may be a good idea to allow them to paint certain rooms – you could even ask them to return the property to you in the same condition you let it to them, to avoid putting future tenants off.
Pets 
As lots of landlords try to avoid as much damage to their investments as possible, most will ban all pets as standard. But it's important to remember that not all animals will cause significant damage. Simply asking your tenants if you can meet their pet before they move in and requiring a larger deposit will enable them to bring their cute companion to their new home and have some company.
Adapting the property
When you buy your own home, you are left with pretty much free reign over what changes you can make. But generation rent doesn't have the same freedom. Your tenants may feel like a loft conversion or open-plan kitchen/diner would work for them. It could be a great investment opportunity for you, as you may find that your tenants want to stay in the property longer, while future renters will be attracted to the space on offer.
Getting to know neighbours
Although your tenants may be happy where they live, they will likely feel that they can't get too close to neighbours or as involved in the local community as they would like, as they don't know when they'll next have to move on. Longer-term tenancies will give them the stability they need to feel part of a secure neighbourhood for the foreseeable future.
Knowing where you'll be in the future
Which leads on nicely to the next point. Although revenge evictions may now be illegal, they are still a threat to generation rent. Landlords may even just decide to issue notice to quit in order to seek higher rents from prospective tenants. Consider how valuable and reliable your tenants are to you before you simply decide to remove them from the property – your next tenants may not be so good.
Lifestyle choice
While it is vital that landlords or their letting agents conduct periodic inspections throughout a tenancy, renters may feel that they do not have the freedom or ability to relax in their homes if they are too frequent. When new tenants move into your property, aim to conduct periodic inspections every quarter, before moving to bi-yearly visits after sufficient evidence that your tenants are looking after the property.
Gardens
It is true that some tenants don't take enough care of their gardens and leave them in a mess at the end of their tenancy, but some will want to get involved in gardening and plant some vegetables or flowers. While it is common for landlords to provide easy to maintain gardens, simply asking your tenants whether they would like to make some changes could actually increase the value of your property. But make sure they don't do anything too extravagant – you want your future tenants to be able to maintain it!
Money
Owning your own home or investment properties allows you to enjoy accumulating equity on your assets. But tenants often feel that rent is lost money. Many won't have the option to borrow on the back of their housing wealth, help their children buy their own homes or invest in more properties down the line. Although landlords alone cannot solve the housing crisis, it is important to keep your rents stable and secure the lives of your tenants where possible.
What are you doing to support generation rent?
Related Posts