Housing pledges announced in Prime Minister Boris Johnson's speech
Home » Uncategorised » Housing pledges announced in Prime Minister Boris Johnson's speech
Housing pledges announced in Prime Minister Boris Johnson's speech
This article is an external press release originally published on the Landlord News website, which has now been migrated to the Just Landlords blog.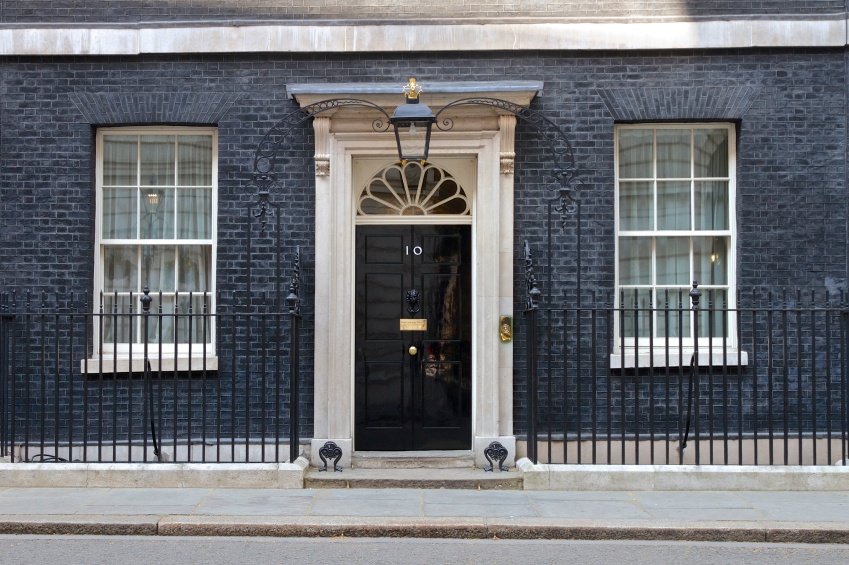 Prime Minister Boris Johnson has announced a number of housing pledges. This includes extending Right to Buy to housing association tenants and allowing housing benefit to cover mortgage payments.
Responding to the announcement, Kiran Ramchandani, Director of Policy and External Affairs at Crisis, comments: "This ill-conceived announcement is the exact opposite of what we need to tackle the mounting housing crisis. For decades our social housing stock has been stripped bare, while over 96,000 people remain trapped in dingy B&Bs having given up all hope of ever moving into a home of their own. The notion that we'll now sell off what little affordable housing we have left will only serve to make this situation worse.
"The reality is that with housing benefit currently frozen, it's barely enabling anyone to rent as it is. To suggest this money can now be used to secure mortgages without a costly investment to the benefits system is an utter fallacy.
"Moreover, it seems the Government is intent on creating a two-tier system where only working households will be able to use their housing benefit towards a mortgage payment, disregarding people with disabilities and those unable to work.
"The only way to fix our broken housing system is to build more social homes which people can afford – we urge the Government to get on with doing this if we're ever going to end homelessness for good."
Dan Wilson Craw, Deputy Director, Generation Rent, comments: "Ultimately, the Prime Minister failed to set out action to deal with the unaffordable level of house prices and rents.
"Neither the review of low-deposit mortgages, nor extending Right to Buy to housing associations will address the shortage of homes we need in places people most want to live. For that we need a programme of social house building beyond the one-to-one replacement of homes bought under Right to Buy.
"In the pandemic we heard from renters who had to pay rent with their hard-earned savings because they weren't eligible for Universal Credit. Expanding eligibility to people saving a deposit will restore some fairness to the benefits system, but it's important to remember that many more people with no savings are struggling to find somewhere to live with current Local Housing Allowance rates.
"Expanding housing benefit to cover mortgage payments is unlikely to help people currently receiving benefits to secure a mortgage when they won't pass lenders' affordability tests. However, depending on how lenders respond, it may help first-time buyers in work to get a mortgage. Right now, if you lose your job there is nothing to fall back on and that's a risk for lenders."
Marc von Grundherr, Director of Benham and Reeves, comments: "We've seen how previous initiatives allowing social tenants to purchase their properties has backfired, as it causes a significant shortage of stock for those most desperately in need of help, while also driving up property values in the process.
"Of course, this time around it will be different, as they pledge to replace these purchased properties on a one for one basis. Unfortunately, if you believe that, you may also believe that the drunken shenanigans that took place at Downing Street during the pandemic really were innocent, work-related events.
"The Government's record of delivering new homes is woeful at best and social housing has long been an area of serious neglect. To allow them to auction off existing housing association stock while also failing miserably to replace it would be a big mistake indeed."
James Forrester, Managing Director of Barrows and Forrester, comments: "Boris Johnson claims of a significant increase in the number of homes being built, but this simply isn't true, which will come as little surprise given the fact that he's lied to the British public time and time again.
"In fact, the level of new homes reaching the market each year has fallen by fourteen percent and so once again, Boris's bumblings couldn't be further from the reality.
"What's more, promises to utilise Britain's brownfield land is nothing more than a weary piece of recycled rhetoric, spouted on numerous occasions to create the illusion of tackling the housing crisis, but without actually following through with it."
Related Posts