Government needs to deliver 67,500 new homes a quarter to hit 1m target
Home » Property News » Government needs to deliver 67,500 new homes a quarter to hit 1m target
Government needs to deliver 67,500 new homes a quarter to hit 1m target
This article is an external press release originally published on the Landlord News website, which has now been migrated to the Just Landlords blog.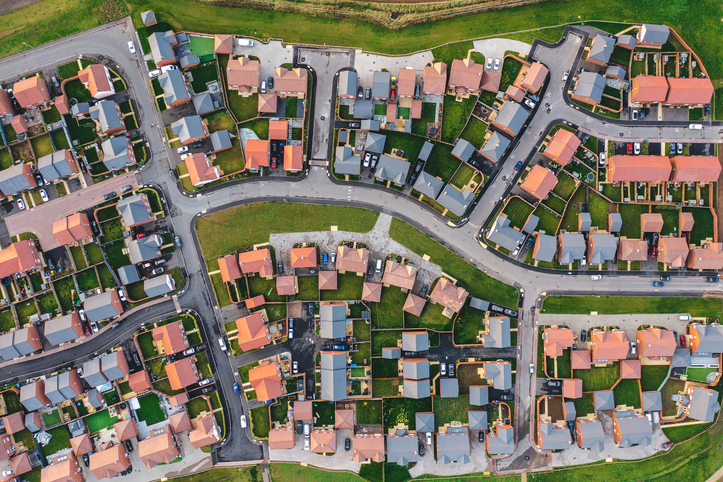 Research from property developer Stripe Property Group has shown that the Government needs to deliver an average of 67,500 new homes a quarter by the end of next year if they have any hope of delivering the one million new homes promised. 
Last week, the Government revealed it was setting its sights on brownfield building in order to address the UK housing crisis and deliver the one million new homes promised over this Parliament. 
However, the analysis of new dwellings data by Stripe Property Group has revealed that in order to do so, they would need to deliver almost 68,000 new homes a quarter, a task they haven't managed once during their time in power.
Stripe Property Group analysed new dwellings delivery since the current Government took charge in December 2019 (after the 2019 general election) which shows that, in approximately three years and six months, just 594,805 new homes have been delivered across England.
The best quarterly performance was seen during the final quarter of 2020 when just 51,370 new homes were delivered.
With just a year and a half left for the Government to reach its target (by the next election which is scheduled to be held no later than Jan 2025), a further 405,195 new homes are required to hit the one million threshold by the end of Dec 2024.
This means that, including Q3 of this year, the Government would need to deliver 67,532 new homes over the next six quarters to fulfil their promise – a task that looks extremely unlikely given their historic performance.
James Forrester, Managing Director of Stripe Property Group, comments: "The Government is notoriously poor at keeping its promises when it comes to housing delivery and time and time again we've seen targets set, only for them to fall by the wayside further down the line. At the same time, local councils are making it harder and harder for housebuilders to comply with the masses of red tape, all of which increases the prices for the end user. 
"Given the fact that less than 600,000 new homes have been delivered in the last three and a half years or so, we can't imagine that the target of one million new homes by the end of next year will come to fruition either. 
"So we can expect to hear more excuses from Rishi Sunak and co come the end of Parliament, as well as more smoke and mirrors around the delivery of new housing, no doubt fudging the figures with new additional dwellings data to make it appear as though they've delivered on their word."
Related Posts