Half of Children in the Private Rental Sector are Living in Poverty
Home » Uncategorised » Half of Children in the Private Rental Sector are Living in Poverty
Half of Children in the Private Rental Sector are Living in Poverty
This article is an external press release originally published on the Landlord News website, which has now been migrated to the Just Landlords blog.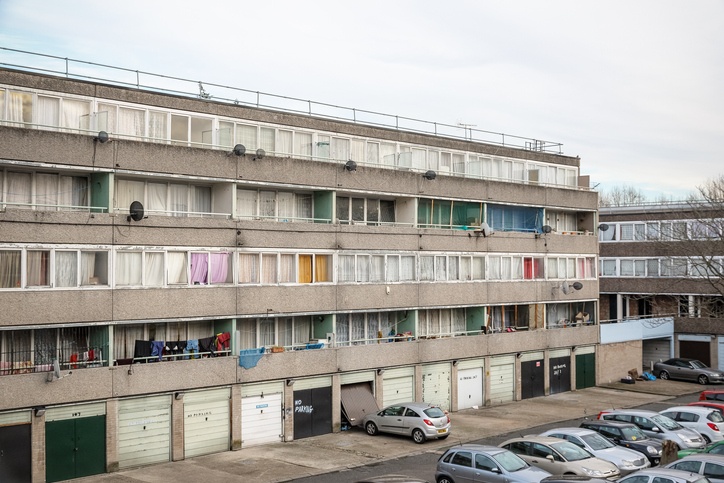 Almost half of the children in private rental sector homes in England are living in poverty, according to a new report by the National Housing Federation (NHF).
The study found that around 1.3m children living in the private rental sector fall below the poverty line, which marks a whopping 69% (537,325) increase since 2008.
The report blames unaffordable house prices and insufficient social housing for the boom in families, who have already been hit by tax credit cuts and the Universal Credit rollout, staying in private rentals.
Despite such high poverty rates, seven in ten families are in work. The NHF is demanding that the Government creates more social housing, to help pull low income families out of homes that they cannot afford and out of poverty.
Kate Henderson, the Chief Executive of the NHF, insists: "It is a disgrace that, in one of the wealthiest countries in the world, we cannot provide our children with a secure and affordable home.
"The critical lack of social housing is pushing more and more families into poverty, by forcing them into insecure privately rented homes they cannot afford."
She continues: "It's so obvious that we need to be building more social housing, and the Government has a duty to our children to invest in this. This means increasing funding for social housing and urgently reforming the way that land is sold in this country.
"We will only be able to build desperately-needed social homes for children living in poverty if housing associations have access to land, instead of the current situation, where they are forced to bid directly against private developers, who make millions from luxury properties."
Over the past ten years, the number of low income families renting privately has risen by more than three quarters, which was faster than couples and single people.
The NHF also found that almost 250,000 of those children would not be living in poverty if their families could access social housing.
Darren Baxter, the Housing Policy and Partnerships Manager for the Joseph Rowntree Foundation, also comments on the report: "It is not right that any child should be swept into poverty, or live in a family which struggles to keep food on the table or a roof over their head. But this is the reality for more than four million children in the UK – and it doesn't have to be this way.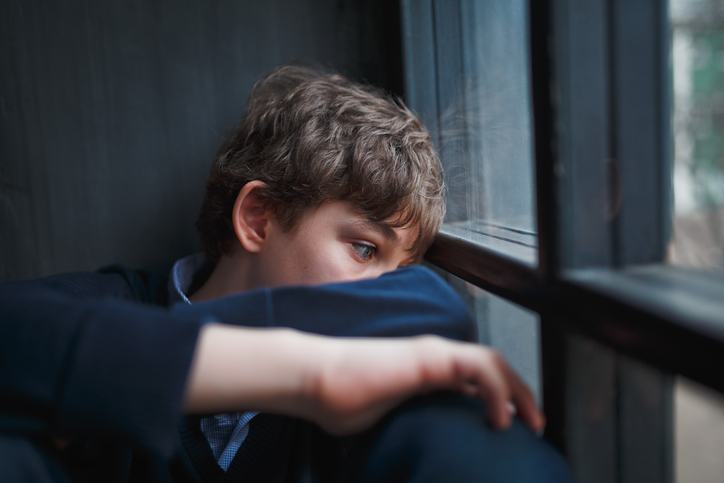 "Many families are now unable to access low-cost rented homes, and this means they can be stuck in expensive or unsuitable accommodation, despite the fact that more people are in work than ever."
He explains: "Working families are increasingly being swept into poverty by their essential costs, such as housing, and we need to see decisive action to tackle this. As well as making sure that work is a route out of poverty, we need to see a step change in the number of low-cost rented homes being built and made available for those who need them.
"That's why we are calling on Government to set out a plan to increase the supply of social housing at rent levels that ensure affordability for families on low incomes."
Last year, the NHF and housing charity Crisis announced that 90,000 new social homes would need to be built in England every year to meet demand. In 2018, however, just 6,463 were completed.
Chris Town, the Vice Chair of the Residential Landlords Association (RLA), offers his thoughts on the findings: "The biggest driver of poverty in the private rented sector remains the Government's freeze on Local Housing Allowance rates. Support for housing costs is simply failing to keep up with the realities of rented housing, and we call on the Government to use its spending review to drop the freeze.
"It is, though, disappointing that today's report failed to note that the official data shows that the proportion of income spent on private sector rents is falling compared to the social sector, where it is increasingly. Data also shows that, over the last year, private sector rents fell in real terms."
He adds: "In the end, the best way to ensure rents are affordable is to boost the supply of homes to rent, alongside all other tenures. This means the Government adopting a positive, pro-growth tax regime that supports and encourages the majority of good landlords to provide them."
The latest English Housing Survey shows that, between 2010/11 and 2017/18, the proportion of household income (including housing benefit) that private tenants spent on rent dropped from 35% to 33%. In the same period, the amount spent on social rents rose from 27% to 28%.
The Office for National Statistics has reported that, in the year to December 2018, private sector rents in the UK increased by 1%, which is well below inflation.
A report for the RLA by Manchester Metropolitan University claims that Local Housing Allowance rates are the main drivers of tenancy failuresin the private rental sector.
Related Posts