Five tips to help prevent pets in rented homes from being a problem
Five tips to help prevent pets in rented homes from being a problem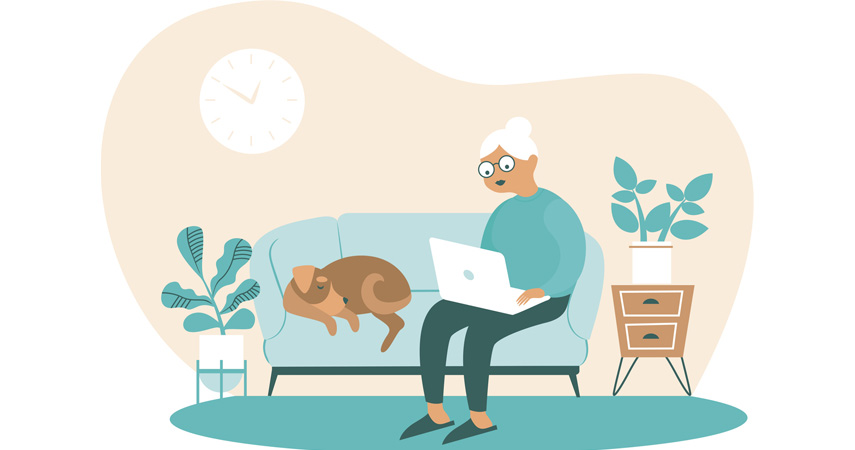 People across the UK love pets, and those who rent are no exception. Some landlords and letting agents put a blanket ban on pets because it's easier. However, it can be simple to introduce extra measures to allow reliable tenants to keep pets.
There are a number of factors to consider, as each individual pet can be different. To help you get started, we've put together tips to help prevent pets in rented homes from being a problem.
1. Tailor your tenancy agreement
When landlords and tenants sign a contract, they are agreeing to uphold certain commitments. You could include a pet clause to determine what types of animals are allowed. It might also state that the tenant must pay for any damage to the property they cause.
As of January 2021, the Government's model tenancy agreement no longer allows a blanket ban on pets.
2. Be selective but be reasonable
If you are using the model tenancy agreement from the Government updated on 28/01/2021, consent for pets is given by default. A landlord can decide to reject a request for specific pets, but they must have a good reason. The Government gives the example of "smaller properties or flats where owning a pet could be impractical."
3. Request pet reference checks
As well as requiring tenants to provide references, you might also want to do the same for their pets. You could ask for a pet reference from their previous landlord or their vet.
If they can provide statements that the pet is well-behaved and hasn't caused damage to their previous home, you might feel more confident about allowing them in your property.
4. Perform periodic inspections
Even with a pet clause in the tenancy agreement and good references, it's a good idea to perform property checks. During visits, you can confirm your property is being kept in an acceptable condition.
Here are a few tips on what you might want to look for:
General wear and tear to carpets is to be expected, but make a note of any areas that look scratched, chewed, or stained.
Also check for similar damage to doors, walls, and skirting boards.
As some animals moult, you may also want to point out any areas that need a vacuum. Remind tenants that if they move out deductions might be made from their deposit if they leave a mess.
5. Act on any anti-social behaviour
Investigate complaints from neighbours about loud or aggressive behaviour from your tenant's pets. If there is a problem, resolving it yourself might save you the time and effort of having the local council involved.
If you performed pet reference checks hopefully this won't happen. However, if there is an issue, check that the animal in question is the same one you received references for. You might want to specify in the tenancy agreement the physical description, breed, and name of the pet that is allowed to live in the property. This can add an extra precaution to prevent tenants from keeping unknown animals in the property.
You can find a way to maintain tenancies that allow pets, much the same way as letting to reliable tenants. Good communication is key and can help prevent pets in rented homes from being a problem.
Disclaimer: The opinions and views expressed in the above article are those of the author only and are for guidance purposes only. The author disclaims any liability for reliance upon those opinions and would encourage readers to rely upon more than one source before making a decision based on the information.
Related Posts