Help to Buy 2 is Falling Short of Expectations
Help to Buy 2 is Falling Short of Expectations
This article is an external press release originally published on the Landlord News website, which has now been migrated to the Just Landlords blog.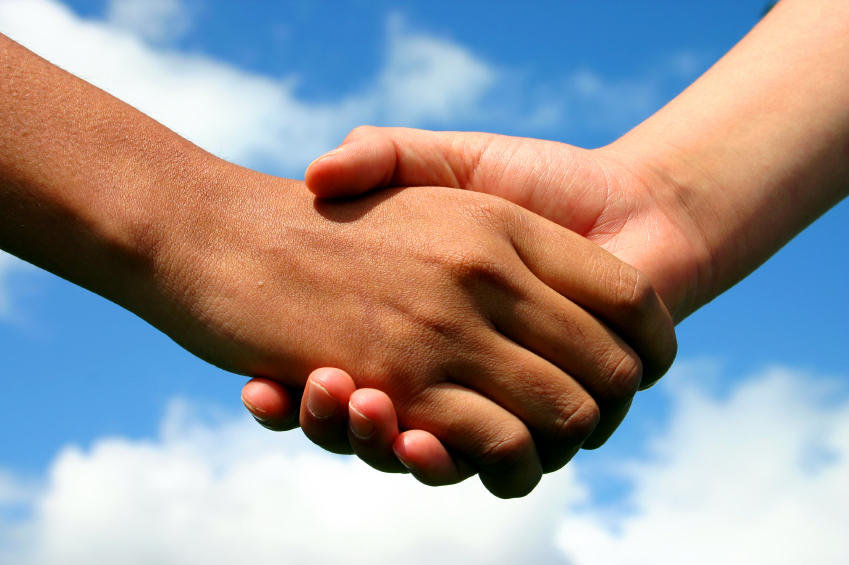 Better use of Help to Buy 2 could back a further 200,000 first time buyers and rebuild this market to pre-recession growth, found mortgage insurer Genworth.
The Government's scheme was initially designed to enable up to £130 billion of lending over three years; £43.33 billion per year. However, Genworth's research found that Help to Buy 2 supported just £5.76 billion of mortgage lending in 2014, only 13% of its potential.
The analysis of industry, Government and regulatory data reveals that last year's lending left a shortfall or spare capacity of £37.57 billion.
Pre-recession health
This spare capacity could bring first time buyer figures back to the pre-recession standard. The average Help to Buy 2 loan in 2014 was £147,378, meaning that the extra £37.57 billion of lending could help 255,415 more buyers. First time buyers make up 78% of all Help to Buy 2 consumers, so the spare capacity could see 199,224 extra buyers entering the property market.
Currently, first time buyer activity is much lower than the long-term average. Using a mortgage, 311,400 first time buyers bought a home last year; around 30,000 used Help to Buy 2. This compared to more than 500,000 a year from the mid-1980s to early 2000s. If Help to Buy 2 was more effective, it could create a further 200,000 buyers and return numbers to a healthy level.
Vice President for Mortgage Insurance at Genworth, Simon Crone, says: "At a time when hopeful first time buyers face multiple challenges to reach their goal of homeownership, it seems unacceptable that Help to Buy is not maximising its capabilities to help more achieve this aim.
"Given low rates of house building, it is perhaps a blessing that the market has not been flooded by an extra 200,000 first time buyers overnight. But if careful steps are taken and it is paired with greater house building to guard against house price inflation, our analysis shows that Help to Buy could help restore the first time buyer market to its former glory.
"Yet a major challenge remains; the current scheme holds little appeal to building societies and is being overlooked by banks at 85% and 90% loan-to-value [LTV] where loans are going unprotected.
"If the Government is serious about supporting homeownership in the UK, it must work with the private insurance sector to bed a permanent mortgage guarantee into the market for the long haul, with terms that are more appealing to lenders to encourage wider uptake."
High LTV lending
Genworth's study also found that mortgage lending to buyers with small deposits became reliant on Help to Buy 2 during 2014.
The amount of total >90-95% LTV lending accounted for by Help to Buy 2 consistently rose during the year. In Q1, Help to Buy 2 lending made up 63% of all >90-95% lending, increasing to 76% in Q2, 79% in Q3 and 81% in Q4, a record high.
As the high LTV market experienced a substantial slowdown in Q4 2014 and the mortgage market brought in stronger lending criteria, Help to Buy 2 was essential for avoiding levels dropping back to those seen in the recession.
Help to Buy 2 lending grew almost twice as fast as >90-95% LTV activity from Q1 to Q2, 78% compared to 48%. It grew twice as fast from Q2 to Q3, 8% compared to 4% following the Mortgage Market Review.
With new Financial Policy Committee (FPC) controls and stricter capital requirements for lenders, Help to Buy 2 and overall >90-95% lending steadied in Q4 2014, falling 18% (£318m) and 21% (£460m) correspondingly.
Although Help to Buy 2 has tighter limits than the wider market, Genworth's findings indicate that the Government scheme is becoming a crucial tool in supporting 95% LTV lending.
Crone adds: "There is substantial evidence to suggest Help to Buy 2 has become increasingly vital in propping up the market for 5% loans which are the lifeblood of first time buyers. Macro prudential action is important to maintain vital stability in the economy, but there are signs that it is pulling in the opposite direction of the Government's efforts to support first time buyers with smaller deposits.
"It leaves a big question mark over how access to high LTV loans would survive in a climate of tighter lending restrictions when Help to Buy 2 is withdrawn in a little over 18 months' time. There is little in the data to inspire confidence that 95% LTV mortgages can survive and prosper without some form of support in place."
He concludes: "Politicians would be naïve to contemplate a bright future for first time buyers without a permanent scheme that incentivises lending while keeping a close eye on affordability measures.
"The new Government must commit to a review of Help to Buy 2 that looks to learn lessons from the experience so far and puts permanent measures in place to prevent the high LTV market falling further back into decline."1
1 http://www.propertyreporter.co.uk/finance/is-help-to-buy-2-underachieving.html
Related Posts