High Cost of Housing Causes Boom in Self-Storage Units
High Cost of Housing Causes Boom in Self-Storage Units
This article is an external press release originally published on the Landlord News website, which has now been migrated to the Just Landlords blog.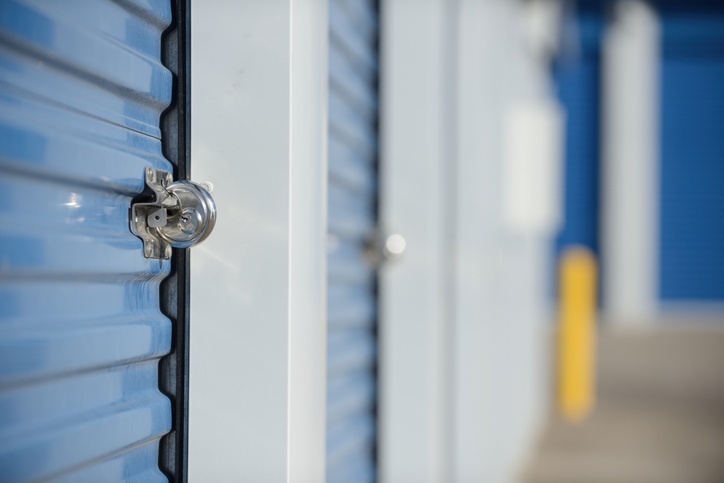 The high cost of housing across the UK has caused a boom in self-storage units, with many households now renting self-storage units long-term because their homes are too small.
The BBC spoke to Angela Andrew, who rents a self-storage unit in east London for £120 a month.
"It's a bit of a rip-off really," she laughed.
In the unit, she keeps her collection of records, costumes from her work as a performing artist and other keepsakes. The items may not have monetary worth, but have "nostalgic value".
When she took out the space, Angela expected to keep it for just a year, but has now had her unit for two years, using it to supplement her small living space.
"The amount of money I pay to sub-let plus this works out at a normal monthly rent," she explains.
For Angela, self-storage units are about more than not being able to part with items; hers has also given her some security. When she started using the unit, she had no permanent living space, so it was a way for her to keep all of her things in one place.
"This little box is also my home," she says.
But she's not the only person willing to shell out for extra space to store their things.
There are now around 1,500 self-storage sites in the UK, with use of them up by around 9% last year on 2016, according to the Self-Storage Association UK (SSA).
The contents of these giant warehouses, which can often be found on busy road junctions or industrial parks, are typically the mundane realities of day-to-day life, such as cooking equipment, books or mattresses.
Most people turn to them at a significant crossroads in their lives – they've had a baby, got married, or divorced – or because they're moving home or redecorating and need somewhere to store their things temporarily.
But, for an increasing number of people, like Angela, self-storage units have become a longer-term option. Almost a third of customers have had their unit for more than three years, while over a quarter (27%) say that they use their storage because there is no room for the items where they live.
The average household in the UK is 2.4 persons, which is larger than both Germany and France, yet we have the smallest average property size, making the UK population "one of the most squeezed in Europe", according to the SSA.
So, it's not surprising that people are turning to self-storage units, with it cheaper to rent extra space than it is to buy or rent a larger home, explains the SSA's Chief Executive, Rennie Schafer.
He describes it as a "room away from home".
"People know their stuff is safe and, with most self-storage units offering 24-hour access, they can get to their goods whenever they want to," he adds.
However, it's not cheaper. Schafer estimates "as a very general guide" that a 90-square foot unit, which would accommodate the contents of a three-bedroom house, would be around £150-£200 per month in London, and £100-£150 a month in the north of England.
Nevertheless, as with Angela, it may be cheaper to rent a smaller property and add the cost of a self-storage unit on, than it is to rent a larger home.
Would a self-storage unit be an option for you?
Related Posts