HMO Regulation Changes Present an Opportunity for Brokers
HMO Regulation Changes Present an Opportunity for Brokers
This article is an external press release originally published on the Landlord News website, which has now been migrated to the Just Landlords blog.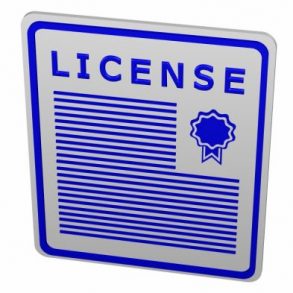 By Andy Virgo, Business Development Manager, LendInvest
One of the reasons that Houses in Multiple Occupation (HMOs) have become increasingly popular among property investors in recent years has been that they offer outstanding yields.
According to the Mortgages for Business complex buy-to-let index, in the second quarter of 2018, the typical HMO was delivering a yield of 8.6%. That's phenomenal when you consider vanilla buy-to-let was found to return an average of 5.5%. HMO was also well ahead of multi-unit freehold blocks (7.5%) and semi-commercial property (7.8%) (https://issuu.com/mortgagesforbusiness/docs/mortgages_for_business_buy_to_let_m?e=32682678/63373382).
However, there are new challenges ahead for landlords looking to invest in HMOs, and so it is crucial that intermediaries are well informed about what incoming regulations mean for their clients, old and new.
Extending licensing
One of the big changes surrounds the licensing of HMO properties.
Previously, a licence was mandatory when the property was occupied by five or more individuals – who are not all related to each other – and the property had at least three storeys. Local authorities could stipulate that specific areas require some form of licencing that didn't meet those criteria.
However, from 1st October, far more HMO properties are subject to mandatory licencing. The minimum property size has been removed, which means that any HMO property that has five or more occupants must have a licence.
This obviously means far more landlords will have to have a licence in place than was previously the case. What's more, the licence must have been applied for before 1st October in order for the property to continue being rented out legally.
Minimum room sizes
The other big development from the new HMO regulations covers the minimum sizes of bedrooms within the property.
The minimum sizes that apply are:
4.64㎡ for any room in which one child under the age of ten sleeps
6.51㎡ for any room in which one person over the age of ten sleeps
10.22㎡ for any room in which two people over the age of ten sleep
Any rooms smaller than 4.64㎡ will not be allowed to be used for bedrooms, while landlords will have to inform the local housing authority of any room within the HMO which has a floor area smaller than that.
On top of this, local housing authorities will be tasked with installing conditions over the maximum number of people who can occupy specified bedrooms within the HMO.
Why the new HMO regulations should be welcomed
From my perspective, these new regulations are a positive. There is no doubt that the changes the Government has made to the buy-to-let sector in recent years – and there have been plenty of them – have been aimed at increasing the level of professionalism within the rental market, and these new rules are just the latest example of that.
HMOs can have something of a mixed reputation among tenants, and that's really down to some of the less scrupulous investors who see the sector as a chance to make a quick buck.
But the true professionals, who invest in HMOs for the right reasons, want to provide their tenants with quality accommodation, somewhere they can be proud to call their home.
Increasing the oversight of landlords, and ensuring that bedrooms are only ever of a decent size, is a good way to improve the reputation of HMOs and ensure that landlords deliver a more positive experience.
As a lender that has only ever dealt with professional property investors, rather than dinner party landlords for whom property is a bit of a sideline, any move to improve the lot of professional investors is welcome.
Changes represent an opportunity
All good brokers know that there is far more to the relationship they have with their clients than simply sorting out a good loan. Brokers add value to their clients in all sorts of ways, perhaps more so in buy-to-let than any other area of the market.
As such, these HMO changes should be seen as a real opportunity for intermediaries to continue the dialogue with their landlord clients, to ensure that they are not only aware of the incoming changes, but prepared for them, too.
There will inevitably be some clients who are not up to speed on the new requirements, so, by raising awareness, you can further strengthen that relationship.
Related Posts