Annual House Price Growth Eases to 3.9%, Reports Halifax
Annual House Price Growth Eases to 3.9%, Reports Halifax
This article is an external press release originally published on the Landlord News website, which has now been migrated to the Just Landlords blog.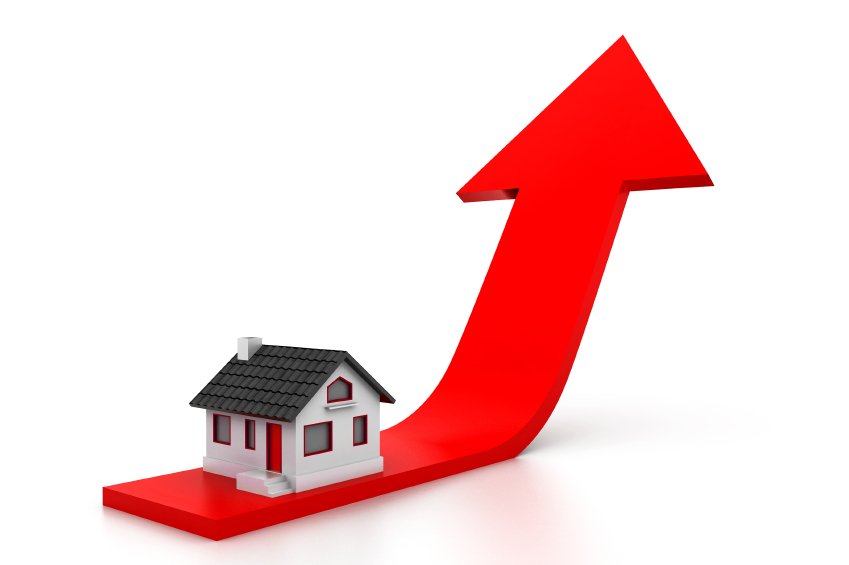 Halifax has released its latest House Price Index, for November, revealing that average house price growth has eased to 3.9% over the past 12 months. This is down on October's rate of 4.5%.
On a quarterly basis, house prices in the past three months (September to November) were 2.4% higher than in the previous quarter – the fastest price growth on this measure since January.
Month-on-month, house prices rose by an average of 0.5% between October and November, following a 0.3% increase in October. This marks the fifth consecutive month of growth.
November's average house price of £226,821 is 3.2% higher than January's (£219,741).
The Managing Director of Halifax Community Bank, Russell Galley, comments on the figures: "Whilst the annual rate of growth eased in November, with the first decline in this measure since July, when looking at quarterly change, prices in the three months to November were marginally higher than in the preceding three months; the fourth consecutive quarterly increase.
"The imbalance between supply and demand continues to support house prices, which doesn't look like changing in the near future. Further ahead, increasing affordability issues, as price increases continue to outstrip wage growth, are likely to curb housing demand and cause price growth to ease. We do expect the Government's first time buyer Stamp Duty changes to provide some stimulus to demand, particularly in London and the South East, where the impact is greatest."
The index also reveals that home sales grew by a modest 2% to 105,260 in October (for which the latest data is available), to hit their highest monthly level in 2017. Sales have remained above 100,000 in all months of this year. In the three months to November, home sales were 7% higher than in the same period last year.
There were 64,575 mortgage approvals recorded in October – a leading indicator of completed house sales – down from 66,111 in September – a decline of 2.3%. Since reaching the second highest monthly level this year in July, approvals have dropped in three consecutive months.
Following a couple of months in which new instructions had held broadly stable, the most recent figures show that the supply of homes for sale is sharply deteriorating. On this measure, supply has now fallen in 20 consecutive months to October. On the demand side, new buyer enquiries weakened in both September and October, marking the seventh month in a row that this measure has decreased.
The value of the UK's private housing stock in 2017 is estimated at £6 trillion, according to Halifax. This compared with £4.1 trillion in 2007 – a £1.9 trillion increase (or 48%) over the past decade. This rise is equivalent to almost £70,000 per household in the owner-occupier and private rental sectors.
Comments
Russell Quirk, the Founder and CEO of online estate agent eMoov.co.uk, responds to the index: "A fifth consecutive increase in monthly house price growth certainly makes positive reading, given the current market climate, particularly during a traditionally slower time of year as we approach the festive season.
"That said, the market is showing signs of winding down, with a decline in mortgage approvals and sale instructions. This would suggest the last call for property sales in 2017 has been made, but with sales reaching their highest level this year, there are still plenty looking to complete this side of Christmas, which will keep things ticking over.
"The market should continue to build on this momentum after the December lull and the outlook is promising for the coming year.
"As the issue of supply is unlikely to be addressed in any meaningful way, the lack of stock to meet housing demand should keep prices buoyant, aided by the recent changes to first time buyer Stamp Duty, although this will bring a marginal influence much further down the line than widely expected."
The Director of Marketing at Foundation Home Loans, Jeff Knight, also says: "November saw the Chancellor scrap Stamp Duty for first time buyers, a move the OBR [Office for Budget Responsibility] predicts will push prices up by 0.3%. Increased demand will certainly place upward pressure on the market – at least until reforms to the planning system start to have an effect and more land is made available for the promised thousands of new builds. However, stalled Brexit negotiations will dampen confidence, as uncertainty takes its toll. This, alongside the age-old tale of weak supply, continues to subdue to market's full growth potential.
"In the meantime, a concerted effort to progress and improve the rental sector is crucial. Affordable homes do not have to equal ownership, so we also need to focus on developing high quality properties for tenants until they are in a position to buy."
Ishaan Malhi, the CEO and Founder of online mortgage broker Trussle, adds: "The picture has been fairly blurred in recent months, but all indicators now seem to agree that prices are creeping up again. This is clearly good news for existing homeowners, who will see more than just the value of their home increase. Their share of equity will also grow, meaning they could be eligible for more competitive mortgage deals when they come to remortgage in future.
"The news is more mixed for first time buyers. Those who are ready to buy will likely see the growth in house prices more than made up for by the new Stamp Duty savings. For those unable to buy just yet, the prospect of further interest rate rises won't help.
"With this in mind, buyers should use the New Year as an opportunity to put a saving plan in place, cutting costs where possible. Once in a position to apply for a mortgage, there are further ways of bringing down costs, such as using an online broker that doesn't charge fees. Brokers are typically able to access a far wider range of deals than going directly to a lender, so it's more likely they'll be able to find a more competitive rate."
Finally, the Founder Director of independent estate agent James Pendleton, Lucy Pendleton, comments: "Despite the first rate rise in over a decade, there is no batting collapse in the UK housing market. Buyers still put on their cricket guards and marched out towards the crease.
"That's most likely because rates are still very attractive by historic standards, even if they have edged up. So we're not seeing the Big Dipper-style change in direction some might have predicted.
"Monthly UK home sales reached their highest level, which is positive, because it's not unusual to see supply levels dwindle in the latter part of the last quarter, as some vendors weigh up whether or not to launch now or hold off until the New Year.
"The gauge to watch is the Halifax consumer confidence index, which recently slumped to multi-year lows."
Related Posts