House Price Growth Drops to Lowest Level for Five Years
House Price Growth Drops to Lowest Level for Five Years
This article is an external press release originally published on the Landlord News website, which has now been migrated to the Just Landlords blog.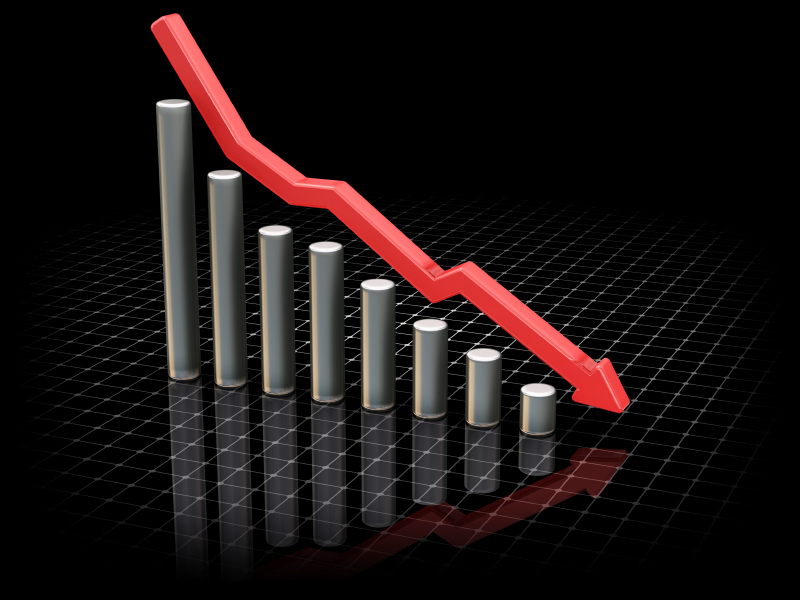 Average house price growth in the UK has dropped to the lowest level for five years, according to the Office for National Statistics' (ONS') official House Price Index.
In the year to May 2018 (for which the latest data is available), the average UK house price rose by 3%, which is down from 3.5% in April. This is the lowest rate of growth since August 2013, when it was also 3%. Annual house price growth has slowed since mid-2016 and has remained under 5% throughout 2017 and into 2018, with the exception of October 2017.
Slowdown in London
This drop in UK house price growth was driven mainly by a slowdown in the south and East of England. The lowest annual growth was recorded in London, where the average price dropped by 0.4% over the year to May. This is the fourth consecutive month that house prices in the capital have fallen.
The average UK house price was £226,000 in May. This is £6,000 higher than in May last year and unchanged from April.
By property type
Across the UK, all property types showed an increase in average prices in May when compared to the same month of 2017.
Detached houses recorded the greatest rise, at an average of 4.6% in the 12 months to May, to a typical value of £344,000.
The average price of a flat or maisonette was unchanged, at £203,000 – the lowest annual growth of all property types. Weaker growth in the value of UK flats and maisonettes was driven by negative annual growth in London for this type of property. The capital accounts for around 25% of all UK flat and maisonette transactions.
Across the UK
The main contributor to the increase in UK house prices in May was England, where the typical value of a property rose by 2.9%, to £244,000. Wales saw house prices increase by an average of 1%, to stand at £149,000. The average value in Scotland also stands at £149,000, following growth of 4.9%. In Northern Ireland, the average house price is £130,000, after a 4.2% increase was recorded in the year to the first quarter (Q1) of 2018.
Region-by-region
On a regional basis, London continued to boast the highest average house price of the UK in May, at £479,000, followed by the South East and East of England, which stood at £322,000 and £289,000 respectively.
The lowest average price continued to be found in the North East, at £129,000.
The East Midlands recorded the highest annual growth in May, with prices up by an average of 6.3%. The West Midlands followed, at 5%.
The lowest annual rate of growth was seen in London, where prices dropped by 0.4% in the 12 months to May. The capital has shown a general slowdown in its annual growth rate since mid-2016. This is the fourth consecutive month that London house prices have dropped. The second lowest annual growth was in the North East, where prices increased by an average of 1.3%.
Comments
Lucy Pendleton, the Founder Director of independent estate agent James Pendleton, responds to the findings: "Persistent regional disparities are evidence that this market is still as tight as a drum. Yet there are signs of momentum shifting as regional growth rates begin to fall back down to Earth.
"London's figures are skewed down by places such as Westminster remaining 10% down annually, but the gap in growth rates between the capital and places such as Scotland, and the East and West Midlands, have narrowed in the past few months.
"Since February, the gulf between growth in London, and the East and West Midlands has slimmed from 7.3% and 8.3%, to 6.7% and 5.4% respectively.
"Scotland has been doing incredibly well, yet there are also only 5.3 percentage points between the growth rates of homes in the capital and those north of the border in May, compared with 7.4% in March. These disparities remain excessive in the tightly woven market we have in the UK, but a slowdown in the regions is now underway, even if prices continue to climb.
"The Help to Buy scheme is still fuelling price growth of new build homes, but, even there, latest figures show a sharp monthly contraction of more than 2%.
"The headline figures in London will continue to make disturbing reading for some, but, privately, estate agents are cheering a cooling that has already begun to deliver a recovery in transaction levels."
Shaun Church, the Director of mortgage broker Private Finance, also comments: "The average London home saw its value drop by £1,916 in May 2018. With property prices having reached their ceiling limit in many areas of London, it was only a matter of time before we saw the market ease.
"For first time buyers in London struggling to make their first step onto the housing ladder, these figures will be welcomed, helping to make the dream of homeownership that bit more attainable. However, for those that already own a property, news of negative house price growth will be met with concern, as hopes of making a quick and easy profit from their properties will be dashed.
"A decline in house prices is never a vote of confidence for the UK economy; this downward trend we are witnessing in London, however, is a correction, not a crash. House prices in the capital have soared in the past few decades to prices well beyond affordable for the majority of its residents. We could be seeing property prices finally nudging back to levels that Londoners can afford.
"The easing of house price growth across the UK, combined with near record low mortgage rates, means market conditions are firmly working in the borrower's favour. Buyers should therefore consider locking into a long-term fix to allow them to enjoy the rock bottom interest rates of today, well into the future."
Related Posts