House Prices Aren't Slowing Down in the Majority of London, Reports Agent
Home » Uncategorised » House Prices Aren't Slowing Down in the Majority of London, Reports Agent
House Prices Aren't Slowing Down in the Majority of London, Reports Agent
This article is an external press release originally published on the Landlord News website, which has now been migrated to the Just Landlords blog.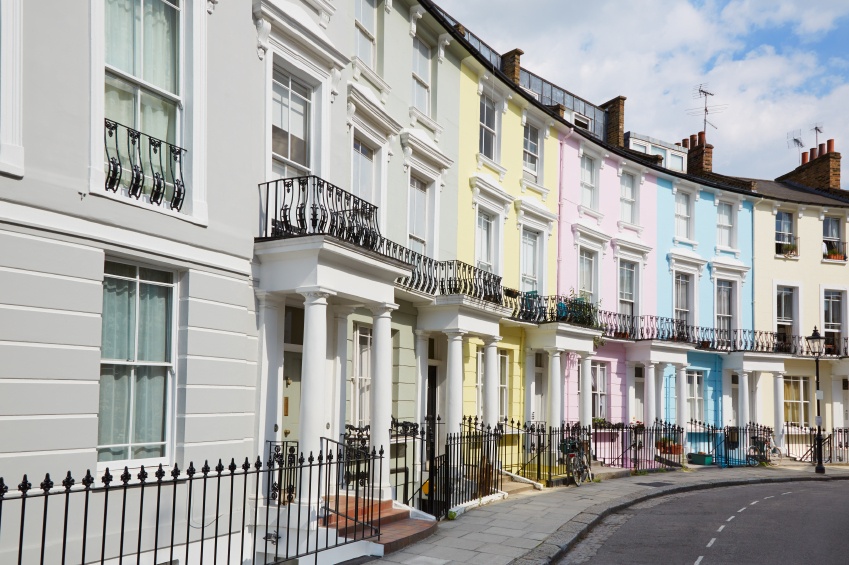 Despite recent reports, house prices are not slowing down in the majority of London, according to the latest London Hubs Tracker from estate agent Stirling Ackroyd.
Last month, research suggested that the London property market was running out of steam. However, Stirling Ackroyd's latest study shows that negative price growth is confined to the capital's traditional prime market.
The agent found that price decreases were only experienced in the top 25% of London's property market, which saw an average price drop of 0.6% in the last quarter (Q4) of 2015, or an annual fall of 2.4%.
Contrastingly, the remaining 75% of the capital saw a 2% increase in house prices over the same period, or 8.2% over the year.
Overall, the average London house price rose by 1.6% in Q4 2015, now standing at £533,000. For Greater London, this represents annual price growth of 6.6%.
Out of 272 postcode districts in the capital, just 47 experienced price declines in Q4 2015. However, 32 of these areas fall within London's prime market.
While postcode districts in the top quarter of the property market have a 48% chance of experiencing price decreases, a huge 93% of postcodes in the rest of the capital have a chance of seeing price rises.
The Managing Director of Stirling Ackroyd, Andrew Bridges, explains: "Luxury no longer means profit – or at least you can no longer presume so. London's hugely diverse property market is undergoing a serious readjustment, with the traditional old heart of prime London under pressure from many fronts – from a low global oil price and China's economic slowdown, to Stamp Duty reform and international fears of Brexit.
"Yet for most of London's communities, these factors affecting luxury buyers are less important. There are still too few new homes coming onto the majority of the market compared to demand from a growing population – and the majority of the London market is still in tune with, and restrained, by those fundamentals. Anyone who thinks that London property is synonymous with international jet setters is only looking at a very small part of what London has to offer."
He continues: "There is also an outwards wave of interest, away from the old peaks of property prices. Within the wider spread of London homebuyers, a growing band of increasingly affluent people can no longer afford the most overcrowded traditional areas of prime London – and this demographic of professionals are redefining the map of the capital's up-and-coming locations. New, dynamic parts of London are emerging further east, driven by a less traditionally exclusive but highly aspirational clientele."
Postcode districts within the west and southwest have led the slowdown in prime property prices, found the agent.
Areas within the W postcode area include Kensington High Street, which saw the sharpest decrease in Q4 2015, of 3.1%, or 11.8% over the year. Despite the decline, the area still boasts an average house price of £1,779,000, following a 0.5% increase in the previous quarter.
Notting Hill and Chiswick, also within the W district, also saw significant quarterly price declines, of 2.6% and 1.9% respectively, taking average prices to £1,523,000 and £952,000.
Bridges comments: "London's luxury postcodes are far from invincible, and while these areas will probably rebound in time, the latest blip should act as a healthy reality check – to dispel any assumptions about the top London locations for rising house prices. Cities shift, and as London grows and evolves, the capital will never be static.
"Old heroes such as Kensington and Hampstead are all feeling the housing market heat, but these places are not the norm. Negative house price growth in certain districts is hiding a more positive picture. Overall, London's housing market is strong and shows no sign of easing up or losing momentum. Later this year, establishment figures of the property landscape might regain their strength; it may be a simple case of post-June investment rises. Or it might be that underlying demand is changing course, and heading to fresh parts of the capital."
Experiencing the greatest price increases in the capital are the less traditional postcode areas. Eastern Soho's W1D led the whole of Greater London for price growth, with a quarterly rise of 7.2% to reach £1,162,057. This would represent an annual rate of 32% if it continued. Not far behind is western Soho's W1F, at 7%.
In outer London, Sutton's SM1 saw prices jump by 5.2% over the quarter, matching the growth recorded in Croydon's CR9, taking the average house price to £391,000 and £345,000 respectively. Close behind is Tottenham's N17, where the average house price rose by 4.9% to £446,000.
Bridges concludes: "Soho outperforming the likes of Kensington or Notting Hill would have seemed absurd not so long ago. But this is a sign of a changing city, and a changing property market.
"Soho has always seemed at odds with more conventional parts of the West End, offering a vibrant culture more in tune with east London. It now seems to be making a break for freedom with house price growth outpacing its underperforming next-door neighbours. And further afield, a wave eastwards seems to be accelerating, showing the changing nature of momentum across the capital. This surge in prices proves not all of London is refusing to slow down or take a breather – the rest of the capital is racing ahead."
If you are thinking of investing in the capital, we have the top eight spots to purchase a buy-to-let property.
Related Posts