House prices increased in July but growth has begun to cool off annually, reports Halifax
Home » Uncategorised » House prices increased in July but growth has begun to cool off annually, reports Halifax
House prices increased in July but growth has begun to cool off annually, reports Halifax
This article is an external press release originally published on the Landlord News website, which has now been migrated to the Just Landlords blog.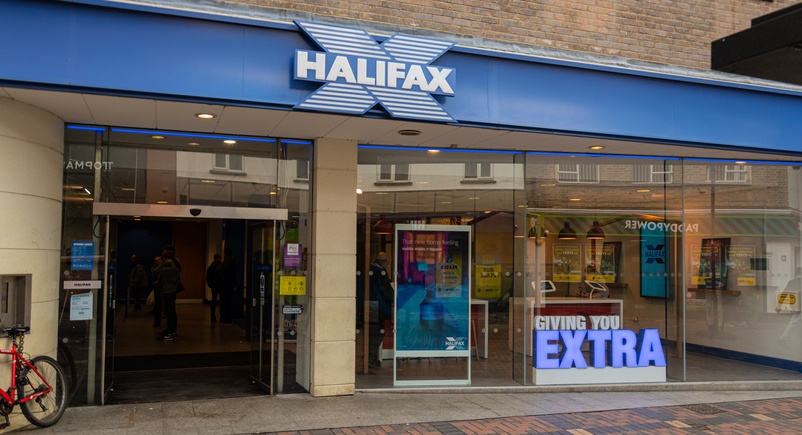 Although UK house prices increased again in July, annual growth within the property market appears to be cooling off, the latest Halifax House Price Index shows.
The highlights include:
Annual house price inflation is at 7.6% compared to 8.7% in June
The average price of a UK property is now £261,221, up 0.4% in July
Wales records strongest house price growth since 2005
Russell Galley, Managing Director of Halifax, comments within the report: "Latest industry figures show instructions for sale are falling and estate agents are experiencing a drop in their available stock. This general lack of supply should help to support prices in the near-term, as will the exceptionally low cost of borrowing and continued strong customer demand."
"We are seeing on the ground that the demand for properties is still high, and estate agents across the country are clamouring for stock – especially those elusive detached family homes that are so sought after at the moment.
"It's going to be interesting to see if this cooling down of annual house price growth is indicative of a slight adjustment on the horizon that could see a return to a more stable market as we move out of the pandemic.
"If that does happen, we should expect the demand to stay high, as buyers who currently feel priced out in a competitive market will return to the market to get their feet on the property ladder."
Marc von Grundherr, Director of Benham and Reeves, comments: "Just when you thought the wild ride of property price growth seen over the last year might be coming to an end, the market has bounced back yet again to register further positive movement.
"As we approach the third and final Stamp Duty holiday deadline it's only natural that the rate of house price growth will ease as market activity reduces but despite this, we certainly look on course to finish the year on a very positive note."
James Forrester, Managing Director of Barrows and Forrester, comments: "The house price boom continues and even the unpredictable British summertime can do little to dampen the enthusiasm of UK homebuyers and sellers as properties continue to sell incredibly quickly and for a very good price across the vast majority of the nation."
Colby Short, Founder and CEO of GetAgent.co.uk, comments: "A shortage of stock, high demand and the lower cost of borrowing will keep the market buoyant far beyond September and the end of the Stamp Duty holiday. However, should interest rates start to creep up over the coming months, many homebuyers could find themselves in a tough spot having paid over the odds for a property in current market conditions."
Ben Taylor, CEO of Keller Williams UK, comments: "Homebuyer confidence remains high at present despite many having to battle it out with multiple other buyers in order to secure a purchase. This continued imbalance between supply and demand will ensure house price growth remains buoyant over the summer months, although we can expect a slow in pace as we approach the final quarter due to a combination of the Stamp Duty holiday ending and wider seasonal influences."
Lucy Pendleton, property expert at independent estate agents James Pendleton, comments: "The housing market is plateauing, not peaking, and London is getting its mojo back as the country returns to normal. Anyone who believes the market is going to take a tumble just because the Stamp Duty holiday has largely ended is writing their own epitaph.
"A softer annual growth rate is simply a symptom of the pressure coming off buyers a little. There's no longer a reason to compromise on price for the sake of speed. Whereas, before, they had minutes to make a decision, they now have the luxury of a few days in many cases to make up their minds. Demand is still strong and there remains a shortage of stock right across the country.
"The reality is that no one we're dealing with is even mentioning the Stamp Duty holiday. It's a distant memory, and many of those who realised they weren't going to make the June deadline and stepped away, have returned, determined to make their move happen. There isn't the same level of activity as there was four months ago but that was never going to be the case.
"London, which hasn't seen prices grow as fast as the rest of the country since the pandemic began, is getting back on the front foot. Workers, particularly young professionals, are moving back into the centre of town. Employers are indicating it's time to get back to work, and this generation have got the memo. The lettings market is off the chart and this is usually an early indication that there are heady days to come for the capital's sales market too.
"Meanwhile, the phenomenon of escaping to the country seems to have burnt itself out. Those who were going to go, have gone. Everyone who remains belongs in the category of loving the idea but going sour on the expense and disruption involved. It's very much like when you return from holiday with plans to buy a holiday home. You keep the dream alive for a couple of weeks and then real life takes over and it's forgotten. It doesn't help that you can now pay as much in Padstow as Putney."
Nicky Stevenson, Managing Director at national estate agent group Fine & Country, comments: "This data shows the era of ballooning house prices is not over yet, even if a little air is now slowly starting to hiss out of the market.
"While annual growth has softened slightly since the frenzied heyday of the Stamp Duty holiday, there is still a great wall of money coming into the market despite the phasing out of this much celebrated tax break.
"Super low interest rates, shrinking housing stock, greater mortgage availability and government support for buyers should mean house price growth remains resilient into the autumn.
"Buyers are still piling in, hungry for bigger homes with more space and gardens in areas rich with amenities, and only time will tell if this shift in demand away from cities has been exaggerated.
"Though house price growth in London remains sluggish at the moment, we are already seeing a rise in enquiries nationally for city boltholes and pied-à-terres.
"More people than ever desire a second home and there's nothing like having a place right in the centre of it all.
"We expect the housing market across the UK will continue to mirror the robust performance of the economy at large as businesses take-off again following the lifting of restrictions."
Related Posts