House prices hit another record high in latest Halifax House Price Index
Home » Uncategorised » House prices hit another record high in latest Halifax House Price Index
House prices hit another record high in latest Halifax House Price Index
This article is an external press release originally published on the Landlord News website, which has now been migrated to the Just Landlords blog.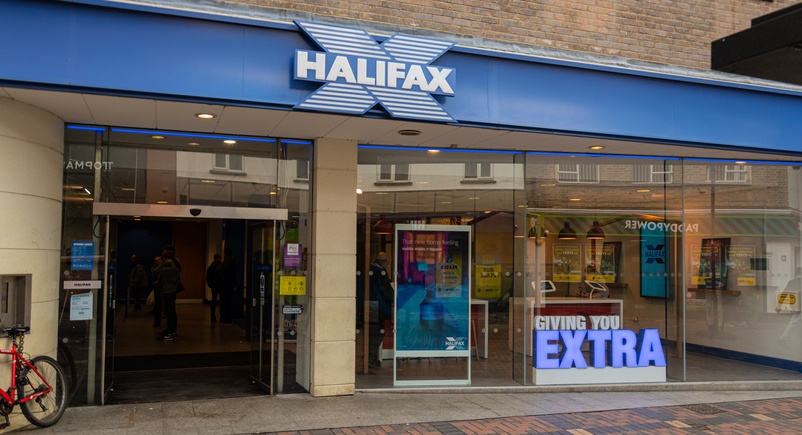 The May 2021 House Price Index from Halifax reports that UK property prices continue to rise in 2021 as we head into the summer.
The highlights from the Halifax report include:
Annual house price inflation is now at its strongest level in nearly seven years
The average UK property price is £261,743, which is a new record high
Wales continues to be the region with the strongest price growth
Nationwide's May House Price Index also reports house price growth is at the highest level in almost seven years.
George Franks, co-founder of London-based estate agents Radstock Property, comments: "May was a month of two halves. The first half was extremely busy as there was still a chance to purchase before the June Stamp Duty deadline. The second half of May and first week of June have been quieter, perhaps due to sunny weather, half term or everyone fleeing to Portugal. More likely, though, it is because there is no urgency as people have resigned themselves to missing the Stamp Duty deadline.
"Buyers now appear to be waiting to see what happens to the market after the end of June, possibly in the hope that prices will start to fall. This is especially the case in the sub-£800k bracket. It might take a few months to see how things pan out from July onwards. It will not be as simple as reducing asking prices, or indeed offers, by £15,000, as the Stamp Duty holiday was about sentiment as much as money and the fundamentals remain strong.
"I don't believe the property market is in a bubble, but it has certainly benefited from Government meddling in the form of the Stamp Duty holiday and mortgage guarantee scheme. We've effectively had two years rolled into one due to Government intervention. Looking forward, the fundamentals have not changed, namely money is cheap, it's still cheaper to own than to rent and there is a profound lack of stock."
Andrew Montlake, Managing Director of the independent mortgage broker Coreco, comments: "There is talk that the property market will fall flat on its face the moment the Stamp Duty holiday ends. That's not going to happen. COVID-19 has triggered a socio-corporate shift that will drive transactions for some time yet as people seek more space to work remotely and proximity to the office becomes less important. The future of the property market, in the short to medium term, will be inextricably linked to our post-pandemic lifestyles.
"The pandemic has thrown the 'location, location, location' mantra that applied to the property market for so long into the dustbin of history. In the short-term, the Government's mortgage guarantee scheme will continue to support demand among first-time buyers, and this will ripple up through the market and maintain a certain level of transactions. We're not expecting a material fall in prices in the short- to medium-term, as supply is so low and money cheap, but a minor correction may be on the cards."
Ged McPartlin, Managing Director of Ascend Properties, comments: "It's great to see a changing of the guard in terms of the regions driving current house price performance. While London and the South East have traditionally acted as the predominant indicators of market health, it's now the turn of Wales and much of the North to take centre stage.
"This regional acceleration has been largely driven by a far more affordable property price and a Stamp Duty saving that has allowed many buyers to increase their purchasing potential."
James Forrester, Managing Director of Barrows and Forrester, comments: "Despite the prospect of a Stamp Duty saving now unlikely for many homebuyers the market continues to move forward at pace, driven by an appetite for homeownership not seen since before the financial crisis. While the expiry of the Stamp Duty holiday is expected to have some impact, it's unlikely to derail a market that continues to see buyers enter in their droves, buoyed by low interest rates and 95% mortgage availability."
Marc von Grundherr, Director of Benham and Reeves, comments: "It's probably unfair to say London is lagging behind where the current property market boom is concerned, considering it was already streets ahead of the rest, to begin with. The higher price of property in the capital means that any increase is always going to be more measured but to assume the London market is on its knees couldn't be further from the reality.
"Transactions are starting to climb, bolstered by both a return to the workplace and an influx of foreign buyers, and these influences will only boost the London market further as the year goes on."
Matthew Cooper, Founder & Managing Director of Yes Homebuyers, comments: "Enjoy the boom while it lasts because if history has taught us anything, a bust is likely to follow. The government's insistence on artificially fuelling house prices, not only with a Stamp Duty holiday extension but now in the form of 95% mortgages and a rehash of the Help to Buy scheme, is irresponsible, to say the least.
"With the market already buckling under the pressure, it's only a matter of time before it gives in, bringing property values down with it."
Lucy Pendleton, property expert at independent estate agents James Pendleton, comments: "House prices have done the treble with a third consecutive month of record highs and the stage is set for a most unusual summer.
"The inability of Britons to go on holiday means there's no distraction now from executing that ambitious move to a larger home. We're entering a time of year when school holidays and foreign trips normally force the market to drop to a slightly slower pace.
"That's not necessarily going to happen this year and sustained, strong demand over the next few months could have ramifications when the market cools in the autumn, delivering on paper what might look like a more rapid slow down.
"The sluggish figures for London still don't tell the full story. House price growth in the capital is not exceptional as a whole, but it is still being powered by the same race for space that is driving the national market. Many buyers just can't get what they want within budget after a relatively strong decade of gains. Location has become less important and space more so.
"Prices are being routinely bid up on desirable properties and those selling the right home in London are matching the pace of the national market, achieving annual growth of more than 10%. It's just not happening across the board and homes with as many flaws as ceilings are continuing to struggle.
"Buyers will pay top dollar but only for the right property, otherwise it's just not worth moving for many."
Nicky Stevenson, Managing Director at national estate agent group Fine & Country, comments: "This market is moving so fast that if you blink, it increases in value. It is incredible to watch when desire wrests control away from other factors during periods of exceptionally high demand like this and it could be about to get even busier.
"There are still some nervous homeowners out there who have been waiting for restrictions to ease before making their move, threatening to ratchet up the level of competition even higher over the next couple of months.
"If the unlocking goes ahead later this month, this new blood, which until now has been cautious due to the pandemic, will enter the market and there will be even more buyers chasing the must-have properties of the year, namely detached homes with plenty of outside space.
"Stamp Duty relief will be scaled back at the end of June but don't expect this to have much impact. The behaviour of buyers driving house price growth at the top end nationwide still supports the view that they are solely focused on the horizon and not concerned with saving a relatively small amount of money on a purchase.
"If the change to the Stamp Duty relief creates even a wrinkle in July that would come as a bit of a surprise.
"The market normally has a lull in the summer months but, now almost all foreign holidays appear to be off, there's nothing stopping the freight train that is unbridled demand from crashing straight through June, July and August. It would take someone with a lot of courage to bet against this run of records being extended in June and even July."
Iain McKenzie, CEO of The Guild of Property Professionals, comments: "Britain's estate agents are almost running out of homes to sell as the moving frenzy continues to gather pace!
"Increased demand coupled with a shortage of properties for sale have caused prices to soar higher than the savings made from the Stamp Duty holiday, meaning many houses are selling for a premium.
"While you're enjoying the summer sun, spare a thought for the poor conveyancers who are overwhelmed by an epic backlog of paperwork.
"The slow phasing out of the Stamp Duty holiday is unlikely to calm the market, and house prices are likely to keep rising for the foreseeable future.
"Whatever happens, the rest of the summer has the potential to be a topsy-turvy time for the property market."
Related Posts