House Prices Starting to Grow Once Again in London, Hometrack Reports
Home » Uncategorised » House Prices Starting to Grow Once Again in London, Hometrack Reports
House Prices Starting to Grow Once Again in London, Hometrack Reports
This article is an external press release originally published on the Landlord News website, which has now been migrated to the Just Landlords blog.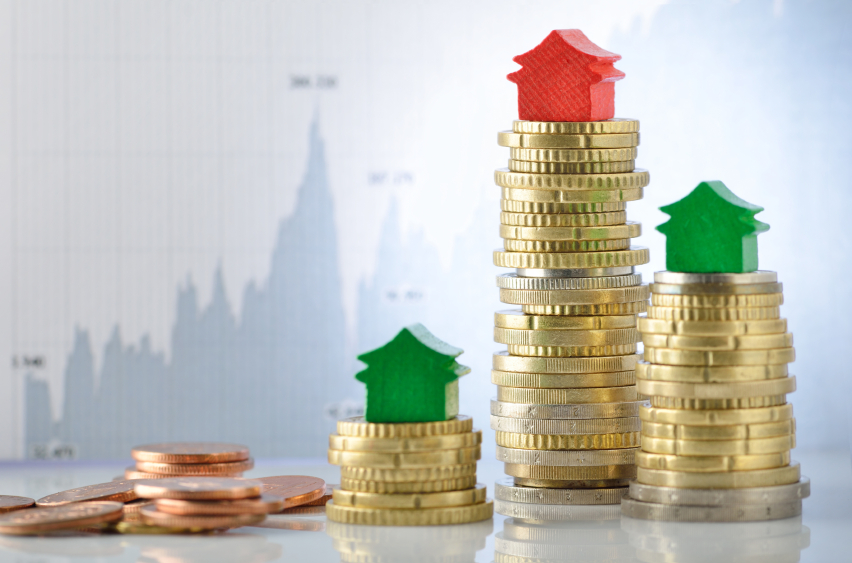 House prices are starting to grow once again in London, causing the average increase across cities in the UK to rise, according to Hometrack's latest UK Cities House Price Index.
In June, for which the most recent data is available, average house price inflation across cities in the UK stood at 4.6% on an annual basis. Over the first half (H1) of 2018, average prices were up by 4.4%, compared to 0.2% in H2 2017. This substantial increase in growth was caused by an uplift in London, Hometrack believes.
It is Manchester, however, that recorded the highest annual growth rate in June (7.4%), followed by Liverpool (7.2%), Birmingham (6.8%) and Leicester (6.5%).
On the opposite end of the scale, house prices have fallen in real terms (growth below the 2.4% rate of consumer price inflation) across six cities: Southampton, Oxford, Belfast, London, Cambridge and Aberdeen.
London's annual growth rate was 0.7% in June, but an increase in the three-month growth rate has been recorded. Hometrack's more granular house price indices confirm this trend, with a higher number of London postcodes recording monthly price gains; more postcodes are registering month-on-month price increases than declines.
Discount from asking prices
The current stabilisation of London house price growth reflects greater realism on the part of property sellers in the wake of a two-year re-pricing process, Hometrack believes. Since 2016, the discount from asking prices to sales prices has widened, reaching a high of 7% in inner London at the end of 2017.
Over H1 2018, the level of discounting to achieve a sale has started to narrow in inner London, to 6.7%. Discounts have also stabilised in outer London and the adjacent commuter areas. This is consistent with less downward pressure on prices.
While Hometrack expects the rate of price growth to remain weak across the capital, greater realism on the part of sellers is positive news for transaction volumes, which have dropped by 20% since 2014.
The discount from asking price to sales price provides important insight into the relative strength of local housing markets. For instance, Liverpool has the second fastest rate of growth as prices rise quickly off a low base. The level of discounting in the city has narrowed over the past two years, but remains above average, at 4.6%.
Manchester had the lowest level of discounting (2.2%) across all cities in England and Wales. This remains on a downward trend, and it is no surprise that the city is currently recording the fastest growth in prices.
House price growth in Birmingham has moderated over the past year, while the gap between asking and achieved prices has started to plateau, standing at 2.8%. Hometrack expects a continued moderation in the rate of house price growth over the next 12 months.
Cities across southeastern England have recorded slower price growth, as affordability pressures increase. Southampton, for example, is registering annual house price growth of just 2.1%, while the level of discounting has risen from 2% to almost 4% since the third quarter (Q3) of 2017.
Prospects for H2 2018
The firm predicts that current trends will continue into H2 2018, as housing market forces continue to play out against the backdrop of rising employment levels and low mortgage rates.
The main risks that it identifies on the horizon are: the timing and scale of any increase in mortgage rates; and how the Brexit negotiations unfold in the coming months and in the run-up to March 2019.
Graham Davidson, the Managing Director of buy-to-let specialist Sequre Property Investment, comments on the latest report: "Once again, Manchester has the highest annual growth rate of 7.4% and it has now been joined at the top of the list by its near neighbour Liverpool, at 7.2%. This is certainly no surprise, considering the hive of activity that's ongoing in these great cities.
"For several years now, buy-to-let investors have turned their backs on the south to take advantage of the low prices, high yields and capital growth in the north. However, with the lack of true discounts available, investors will need to be far more selective with their investment to truly make the numbers stack up. That doesn't mean that there aren't deals to be had; you just need to know where and how to find them."
He adds: "Liverpool's growth of 7.2% is up from just over 2% this time last year – something we've been heavily predicting would happen. Deals here are flourishing, due to the demand and because the returns are incredibly healthy. For anyone considering investing in this city, now is the time to do it."
Related Posts