Housing Market Set to Weaken Further Next Year
Housing Market Set to Weaken Further Next Year
This article is an external press release originally published on the Landlord News website, which has now been migrated to the Just Landlords blog.
The housing market is set to weaken further next year, with house prices expected to slip by around 1% across the UK, according to analysis by Home.co.uk.
Nationally, house price growth will be driven down by further falls in the value of homes in the three years that have already retreated into the red during 2018: Greater London, the South East and East of England, Home believes.
The latest asking price figures compiled by Home show that, in the 12 months to December 2018, values fell in the capital by an average of 2.5%. This figure is set to be 3.5% by the end of 2019, as sentiment worsens and homebuyers play wait-and-see, while the price of London properties slides further.
The capital's tenants are also set for a torrid 2019, with a dramatic shortage of available rental homes causing rent prices to soar further. They have already climbed by an average of 6.3% in 2018, driven by scarcity. Over the past two years, the supply of rental accommodation has plunged by 34%.
House prices in the South East fell by an average of 0.8% this year, and the rate of decline is set to increase to 2% next year. The East of England's 0.6% drop in 2018 is predicted to more than double to 1.5% over the next 12 months.
Meanwhile, the South West is set to join these regions in the red. In the 12 months to December this year, prices in this region rose modestly, by an average of 0.7%. However, Home expects the South West's property market to see a price fall of 1% over the course of 2019.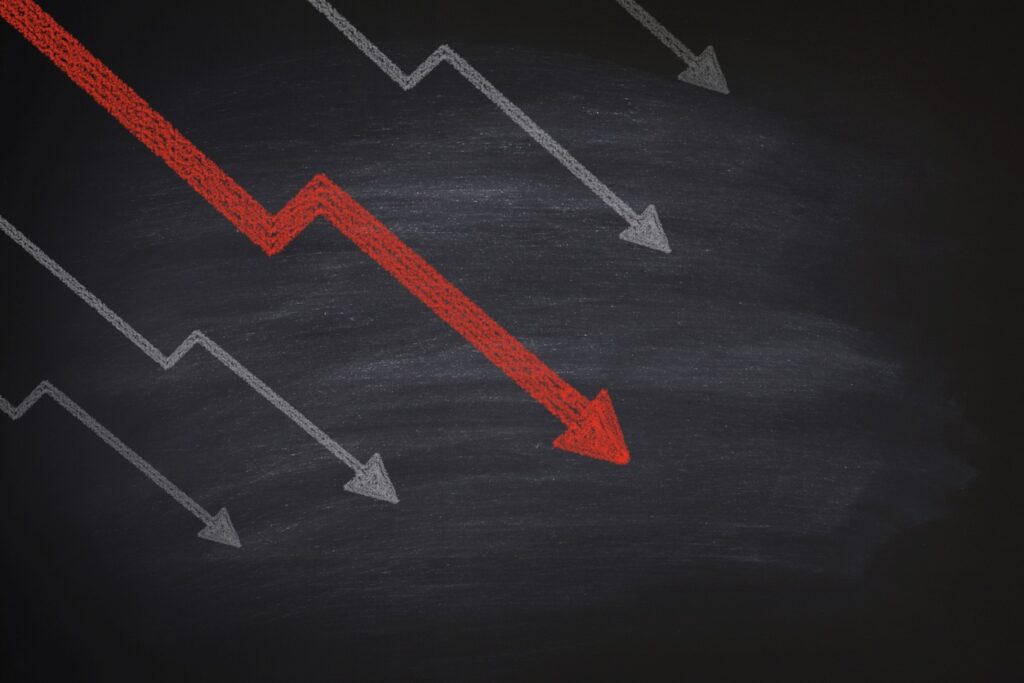 Some of 2018's most successful regional property markets are also set for a hammering in 2019.
In the West Midlands, prices have shot up by an average of 5.2% in the 12 months to December, but are set to increase by a far lower rate of just 2% next year. And the East Midlands, which saw annual price inflation of 3.6% this year, should brace itself for zero growth during 2019.
By contrast, Home anticipates only a small drop-off in house price growth in the North West and Yorkshire and the Humber. The North West saw inflation of 4.8% this year, while prices in Yorkshire and the Humber have risen by 4.7%. Both should still see growth of 4% next year.
Wales' remarkable price growth this year, of 7.4%, also looks set to continue. Five years ago, the principality's property market was stagnating, due to oversupply, while prices rocketed towards the South East. Now the boot is on the other foot, as the Welsh market tops the growth chart, with prices set to increase by another 7% next year.
However, the prospects for Scotland's property market look less favourable. While prices have risen by 2.2% during 2018, the increase next year is set to be a more modest figure, of around 1.5%.
Stagnation in the North East is also set to continue during 2019. Prices stalled this year, with just a 0.6% rise. Next year, prices are unlikely to lift much above 1%. This inactivity is a result of years of insufficient reinvestment in this former industrial powerhouse, Home reports.
Doug Shephard comments on the analysis: "Looking ahead to 2019, our trend indicators suggest that national price growth will likely be in the red by 1.0% towards the end of next year.
"We don't expect London prices to pull out of their shallow dive until 2020, and, what's more, other regions look set to slide into negativity in 2019."
He believes: "Going forward, the major challenge for estate agents will be to manage the expectations of vendors in the growing number of regions where prices are sliding. Failing that, property auctions look well placed to profit from the increasing numbers of frustrated sellers in and around London.
"Brexit is not to blame. Sure, May's mess is not helping, but the current post-boom hangover was baked into the cake when the Bank of England reduced rates to historic lows back in 2009."
Related Posts