How to get the Best Price for your Refurbishment
How to get the Best Price for your Refurbishment
This article is an external press release originally published on the Landlord News website, which has now been migrated to the Just Landlords blog.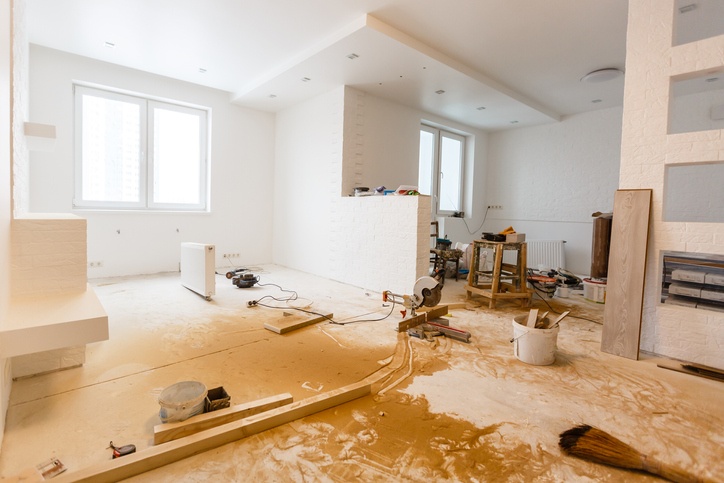 By Sonia Pash, the Founder of Temza interior design and build
Refurbishing a property is really exciting; you get the chance to design the home of your dreams and have your say throughout every step of the process. However, all this responsibility can feel a little daunting at first. Here are some tips on stress-free, cost effective refurbishments to make sure you get the most out of your investment.
Don't neglect the design stage
Often, people are so worried about buying or moving into the property and finding reliable builders that they neglect the design stage. Unfortunately, looking through glossy magazines and Pinterest, or shopping for pretty wallpaper isn't really going to cut it. Interior design involves in-depth planning, organising, testing the options and managing. It's one thing to pick pretty objects, but quite another to make the whole space and elements work, and work harmoniously.
Spend enough time planning and preparing. In an ideal world, before the building work starts, everything needs to be prepared: technical drawings, specifications, all of the key items specified and confirmed, all details confirmed by suppliers, e.g. delivery lead time, etc.
This is the ideal scenario, but, in reality, most of our clients come to us saying that they need to start the building work tomorrow. Here at Temza, (https://temza.co.uk/) we always try to be flexible: we design while the demolition process takes place, we juggle things, we do the impossible and, yes, there are compromises along the way. Although we can adapt to any situation, it's much easier for everyone involved if all the planning has been done beforehand.
The more detailed information you put together, the more accurate price you will receive, with less chance of variation in the final price.
Before requesting a quote for your building project, make sure you have:
Set of drawings
Specifications for electrics, finishes, such as wall and floor, doors and ironmongery, bathrooms, including sanitaryware and tiles, kitchen and appliances, and fitted furniture
Planning permissions, licence to alter, party wall awards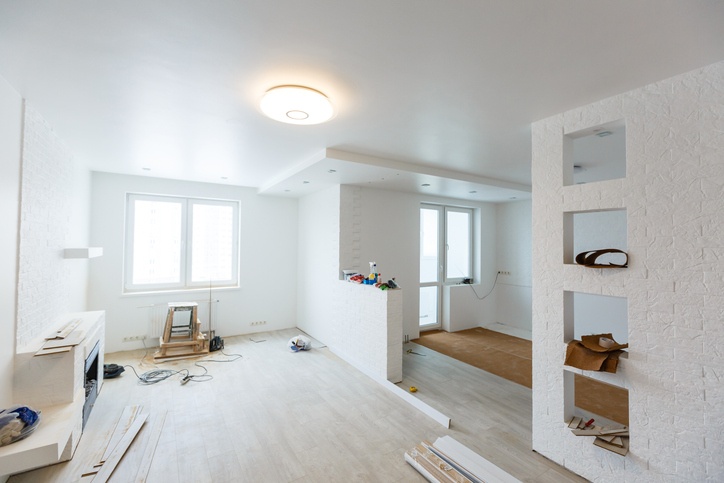 Top tips to keep control of the budget
Before construction
Be realistic about what you want to achieve! Know your budget and stay within those limits.
Try not tostart construction work on site before you have the design stage complete. You need to have all the plans locked, all planning permissions obtained and party wall awards agreed beforehand, as any delays will cost you dearly once construction starts.
It's better to spend more on preparation and analysis than being faced with nasty surprises during construction for something you didn't consider and plan for. It will always cost less to plan ahead for something than trying to come up with a last-minute solution.
Before you start on site, you need to get a CAT survey for the ground. If you find out about any sewage pipes, BT cables, etc. in the ground before you start, you can plan ahead for it.
Experienced consultants are everything. For example, a good engineer can come up with cost-effective solutions that will save you thousands.
Remember that construction never goes quite as it's planned. It's all about finding solutions instead of creating problems. Be ready to compromise.
During construction
Once construction has begun, just being organised can save you considerable time, money and stress. Here are a few tips to make sure that costs stay down while you keep on top of things:
Set your budget and keep to it. Do weekly cashflow updates to know where you are.
Make sure you meet the construction team on a regular basis, and give them prompt and clear replies to any queries.
Have a site manager who you can communicate with every day. A key saving on any construction site is labour. If the construction team is well-organised and you provide them with enough information, they will deliver on time.
Shopping around
Another way to save is by making sure you're getting the best deals for your money. Follow these tips to cut costs without scrimping on quality:
In order to get good discounts, buy materials in bulk; you will pay less if you order 100 lights instead of ten. Make sure you get comparable quotes from few trusted suppliers before you order.
If you are working on a smaller development, go to your local shop and check for job-lots. They often have 30-50% discounts on end-of-the-range products: for example, we recently saved 60% on flooring by choosing a range that was running out of stock. Go to sale yards, where they have leftover amounts for amazing prices, or wait for Christmas or any other seasonal sale to lock in those holiday deals.
Price is not the only key element; lead time is also important. You might be saving on materials, but you are losing more with your workforce standing around waiting. Make sure your suppliers can actually deliver on time and check on them regularly for updates on your orders!
Other useful tips
Never try to save money on main services: electric, plumbing, gas. The cheapest price doesn't always provide you with best solution, and it's better to pay a higher rate for an experienced professional who can do a good quality job and quickly. If you choose an inexperienced tradesperson, they will most likely take longer and you ultimately end up paying more.
Make sure you recycle and separate the different waste materials. Not only do you protect the environment, but you will also get discount from the skip provider.
Be kind to thy neighbour! They can be real lifesavers, helping you out in unexpected situations.
Related Posts