Tips on how to become a landlord and invest in a property
Tips on how to become a landlord and invest in a property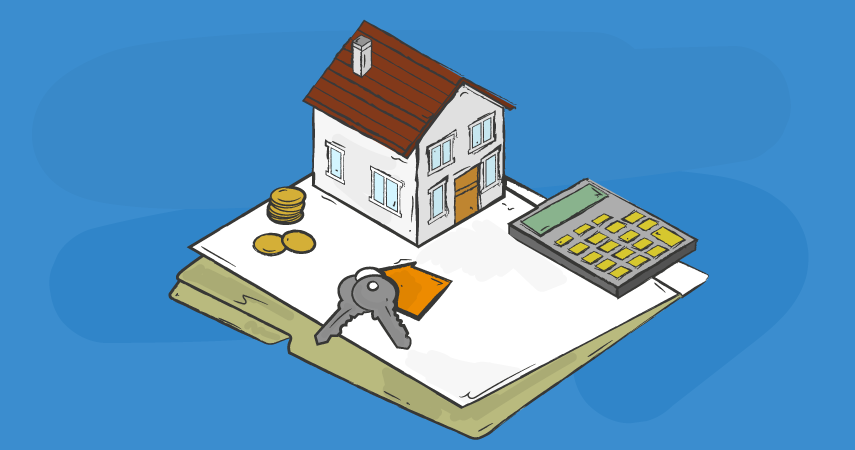 When looking at how to become a landlord, it helps to research property investment, as well as how to let a property. We've put together the following tips to help you prepare:
Investing in the right property type
When searching for a buy-to-let property, consider the age of the building as well as the size.
New-builds vs older properties
The advantage of a new build is that the layout and design will appeal to renters looking for a fresh-looking let to make their new home. This can be the case for professionals, a young couple, or a family. The garden will require little maintenance at the point of purchase, other than the possible need for turf and plants.
The process of purchasing a property that isn't tied up in a chain can also be more straightforward. For example, you won't have to worry about the seller's own purchase falling through and delaying their move.
On the other hand, it's often the case that older properties are more spacious than new builds, both internally and externally. Also, the completion process can be considerably faster for an existing property, as you won't be left waiting for construction work to be completed.
Investing in the right size property
Consider what type of tenants you intend to let to. If your plan is to become a student landlord, then you could look for somewhere with a few bedrooms. Be aware that a House in Multiple Occupation (HMO) can require a licence in the UK.
Alternatively, one-bedroom flats can be popular with individual tenants or young couples looking for their own space.
If you would like to provide rental homes for families, a well-kept garden might also be high on prospective tenants' lists.
Choose furnishings suitable for a let property
Learning how to become a landlord doesn't end with the purchase of the building – the inside is also important!
Opting for neutral colours when it comes to wallpaper and paint can help the place look bright and clean, and the same goes for furnishings.
When furnishing a property, set a budget and look for good quality items. As tempting as it is to save money by purchasing cheap furniture, you might spend more on fixing or replacing items that easily break.
Items for a fully furnished rental property
For a family home, this can include appropriately sized beds and wardrobes for the bedrooms, appliances such as a fridge-freezer, dishwasher and washing machine in the kitchen, and a sofa in the living room.
For a student property, look to campus accommodation for inspiration – every student room will have a desk and a suitable chair.
Although you may want to make your property look inviting, be careful to avoid wasting money on anything renters won't want or need. Leaving a blank canvas allows tenants to personalise it with their own decorations and make it feel like home.
Semi-furnished rental properties
Another option is to only include basics, such as important appliances. This does provide more freedom for tenants to move in with their own furniture. You will have to decide which option will be the right one for your investment.
You could even opt not to furnish it at all. This is more likely to appeal to a family who has collected their own furniture over time, as opposed to a young tenant looking for their first home.
Calculate the costs of being a property investor and a landlord
If you will be using a mortgage to fund your investment, research rent prices in your area of choice. It's important to know that you can cover your mortgage payments and have enough money left over for maintenance. Also consider building up a savings fund to anticipate gaps between tenancies.
Some mortgage providers request that rent prices come to about 125% of their monthly interest payments. Others may request it to be higher.
Look at rent prices in the same area to see what the average costs are for similar let properties. Unless you're confident that tenants will agree yours is worth more, you might struggle to find interest if you set too high a price.
For your own profit, you can also work out the potential rental yield. You can keep an eye on rental yield reports to determine what the average is for a specific location.
Consider the best way to manage the property
Looking after the property and the tenancy yourself can allow you to act quickly if there is a problem. Tenants can contact you directly with any maintenance requests, so that they can be sorted as soon as possible. This can be vital with issues that become more costly to fix the longer they are left, such as leaks.
If you don't want to manage the property yourself, letting agents offer a variety of services. There are different options an agency may provide, such as tenant reference checks, performing periodic inspections, and managing rent payments.
Protect your investment with suitable insurance
It's also important to research your property insurance options. When letting to tenants, your mortgage provider might require a suitable landlord insurance policy is also taken out. However, during periods when the let is empty, you may need to adjust the policy to unoccupied property insurance.
Another option to help protect your income is rent guarantee insurance. Such cover may help in situations when your tenants can't or won't pay the rent.
Disclaimer: The opinions and views expressed in the above article are those of the author only and are for guidance purposes only. The author disclaims any liability for reliance upon those opinions and would encourage readers to rely upon more than one source before making a decision based on the information.
Related Posts