How to prepare your buy-to-let property for colder weather
How to prepare your buy-to-let property for colder weather
This article is an external press release originally published on the Landlord News website, which has now been migrated to the Just Landlords blog.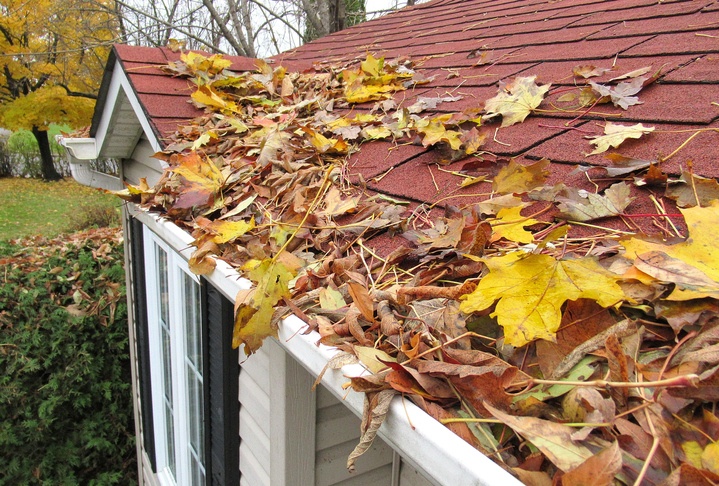 With autumn now in full-swing, ARLA Propertymark has provided information on how to prepare let properties for the change in weather conditions.
They hope to help landlords avoid too many costly repairs with the following weather-proofing tips:
Clear out the gutters
Falling leaves may look picturesque, but they can cause big problems if left untouched in your gutter. Frozen water, heavy leaves and blockages can all lead to leaks and water damage or even broken gutters, so it's important to keep them clear from any debris to minimise the risk.
Keep it breezy
When it's cold or wet outside, windows usually stay shut; however, this can lead to condensation in your property which can cause damp. You should speak to and educate your tenants on the issue and encourage them to open windows in particularly humid areas such as the kitchen and bathroom.
You can also help by ensuring extractor fans are working properly in these areas.
Bleed the radiators
If your tenants are feeling cold despite having the heating on, it could mean that the radiators need bleeding. Bleeding the radiators doesn't need to be a big job and it will make sure the pipes in your property are being heated properly when the temperature drops. The best thing to do is to speak to your tenants and explain that this will keep them warmer too!
Alternatively, if local restrictions permit it, you can go to your property and bleed the radiators yourself. Remember to speak to your tenants before visiting to make sure that they are not shielding, self-isolating and do not have any symptoms of COVID-19. It's also important to remember to socially distance and wear a mask to protect them once inside the property.
Trip Hazards
Wet and cold weather leads to slippery drives and icy steps, but this can also lead to cracks in pathways which may cause tenants to trip and fall. In order to prevent this, it's best to stay on top of any existing cracks from small to large and either get someone professional to fix them or clear the debris and fill them yourself.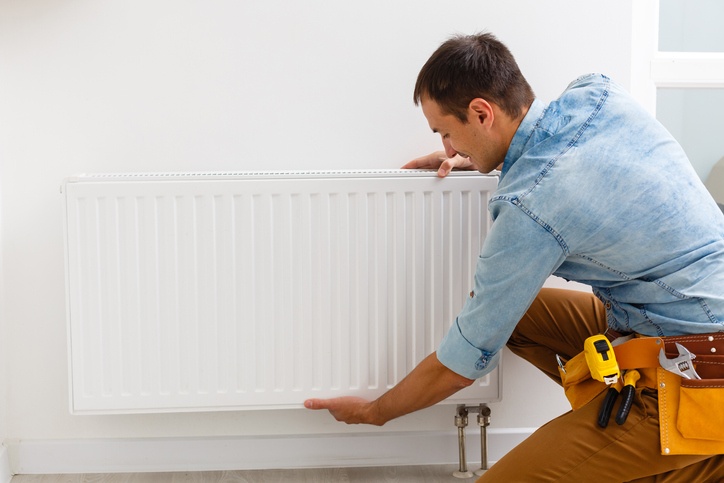 Check the boiler
It's good practice to get your boiler serviced around once a year, but with lower temperatures outside, tenants will be making the most of their heating, especially as many will be working from their homes, so it could be worth getting an extra service.
As long as your tenant is not self-isolating, they can allow a plumber into the property to check the boiler works efficiently which will keep them warm and your property in good condition.
Safety first
With long dark nights drawing in, it's worth double checking that the burglar alarm and security lights are working in your property. Tenants might not be out and about as much as expected due to social distancing restrictions, but with less natural light, a visible alarm can still be a good deterrent.
You may also want to consider chatting to your tenants to make sure they don't leave expensive items on display which could attract thieves when they are out the property.
Insurance
Even with all of these checks, things can still go wrong particularly if the weather really takes a turn, so you should ensure your current landlord insurance is up to date and check the policy gives sufficient protection for any weather-related damage particularly to your boiler and roof.
Angela Davey, President, ARLA Propertymark says: "Whether you're a first-time landlord or have let out properties before, everyone should think about how best to weather-proof their property for the colder months and living in Britain means that temperatures can drop at any time of the year.
"Taking a few simple steps and checking the essentials will help keep you free from any costly surprises and your tenants happy."
Related Posts