Increasing house prices trend of 2020 continues in the UK
Increasing house prices trend of 2020 continues in the UK
This article is an external press release originally published on the Landlord News website, which has now been migrated to the Just Landlords blog.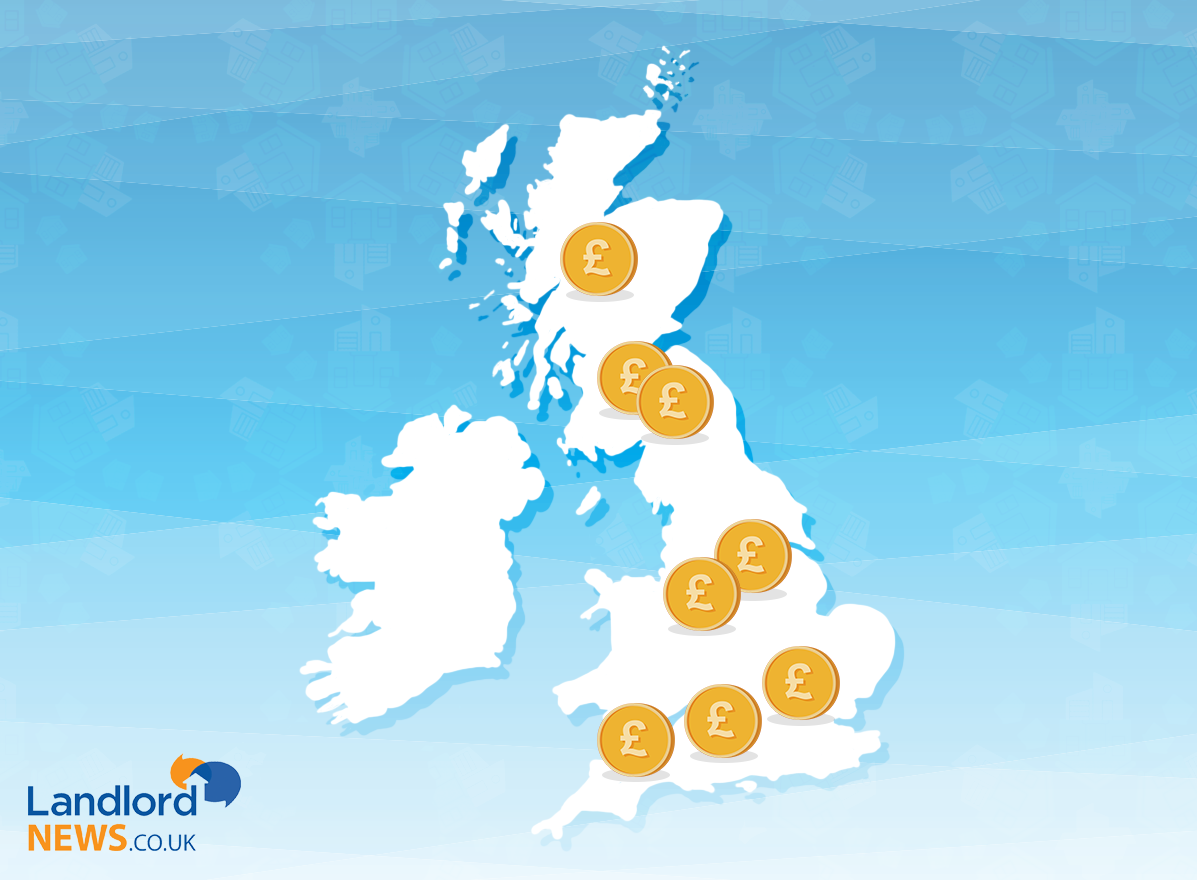 The November Halifax House Price Index report has now been released, showing the 2020 trend for increasing house prices continues.
The report highlights:
House prices in October were 0.3% than in September on a monthly basis
House prices were 4.0% higher in the months August to October than in the preceding three months of May to July
House prices were 7.5% higher in October 2020 than in the same month the previous year – the strongest growth since June 2016
Russell Galley, Managing Director of Halifax, said: "The average UK house price now tops a quarter of a million pounds (£250,457) for the first time in history, as annual house price inflation rose to 7.5% in October, its highest rate since mid-2016. Underlying the pace of recent price growth in the market is the 5.3% gain over the past four months, the strongest since 2006. However, month-on-month price growth slowed considerably, down to just 0.3% compared to 1.5% in September.
"Overall we saw a broad continuation of recent trends with the market still predominantly being driven by home-mover demand for larger houses. Since March flat prices are up by 2.0% compared to a 6.0% increase for a typical detached property. In cash terms that equates to a £2,883 increase for flats compared to a £27,371 rise for detached houses.
"This level of price inflation is underpinned by unusually high levels of demand, with latest industry figures showing home-buyer mortgage approvals at their highest level since 2007, as transaction levels continue to be supercharged by pent-up demand as a result of the spring/summer lockdown, as well as the Chancellor's waiver on stamp duty for properties up to £500,000.
"While Government support measures have undoubtedly helped to delay the expected downturn in the housing market, they will not continue indefinitely and, as we move through autumn and into winter, the macroeconomic landscape in the UK remains highly uncertain. Though the renewed lockdown is set to be less restrictive than earlier this year, it bears out that the country's struggle with COVID-19 is far from over. With a number of clear headwinds facing the housing market, we expect to see greater downward pressure on house prices as we move into 2021."
Lucy Pendleton, property expert at independent estate agents James Pendleton, comments: "Average house prices may have crashed through a quarter of a million pounds for the first time but the growth rate that got them there is frankly ridiculous.
"There seems little prospect that house prices are really rising this fast nationally, and it's a dangerous thing to be saying, unless true, because it can scare off first-time buyers, who are the lifeblood of the market.
"The huge demand that has driven the market higher has been fuelled by armies of buyers pumped up by impatience, adrenalin, frustration and relatively cheap borrowing.
"That's what will take the credit for this continuing surge in prices but we won't see figures like this for long if we're lucky. Growth like this is only ever in the interests of a tiny proportion of the population — it's not good for agents in the long run or consumers. A boom followed by a bust in the spring should be avoided at all costs but the higher prices travel, the more likely that is. However, a slowdown in monthly price growth indicates that the market has already started to level off."
Marc von Grundherr, Director of Benham and Reeves, comments: "We find ourselves in a dramatically different place to this time last year and while shorter term growth rates are starting to show signs of a seasonal slowdown, house prices continue to hit record highs.
"A second national lockdown is unlikely to have any impact on current house price trends with the market remaining open for business and buyer demand remaining strong.
"While the hopper continues to overflow with a huge number of pending transactions waiting to complete, there should remain a consistent level of house price growth to carry the market through Christmas and well into 2021."
James Forrester, Managing Director of Barrows and Forrester, comments: "While the nation continues to wobble over the economic turmoil posed by the current pandemic and a second lockdown, the UK housing market is using these headwinds of uncertainty to fill her sails as house prices continue to climb ever higher.
"Homebuyers continue to overrun the market and for many, the task of buying or selling may well have provided a welcome distraction to the daily doom and gloom of COVID and so we haven't seen the decline that many market naysayers so keenly awaited.
"With the Bank of England announcing further economic support, we should see a degree of smooth sailing as the year ends."
Read the full Halifax House Price Index report here.
Related Posts