Increasing Property Value: Where Should you Invest?
Increasing Property Value: Where Should you Invest?
This article is an external press release originally published on the Landlord News website, which has now been migrated to the Just Landlords blog.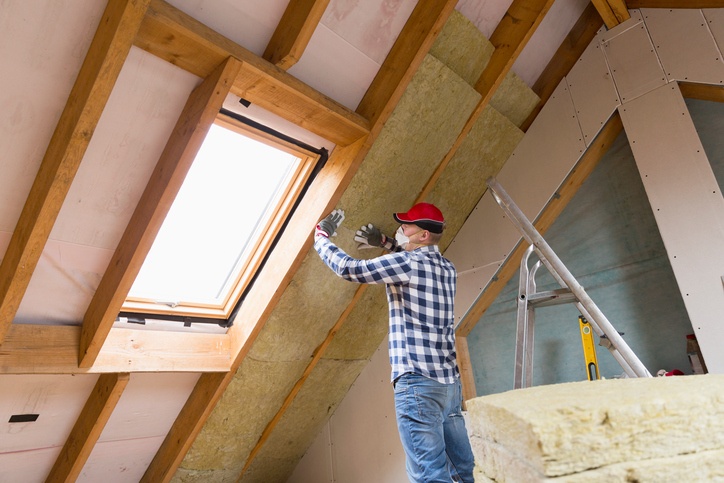 With property values across the UK beginning to shake and stir, many people are looking at what they can do to, at the least, retain and, at most, increase their own home's value. Especially landlords.
We Buy Any House has put together its top tips on how you can renovate each room of the property you own to increase its overall value.
Garage conversion
Average cost: £6,000
Potential added value: 15% 
If you aren't using your garage to store a car and find it has become a home for everything you never use, consider converting it into a living space. This added room is a real turn-on for potential buyers and renters, allowing them more room to create their own space.
Firstly, you need to check if your specific garage is suitable for such a conversion and whether you need planning permission or not. To find out whether the garage of your property can be tailored, use your local council's building control service or contact an independent inspector. They'll visit throughout the project to ensure that all areas of construction are compliant with current law and regulations.
Loft conversion
Average cost: £20,000+
Potential added value: 15%
As with your garage, your loft can quickly become a space for keeping hold of junk you don't need. Want to improve property value? Consider investing in a loft conversion. Sure, they're costly upfront, but they can transform a property's value and help it become a much more attractive proposition to renters.
The cost of a loft conversion can vary dependent on the size of your loft and what it is you want doing with it. You can choose a roof light conversion, mansard conversions and more. Take time to do some research on the benefits of each and consider carefully what you can afford.
A driveway
Average cost: £5,000
Potential added value: 10%
In many cities and suburban areas, parking is as at a premium, so many renters and buyers look for properties with parking space included. If your front garden is large enough, consider paving it over to make adequate parking space.
What's more, a driveway will mean less maintenance for yourself or your tenants than a garden would. Remember, you may need planning permission before paving over your front yard, so speak with your council first.
Garden appeal
Average cost: £100+ 
Potential added value: 5% 
If you have a city property with a garden, make the most of it. It's a rare find and a well curated back yard that requires little maintenance is going to be a huge pull for renters. You don't have to spend the earth here, either. A lawnmower, border plants and a seating area can transform an unkempt garden into the properties very own Eden.
Open-plan living room
Average cost: Free-£300
Potential added value: 3%+
If you're DIY savvy, look to knock the wall seperating your kitchen and bathroom down. You may need to call in a professional if the wall is load bearing. If it is and you take a sledge hammer to it, it could spell disaster.
Open-plan spaces are becoming more and more popular for renters and can help make a space feel much larger than it really is. A small job that can make a big difference.
A tidy up
Average cost: £50-200 
Potential added value: 3%+
If you have owned the property for a number of years and had various tenants live within, day-to-day wear and tear is to be expected. But this daily use can quickly bring down a property's overall value. We'd recommend carefully going over each room and assessing as if you were the buyer/renter yourself.
Consider a new lick of paint where required. Replace any furnishings that have had their day. Are all appliances working as they should be? Once freshened up, a property can look like a new home and, as a result, see a great increase in value.
Related Posts