Inventory Clerks Subject to Abuse when Parties Do Not Agree
Inventory Clerks Subject to Abuse when Parties Do Not Agree
This article is an external press release originally published on the Landlord News website, which has now been migrated to the Just Landlords blog.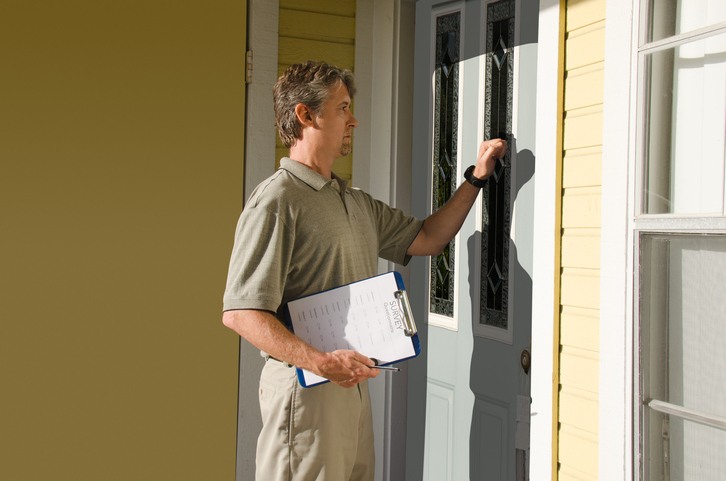 Independent inventory clerks can be subject to abuse when parties within the lettings sector do not agree, according to a statement by the Association of Independent Inventory Clerks (AIIC).
The organisation reminds letting agents, landlords and tenants that one of the reasons that it engages its members is because it is independent.
Danny Zane, the Chairman of the AIIC, says: "As an association, we like to know what drives our members.
"Time and again, our members tell us that they are proud of having no direct links to the landlord, agent or tenant, because this allows them to carry out their job in the manner that is professional, impartial and fair."
Members of the AIIC are experts in their field and know their market well. They understand that the majority of landlords are not professional landlords and use their portfolios as their pension pot, that tenants' financial situation or personal circumstances may change, and, equally, that letting agents must make a living.
"On occasions, our members are put under pressure by one of the parties to make changes to their report, and receive verbal abuse or threats of no payment if the changes the party requests are not made," Zane says. "Most of our members are self-employed and are well aware that their own name is at stake if they are found to be at fault."
He explains: "As the chair of the AIIC, I would like to remind landlords, tenants and agents that they normally have seven days to bring any omission or inaccuracy to the attention of the clerk. If there is a disagreement as to why the clerk has reported damage, fair tear and wear etc., they should get in touch with the clerk in writing and ask for clarifications. Our members are independent and unbiased, but are always willing to listen."
The AIIC insists that it is important for the parties involved to be present at check-ins and check-outs wherever possible, let the clerk do their job, then ask the clerk all of the questions that they feel they need to, to understand the what, why, who and when.
"Our members are happy to go the extra mile and spend time talking to the parties if it can help reduce, and even remove, the chance of a dispute," Zane adds.
"The AIIC understands that, sometimes, people view things differently, and has put in place a formal complaint and redress scheme in the event the dialogue between a member clerk and one of the parties breaks down. In general, the parties involved acknowledge that the unbiased and independent inventory report produced by our members has helped them start and end the tenancy on the right foot."
If you decide to compile your own inventory, we have a comprehensive guide that will help you provide a professional, thorough document: https://www.landlordnews.co.uk/guides/a-landlords-guide-to-inventories-and-avoiding-disputes/
Related Posts