Is build to rent now the dominant force in London's new build sector?
Home » Uncategorised » Is build to rent now the dominant force in London's new build sector?
Is build to rent now the dominant force in London's new build sector?
This article is an external press release originally published on the Landlord News website, which has now been migrated to the Just Landlords blog.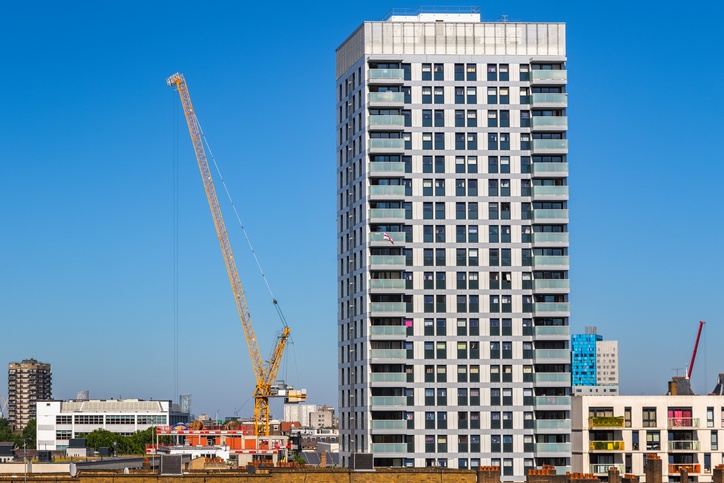 Build to rent specialist Ascend Properties has seen an increase in build to rent properties being completed in London during the past year.
In Q1 2020, there were 1,600 completions, while in Q1 2021, there were 1,809 completions, a rise of 13%.
Comparing the success of London build to rent during the pandemic with the success of the wider new-build sector during the same time period, Ascend has found the data suggests Build to Rent is becoming the go-to choice for developers in the capital.
It states that while in London new build completions as a whole fell by -10% during the pandemic, the number of build to rent completions rose by almost 60%.
Ged McPartlin, Managing Director of Ascend Properties, comments: "This data shows, without question, that build to rent is now the premier choice for London developers. While the pandemic has brought about a marginal decline in build to rent completions at a national level, the sector has gone from strength to strength within the capital and now accounts for a far greater proportion of all new build completions.
"This is hardly surprising as build to rent lends itself perfectly to the mixed-use development schemes that are fast becoming a key focus for London developers and local authorities, who are looking to revive demand in urban areas that have suffered since people stopped commuting into work.
"It's often the case that unexpected global events turn long-term visions into immediate actions – this is the case with COVID and build to rent. Build to rent was always destined to dominate the long-term vision of developers and residents alike, but the pandemic has now expedited that process of evolution."
Latest quarterly build to rent completions
Location
2020 – Q1
2020 – Q4
2021 – Q1
Quarterly Change
Annual Change
London
1,600
1,629
1,809
11.0%
13.1%
Regions
2,022
1,826
1,447
-20.8%
-28.4%
UK
3,622
3,455
3,256
-5.8%
-10.1%
Data sourced from BPF.org.uk
Note: The below data on pandemic build to rent completions (Table 1) includes the latest sector data for Q1 2021 (above). Therefore, the pandemic timeline includes five quarters of completion data and (Q1 2020 to Q1 2021), and compares to the previous five quarters (Q4 2018 to Q4 2019).
Table 2 shows how these completions compare to new build transactions. However, as the latest available data for new build transactions is Q4 2020, the timeline reflects this with a year on year look to give an accurate comparison. Q1 2021 build to rent completions have not been included, which is why the totals differ from those in Table 1.
Table 1 shows the change in build to rent completions since the pandemic compared to the same time period previous
Location
Before pandemic
Since pandemic
Difference
Difference %
London
5,767
7,371
1,604
27.8%
Regions
10,288
6,896
-3,392
-33.0%
UK
16,055
14,267
-1,788
-11.1%
Time Period
(2018 Q4 to 2019 Q4)
(2020 Q1 to 2021 Q1)
Data sourced from BPF.org.uk
Table 2 shows the change in build to rent completions since the pandemic compared to the same time period previous
Sector
Before pandemic
Since pandemic
Difference
London New Build Completions
21,280
19,110
-2,170
London Build to Rent Completions
3,528
5,562
2,034
Time Period
(2019 Q1 to 2019 Q4)
(2020 Q1 to 2020 Q4)
Data sourced from BPF.org.uk (BTR) and Gov.uk (New Build)
Related Posts