Landlord Gains from Best Mortgage Rates Could be Wiped Out by Product Fees
Home » Uncategorised » Landlord Gains from Best Mortgage Rates Could be Wiped Out by Product Fees
Landlord Gains from Best Mortgage Rates Could be Wiped Out by Product Fees
This article is an external press release originally published on the Landlord News website, which has now been migrated to the Just Landlords blog.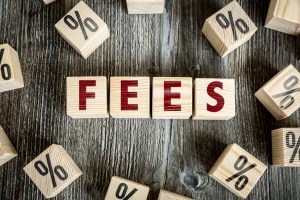 Landlord gains from shopping around for keenly priced buy-to-let mortgage rates could be wiped out by hefty product fees, according to the latest Mortgage Tracker from online broker Property Master.
The Mortgage Tracker report has been compiled every month since January this year, but this is the first time that Property Master has assessed average product fees.
The research found that these could range from a one-off charge of £621, up to £1,212.
According to the Mortgage Tracker, the average product fee on a two-year fixed rate buy-to-let mortgage for a typical amount of £150,000, with a 75% loan-to-value ratio (LTV) was £621. This rose to £1,065 on an LTV of 50%.
The average product fee for a five-year fixed rate deal for the same amount, at 75% LTV, was £745, jumping to £1,212 at 50% LTV.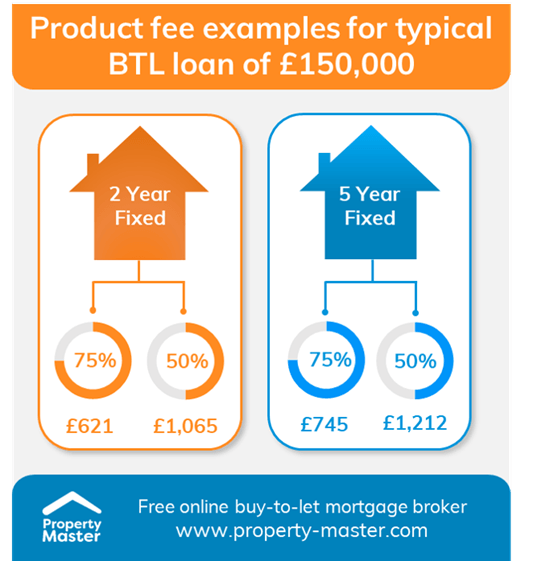 Property Master's Mortgage Tracker follows a range of buy-to-let mortgages for an interest-only loan of £150,000. Deals from 18 of some of the biggest lenders in the buy-to-let market, including Barclays, BM Solutions, RBS, The Mortgage Works, Godiva, and Precise, were tracked.
Figures for this month's Mortgage Tracker were calculated on deals available on 1st December 2018.
Angus Stewart, the Chief Executive of Property Master, says: "Understandably, landlords will be attracted to the headline rates lenders quote, but it is important also to factor in additional costs, in particular, product fees. Landlords may also find other fees going under other names, such as an application fee, or a booking fee, or an account fee. When shopping around, landlords need to make sure they have the full facts and the total cost in front of them.
"With further rate rises on the horizon, coupled with a range of increased regulator and tax costs, landlords are becoming more aware than ever of the need to watch their finances. There are certainly good deals out there, but make sure you know all the costs involved before signing a new finance deal."
Landlords, have you been caught out by product fees?
Related Posts