Preparing your property for winter and keeping your tenants safe
Preparing your property for winter and keeping your tenants safe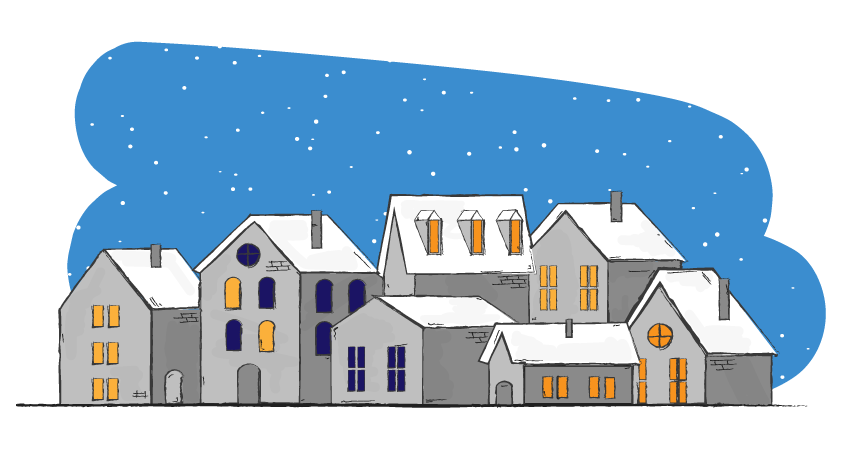 During the winter, there can be a number of seasonal issues to be aware of. Consider what you might need to do to keep your tenants safe and your property looked after. Preparing your property for winter might help to reduce costs and the likelihood of needing to claim on your landlord insurance.
Perform a property inspection
Inspecting your property at the beginning of winter will allow you to fix any issues that might be more costly to fix later if left to worsen.
At the time of year when animals are looking for somewhere warm to wait for spring, you don't want to leave an opportunity for nests. Check that basements and attics/lofts are tidy, as well as for any damage to the roof and walls that could allow creatures to get in.
You can also make sure that the heating throughout the property is in working order. You may want to check whether the radiators need bleeding.
Guttering should be cleared of any build-up of leaves and dirt, as this might cause a blockage if it rains heavily.
You might also want to perform an inspection whenever it does rain heavily or snow, on top of periodic inspections.
Prepare for potential property problems
We never know what the UK weather is going to throw at us, so it can help to be prepared!
What would you do if your property flooded or was damaged in a way that meant your tenants had to move out whilst repairs are done? Take a look at your current landlord insurance policy to see what covers it provides. Anything from protection against flooding to falling trees could make all the difference. Does it also provide any financial assistance for loss of rent and paying for alternative tenant accommodation?
You could also talk to your tenants about how they can protect themselves. Keeping first aid kits, bottled water, and ready-to-eat food might make all the difference in an emergency.
Swap contact details to stay in touch
As well as preparing your property for winter, it's also important to look after your tenants. Landlords, letting agents and tenants need to have up-to-date contact details for each other. Whether you're a landlord or agent booking an inspection or a tenant with a maintenance request, a wrong number or bounced email is frustrating.
You shouldn't contact your tenants unnecessarily, as they might see it as harassment. But other tenants might not contact you even when there's a problem, as they don't want to bother you. Occasionally checking in could make all the difference.
You could let them know that you'll send a text or email once a month to see if anything in the property needs attention. This could help reassure new tenants that you're a reliable landlord. It will also help you to keep updated with any potential maintenance issues without having to wait for the next inspection.
Disclaimer: The opinions and views expressed in the above article are those of the author only and are for guidance purposes only. The author disclaims any liability for reliance upon those opinions and would encourage readers to rely upon more than one source before making a decision based on the information.
Related Posts