Landlord Licensing Schemes are on the Rise in the UK
Landlord Licensing Schemes are on the Rise in the UK
This article is an external press release originally published on the Landlord News website, which has now been migrated to the Just Landlords blog.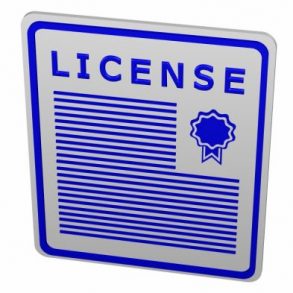 By Marc Trup, the Founder and CEO of Arthur Online
An increasing number of councils are launching licensing schemes in order to improve standards in the private rented sector.
The private rented sector has faced rapid growth over the last ten years and is now an integral part of the UK's housing market, with 4.9m households in England alone. In 2018, a new property licensing scheme is introduced, on average, every eight days in the UK. Housing is increasingly becoming a political issue, and the constant scrutiny by the press on the transition from homeownership to renting means that the Government is under pressure to ensure that rental standards are raised.
The primary lever that councils are using to fulfil this is property licensing: requiring landlords to meet certain conditions in order to be able to legally rent out certain properties. While mandatory property licensing covers the length and breadth of the country, councils have discretion to implement supplementary additional and selective schemes to further regulate property standards within their boroughs. Schemes covering more than the threshold of 20% of a council district must go to central Government for approval, which has proven difficult for councils to attain.
The schemes are intended to deliver improved standards and safety in the private rented sector for areas suffering serious problems. These schemes have been introduced by local authorities primarily as an attempt to combat criminal or rogue landlords. The license compels landlords to partner with their local authority, enabling the council to check whether the landlord meets minimum standards.
Licensing schemes can be split into three main categories as of the Housing Act 2004:
If you are letting out a large House in Multiple Occupation (HMO), you are likely to need a license to do so. Formerly, properties over three stories high that were occupied by five or more unrelated tenants needed a license. But, from April 2018, the scope of mandatory licensing has been extended to include properties with shared bathroom facilities.
HMOs are a crucial part of this sector. They are often providers of accommodation for people who require more affordable housing. While commonly associated with students, HMOs are increasingly gaining popularity with young professionals and migrant workers.
From 1st October 2018, the HMO licensing regulations are being tightened, with smaller properties set to need licenses. According to the Residential Landlords Association (RLA), these changes could result in 177,000 more homes needing licenses.
The upcoming changes to HMO licensing will mean that minimum room sizes will be introduced; these can be checked with local authorities, who can increase the limits if they wish. HMOs which are less than three stories will also need to be licensed, including flats in converted buildings and those situated above and below shops.
Additional licensing schemes also apply to landlords letting out HMOs. The 2004 Housing Act allows local authorities to apply tougher rules in their area if they believe HMOs aren't being properly managed or that mandatory licensing doesn't go far enough.
This can apply to all landlords in an area. Your local council will make you undergo checks to prove you are fit to obtain a license, and you will need to agree to abide by various regulations around property management and tenant safety. Some councils will also require you to sign up to a charter.
Some properties are exempt from selective licensing, including:
Properties licensed as HMOs under the mandatory scheme
Properties let by local authorities or housing associations
Holiday lets
Commercial properties
Properties subject to a management order
HMO-related licensing breaches can result in fines from £5,000 up to £20,000. For selective schemes, your council will set its own penalties, up to a maximum of £30,000 per offence. Over the last year, across the ten London boroughs that have published data, landlords had been fined nearly £1.5m for not following new property licensing procedures. In addition to these fines, agents are threatened with severe reputational damage, for instance, Sadiq Khan's rogue landlord database names and shames those who break the law in London.
If you are a landlord in London, you can use the London Property Licensing website to find out whether you are in an area covered by a scheme. As there is no countrywide list of schemes, checking with the local council is the safest strategy.
Marc Trup is the Founder and CEO of Arthur Online
Marc fell into the property sector after selling his first business in 1998 to BUPA healthcare. Focusing on residential property, he built up a portfolio in and around the London area, starting off with a small block of flats.  Over the following 15 years Marc grew his portfolio to manage over 85 properties.  He wanted a system that allowed him to manage the portfolio from his iPhone, while drinking his espresso at the local coffee shop. Having searched online to find an app to help him do just that, he realised that it simply didn't exist.  So, he founded Arthur Online to make not only his life easier but that of other property managers. Arthur Online is a cloud-based platform that enables property managers to respond instantly and solve problems fast – be it with tenants, contractors, property owners or letting agents.
Related Posts