Landlords, Start Thinking about Draught-Proofing your Property Now
Home » Uncategorised » Landlords, Start Thinking about Draught-Proofing your Property Now
Landlords, Start Thinking about Draught-Proofing your Property Now
This article is an external press release originally published on the Landlord News website, which has now been migrated to the Just Landlords blog.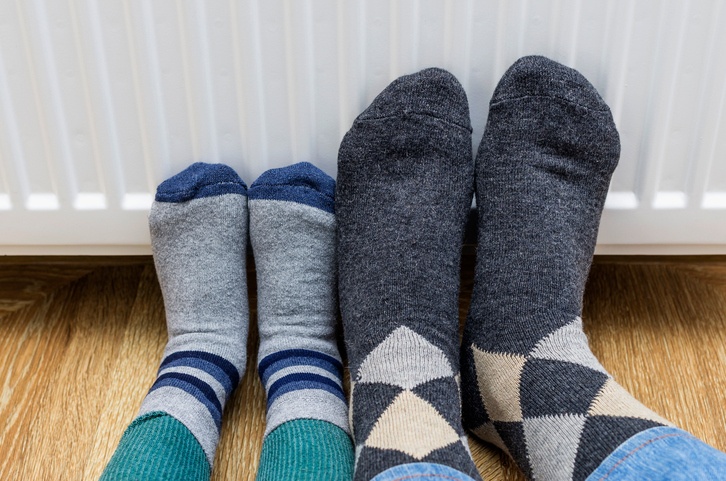 While many of us will still be clutching onto the remnants of summer, landlords should be looking ahead to draught-proofing in the colder months, which can greatly improve the efficiency of your rental properties.
Before the low temperatures of the autumn and winter seasons really set in, landlords should take this opportunity to conduct a periodic inspection of their properties, to highlight any issues that may arise during the cooler months.
During this visit, you should check the insulation of your property and schedule in a time to complete any draught-proofing work that may be required before winter.
MEES
Of course, if there are any major issues, these should have been addressed before the introduction of the Government's new Minimum Energy Efficiency Standards (MEES) in April. These changes made it illegal for landlords to grant new leases – even to existing tenants – on properties with an Energy Performance Certificate (EPC) rating below an E.
If you're yet to look at the overall efficiency of your property in conjunction with the MEES, then boiler expert Help-Link has some advice on getting an EPC and increasing your rating: https://www.help-link.co.uk/advice-centre/minimum-energy-efficiency-standards/
Draught-proofing 
Nevertheless, even if your EPC rating is an E or higher, there are still steps that you can take to ensure that your property is adequately insulted when the cold weather hits. This will help to keep your tenants' bills down over winter and make your property a cosy home for them to live in, which may even make them more likely to stay for the long-term. It also shows them that you're a responsible landlord, who cares about their comfort in your property.
Upon visiting the property, if you notice any areas that need draught-proofing, make a note in your inspection report and schedule in a time to put these measures in place before the cooler seasons arrive.
The following, simple steps could make a huge difference:
Exclude draughts – Estimations claim that £30 per year could be saved by draught-proofing windows and doors, so fit draught excluders around all exterior doors and interior doors where necessary. You could also consider installing a brush trim to combat larger gaps and letterboxes. Putty, sealer and sealant strips can be used to block cracks and crevices in window frames.
Invest in soft furnishings and carpet – This may wait until you have a break in tenancies, but investing in easy to install, thermal curtains and blinds will keep in the warm air and reduce draughts. Fitting carpeting with adequate underlay can also help to prevent heat escaping through the floor.
Seal any gaps – Look for gaps between skirting boards, around radiator pipes and between floorboards, before filling them to increase insulation. For this, you can use a silicone sealer.
Insulate the boiler – Ensuring that heat does not escape from the boiler will drastically increase its efficiency; padded jackets can reduce heating loss by up to 75%. Lagging the hot water tank and any visible pipes between the tank and boiler could save around £45 per year.
Help the radiators – You can't tell your tenants how to live, but you can advise them that removing any surrounding furniture from radiators will allow the hot air to flow around the room. You may also wish to place foil behind the radiators to reflect heat back into the room if your tenants complain about the home being cold in winter.
Although winter may seem like a long way off, arranging a periodic inspection, compiling a report and scheduling in maintenance can be time-consuming. With this in mind, start the process of draught-proofing sooner rather than later, in order to be as prepared as possible for the cold weather.
Related Posts