Almost 90% of Landlords would be Happier Letting Direct to Tenants
Home » Uncategorised » Almost 90% of Landlords would be Happier Letting Direct to Tenants
Almost 90% of Landlords would be Happier Letting Direct to Tenants
This article is an external press release originally published on the Landlord News website, which has now been migrated to the Just Landlords blog.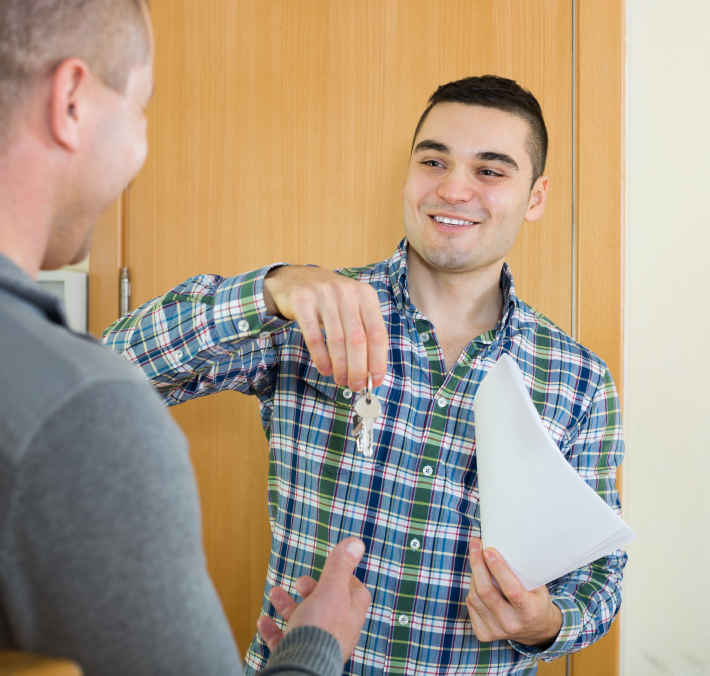 Almost nine out of ten (87%) landlords said that they would be happier letting their properties direct to tenants, rather than via a traditional letting agent, according to a new survey by online lettings platform HomeRenter.
The research comes following a study by the National Landlords Association (NLA), which found that, last year, the number of landlords using a letting agent to manage their properties rose to around 61%.
Indeed, HomeRenter's survey shows that nearly nine out of ten landlords (88%) reported being happy with letting their properties. But frustrations included high fees and poor service provided by letting agencies (52%), bad tenants (50%), managing repairs and maintenance (42%), new tax rules and regulations (37%), and general admin headaches (33%).
The draft Tenants' Fees Bill will see letting agents banned from charging upfront fees to tenants, but some expect the quality of service from agents to go down with their profits. The prospect of landlords self-managing their properties as a result and avoiding paying higher rates to agents appears a more attractive prospect and could benefit tenants.
James Kent, a landlord from Surrey, comments on his experiences of using online lettings platforms to self-manage his own properties: "I initially went through the lettings team of the nearest high street agent before being introduced to an online renting platform. My partner and I felt the high street fees weren't aligned to the service on offer, especially as we were prepared to go down more of a do-it-yourself approach to managing our properties.
"The main benefit of using an online renting platform is cost saving. There are other benefits too, such as streamlining the admin and getting a better idea of exactly who is renting your property from you. It's important to meet tenants in person to round out the referencing process and to establish a rapport, which helps ensure a successful tenancy."
In contrast, less than half (45%) of tenants reported being happy renting. Apart from the cost of renting their properties, the survey by HomeRenter found that the top gripes making people feel most unhappy about renting are: unreasonable letting fees (42%), having to chase for repairs and maintenance (41%), paying security deposits (36%), and the poor service experienced from letting agents (33%). Seven in ten (70%) tenants said that they would prefer to rent directly from a landlord.
Catherine Connolly, a tenant from southwest London, explains: "For me, the biggest advantage of using an online renting platform has been not having to pay anything extra when I moved in. Speaking directly with my landlord to organise the lease took less than a week. Dealing directly with a landlord has saved me time, money and hassle. When I have dealt with estate agents in the past, I often found I had to wait for a couple of days to hear back."
When looking at how to improve transparency and accountability in the rental market, both tenants (81%) and landlords (88%) expressed a desire to be able to rate and review their counterpart on a TripAdvisor-style platform.
Will Handley, the CEO of HomeRenter, says: "There is a clear dissatisfaction from both landlords and tenants towards traditional estate agents. The majority from both groups feel the service provided is not up to scratch, and would rather cut out the middle man and connect privately with their landlord.
"HomeRenter's mission is to deliver a fairer, happy renting experience for both parties. Connecting private landlords and tenants via an online platform removes the need for a conventional agent. Saving both parties time, money and hassle."
Related Posts