Landlords, Support Carbon Monoxide Awareness Month
Landlords, Support Carbon Monoxide Awareness Month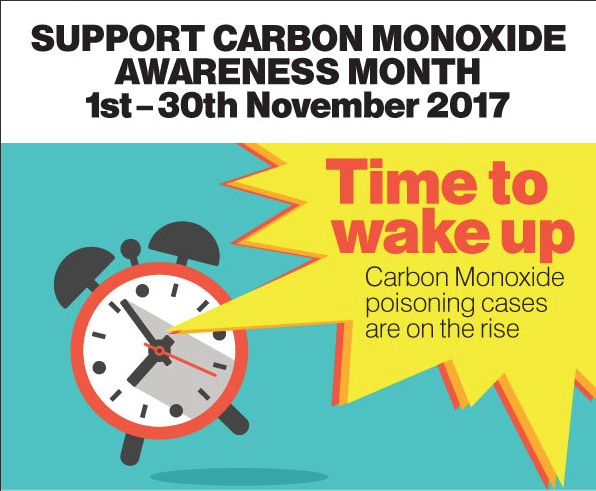 November is Carbon Monoxide Awareness Month, so we're calling on all landlords to get involved and show your support.
From 1st-30th November, you can join in Carbon Monoxide Awareness Month to help other landlords, letting agents and tenants learn more about the dangers of carbon monoxide. It is also a good time to ensure that you're sticking to the laws around carbon monoxide detectors.
Landlords must install a carbon monoxide alarm in all rooms of their rental properties that have solid fuel burning appliances, such as an open fire.
Carbon monoxide poisoning is often called the silent killer, as it is odourless, colourless, tasteless and, in high concentrations, can be fatal in a matter of minutes.
Appliances fuelled with gas, oil, kerosene, coal, peat or wood may produce carbon monoxide. If such appliances are not installed, maintained and used properly, carbon monoxide may accumulate to dangerous and even deadly levels in homes, cars or poorly ventilated areas.
The best way that you can protect yourself and your tenants is to ensure that all solid fuel burning appliances are checked and serviced annually by a registered engineer. Chimneys and flues should also be inspected annually and swept, if required, by a registered technician.
Making sure that all rooms in your rental property that have such appliances have working carbon monoxide alarms is your responsibility as a landlord, so conduct a check on your properties if you are unsure as to whether you've complied with your legal duties.
This Carbon Monoxide Awareness Month, don't just keep yourself up to date with your obligations – always check that your letting agent has complied with the law surrounding carbon monoxide alarms if they fully manage your properties, and remind your tenants that it is their responsibility to check that the alarms are working throughout the tenancy.
Sticking to your own duties concerning carbon monoxide isn't enough – it's time to take action and to ensure that all those associated with your properties understand their responsibilities. This Carbon Monoxide Awareness Month, spread the message!
Related Posts