Landmark Review Slams Successive Governments for Policies on Private Renting
Home » Uncategorised » Landmark Review Slams Successive Governments for Policies on Private Renting
Landmark Review Slams Successive Governments for Policies on Private Renting
This article is an external press release originally published on the Landlord News website, which has now been migrated to the Just Landlords blog.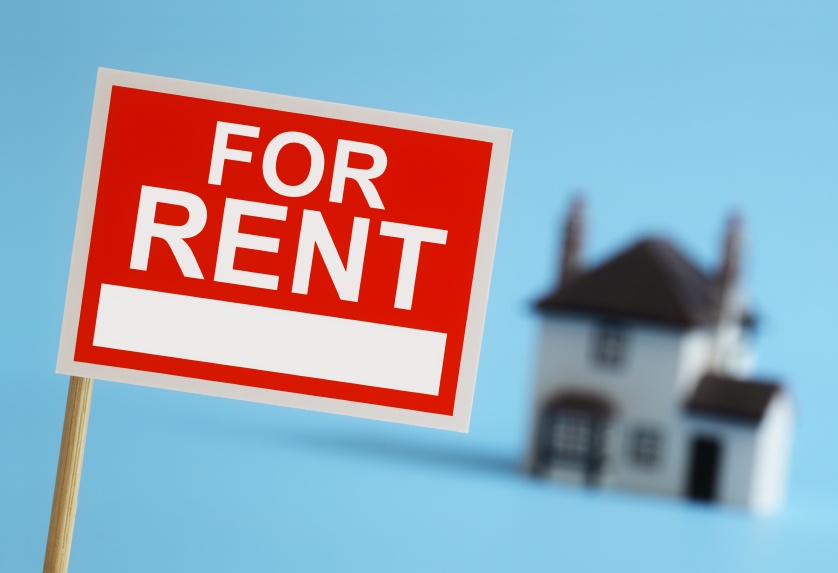 A landmark review of the private rental sector in England has slammed successive governments for poor policymaking and a lack of strategy that is failing millions of private tenants.
Released today, The Evolving Private Rented Sector: it's Contribution and Potential, which was conducted by academics at the University of York and funded by independent charity the Nationwide Foundation, is a detailed, independent analysis of who lives in private rental housing, how their needs are being met and the impact of policy interventions over the last ten years.
It comes a decade after Dr. Julie Rugg and David Rhodes published their original review of the private rental sector – the first to look in detail at how it functioned.
The main findings in today's report include:
Current regulations in the sector are "confused and contradictory" and "failing at multiple levels". Opportunities for linkage and simplification are being missed, with landlords and tenants unsure of their rights and responsibilities.
Poor conditions are a problem at both ends of the market – one in five homes let at the top 20% of rent are non-decent, in addition to one in three at the bottom 20%. Conditions get worse the longer tenants are in their properties, indicating that poor property management, rather than old housing stock, is the root cause.
Changes to welfare reform are creating a "slum tenure" at the bottom end of the market, as more tenants are unable to afford to meet their current rent levels or find accommodation without the help of statutory or third sector agencies.
Policy interventions, such as build to rent, are increasingly focused on helping higher and middle-income tenants priced out of ownership, with little or no help for those on low incomes.
The review concludes that no government has been clear on the function of renting within the housing market and, as a result, interventions have been piecemeal and poorly targeted.
Dr. Rugg, the Co-Author of the report and Senior Research Fellow at the University of York's Centre for Housing Policy, says: "Since our first review was published, declining homeownership and a shortage of social rented homes have led to a surge in the number of people privately renting – particularly families with young children.
"Unfortunately, in its current form, the private rental market isn't providing a suitable alternative and, in the absence of an overarching vision from any government, we've seen reams of policies and regulations which are not joined up or thought through."
She insists: "We need to see a fundamental rethink of the role that private renting plays in our housing market and a comprehensive strategy to ensure it meets the needs of every renter."
Leigh Pearce, the Chief Executive of the Nationwide Foundation, also comments: "The private rented sector too often fails to provide decent and affordable homes, particularly for those on low incomes. It's time for the Government to end piecemeal policymaking and, instead, to develop a strategy for the private rented sector that makes it clear what role the sector plays in the wider housing market. We hope this review will be the start of a cross-party and cross-stakeholder conversation."
The review calls for the introduction of a landlord and letting agent register, and suggests a new property MOT as a way to bring together and simplify existing regulation, and help to drive up standards in rental homes.
The property MOT would operate in a similar way to that for cars; all properties let for residential purposes would be required to undergo an annual standardised inspection. It would bring together current requirements, such as gas safety certificates and energy efficiency reports, but also include a new assessment according to a basic minimum standard.
Independent inspectors would conduct the MOT test, which would be a tax-deductible business expense for landlords.
Rugg explains the need for this type of inspection: "There is currently no minimum standard that properties have to meet before they are let. Over a million renters are putting up with damp, disrepair and sometimes life-threatening hazards. A property MOT would give people confidence before they sign a tenancy that the property is fit for purpose, and that standards won't lapse in the future, while for landlords, it offers greater clarity and protection against prosecution. This proposal is just one way in which existing legislation can be simplified to make the sector work better for everyone."
Dan Wilson Craw, the Director of tenant lobby group Generation Rent, reacts to the new report: "It is far too easy for unscrupulous landlords to collect rent on properties that fail decency standards. Problems such as mould and excess cold can damage tenants' physical health, while their mental health suffers from the anxiety and stress of dealing with it or trying to move out.
"Renters have various rights to protect them from poor practice, including the ability to claim back rent from a negligent landlord. But the Government should aim to spare renters the stress of both living in squalor and seeking legal redress in the first place, by requiring landlords to certify their properties as safe before letting them.
"Even with safe homes, however, tenants still face instability as long as landlords can evict without giving a reason, which also discourages them from reporting any disrepair that occurs after independent inspections. Reforming tenancies to give renters greater security is essential to make the rental market a decent place to live."
David Smith, the Policy Director of the Residential Landlords Association (RLA), also comments: "We welcome today's report, which the RLA contributed to.
"Whilst the Government's own data shows that 84% of private tenants are satisfied with their accommodation, no one should have to face living in sub-standard accommodation.
"With RLA research showing that there are well over 140 Acts of Parliament regulating the sector, the problem is with the enforcement of these laws. Research by the RLA's research exchange, PEARL, has found that less than half of councils have a policy on the use of civil penalties against private landlords.
"We are calling on councils to provide the political leadership needed to use the extensive powers they have to find and root out the minority of landlords who are criminals and have no place in the market.
"We agree with concerns about the complexity of the legislation surrounding the market. Tenants, landlords and local authorities all need to clearly understand their roles, responsibilities and the powers available to tackle poor housing. For many, this has become difficult to achieve.
"A root and branch review of all regulations affecting the sector needs to be carried out to understand if they are achieving what was originally intended. There is no point passing new laws and regulations if the existing ones are not being enforced properly."
Related Posts