Liverpool is Setting an Example for other UK Cities
Liverpool is Setting an Example for other UK Cities
This article is an external press release originally published on the Landlord News website, which has now been migrated to the Just Landlords blog.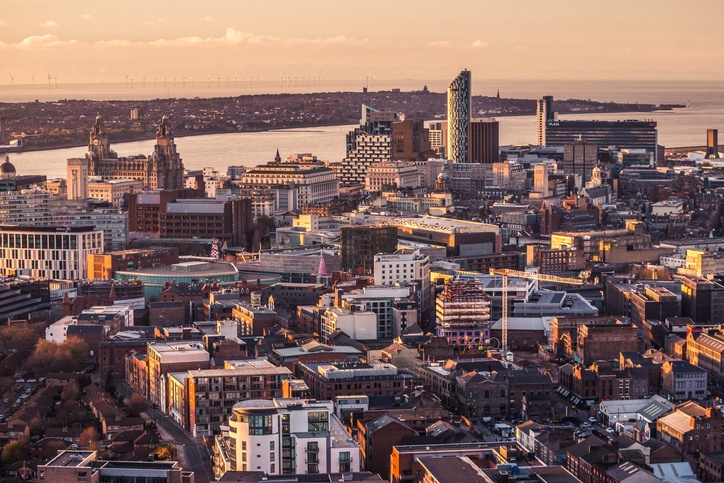 Liverpool has just hit the headlines for leading the UK's cities in terms of its house price growth. The Hometrack UK Cities House Price Index reported 7.5% inflation in Liverpool during the year to August 2018. For those working in the Liverpool property sector, the news comes as no surprise.
Jonathan Stephens, MD, Surrenden Invest, commented:"Liverpool has exceptionally strong credentials as a property investment destination. It has a booming city centre population, a thriving business community and a superb cultural offering. This combines to produce a high and sustained level of demand for decent, well-located rental homes, which in turn means that property investors can earn healthy yields, as well as enjoying the potential for impressive capital growth."
"Liverpool is one of those rare cities that has it all. It's a delightful blend of economic opportunities, cultural pursuits, a superb gastronomic scene, a lively sporting offering and a thriving property market. The city also enjoys property prices that are well below the average for the UK, which is another reason that it is such an exciting prospect for property investors."
"This is definitely an exciting phase in Liverpool's history. The city is one of the most investable destinations not just in the UK, but in the world. The resulting boom in population is generating a long-term, positive impact on the property market. I wouldn't be surprised to see Liverpool leading the UK again in terms of its property price increases over the coming months."
As part of the Liverpool-Manchester metropolitan area, the city was recently flagged up by IBM's annual Global Location Trends report as being among the top ten cities in the world for foreign direct investment (FDI). The area pulled in the tenth highest number of FDI projects in 2017, according to the report, resulting in the creation of some 7,000 jobs.
Earlier this year, TripAdvisor also highlighted Liverpool as one of the best places in the world to visit. The city's cultural offering was key to that decision. This year, it is offering a year-long programme of events, exhibitions, seasons and performances to mark the ten-year anniversary of Liverpool being crowned European Capital of Culture. One of the most impressive offerings is the Terracotta Warriors exhibition, which is drawing in visitors from around the UK and beyond.
Related Posts