Majority of London Tenants Expect Rent Discounts for Poor Internet Connections
Home » Uncategorised » Majority of London Tenants Expect Rent Discounts for Poor Internet Connections
Majority of London Tenants Expect Rent Discounts for Poor Internet Connections
This article is an external press release originally published on the Landlord News website, which has now been migrated to the Just Landlords blog.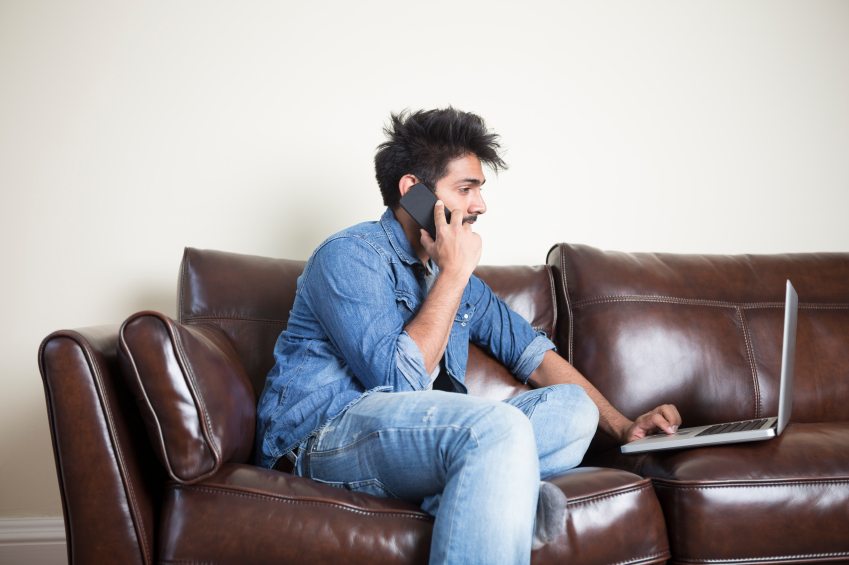 The majority of London tenants expect to receive a discount on their rent prices for poor internet connections in their homes, a new study from property firm Cluttons reveals.
Private tenants are certainly pickier about the type of property that they are willing to rent now than they were a generation ago. This means that landlords can no longer get away with offering rundown properties with second-hand furniture and simply expect the rent to come streaming in. But, above all else, many young renters have come to expect high speed, reliable internet connections.
In London, 73% of tenants consider a good internet connection to be important when choosing a rental property, while 70% of those that work from home at least one day a week would reconsider renewing their tenancy agreement if their homes had poor internet connections.
The research also found that almost 60% of those living in the capital would expect some discount in their rent as compensation for poor internet connections, with close to one in five requesting a 10% reduction.
Unfortunately, slow and unreliable internet connections plague many residential properties in the capital, the study revealed, which was conducted in partnership with YouGov.
The report shows that London currently ranks 30 out of 63 UK cities for the number of premises covered by ultrafast broadband and is positioned in the bottom five UK cities for 4G coverage, which is clearly unacceptable for many private tenants.
John Gravett, the Head of Infrastructure at Cluttons, comments: "As London's property market becomes more competitive, it is important for landlords to think of their tenants as customers and offer them properties that meet current demand.
"While traditionally it would fall to tenants to find the best offering from broadband service providers, now landlords are realising how important it is to make sure their buildings are well connected."
The research found that half (49%) of landlords are already working to improve internet connections in their buildings and, of those surveyed, 72% said that this is a direct result of tenant demand.
Gravett continues: "Good connectivity has knock-on effects to many aspects of our lives, from how we communicate with each other to maintaining flexibility and, therefore, diversity in the UK's workforce.
"Despite this, the British capital not only lags behind other UK cities, but it also ranks poorly compared to other European hubs, as well. In fact, London ranks 29th out of 30 EU cities last year for 4G speeds."
He concludes: "We believe connectivity is now a utility, not just a nice-to-have, and our research clearly shows that there is a commercial benefit to both commercial and residential landlords in prioritising it as such."
Landlords, have you considered how poor internet connections could be putting potential (and existing) tenants off your properties? This study proves that it is definitely worth looking into!
Related Posts