Master Locksmiths Association Issues Security Advice to Student Landlords Ahead of New Academic Year
Home » Uncategorised » Master Locksmiths Association Issues Security Advice to Student Landlords Ahead of New Academic Year
Master Locksmiths Association Issues Security Advice to Student Landlords Ahead of New Academic Year
This article is an external press release originally published on the Landlord News website, which has now been migrated to the Just Landlords blog.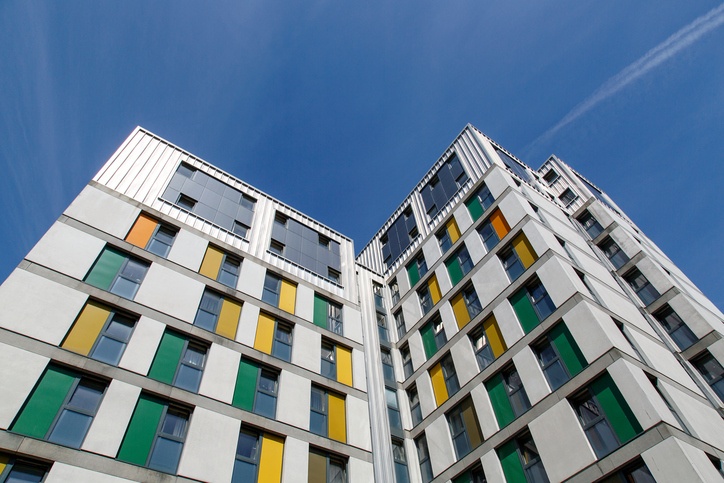 As a brand-new group of students begin their academic journeys, the Master Locksmith Association, leading trade association of the locksmithing profession, has issued new advice to landlords of student property.
It is no secret that student accommodation is amongst the most targeted property in the country, thanks to a combination of lax security measures and the potential of rich pickings; for would-be thieves.
A recent study discovered that 1 in 4 students are burgled during their time at University, with a large £25m lost to thieves since 2014. Moreover, 80% of student thefts occur at city universities, where privately-rented, multiple occupancy student accommodations are more common.
With a new generation of so-called 'silver spoon students' no arriving at University, for whom Wi-fi, en-suite facilities and flat screens are considered basic amenities, the cost to landlords of repairs has potentially never been greater.
Managing Director of the Master Locksmiths Association (MLA) gives the following advice for student landlords:
1. Know who has access to your property: Would-be thieves don't always need to force their way into your property. Workmen, letting agents and past tenants may still have keys to your property. Even if you ask for all keys to be returned, there's no guarantee that they don't have copies. A patented lock system is a simple, cost-effective way to limit the number of keys in circulation and prevent keys from being cut without proof of ownership.
2. Think like a burglar: Before new students move in, take the opportunity to review security on your property. Remove any large objects or debris outside that could potentially be used to gain entry and repair any broken doors or windows. Be sure to take a look at other similar properties nearby and look for anything different on your property that could make it obvious it is student accommodation.
3. Discuss security: Your new tenants may never have had the responsibility of securing a property alone before, so walk them through what you expect of them when they first move in. Perform routine visits to the property to ensure your tenants are correctly maintaining security and regularly testing the burglar alarm.
4. Install preventative measures: Dusk-till-dawn security lights around the property will help deter thieves from attempting to gain access and alert your neighbours to any attempt to gain access. Interior light timers can also give the impression that someone is in.
5. Invest in good-quality security fixtures: Quality locks and security measures not only reduce the likelihood of theft, the increased lifespan of the products will save money in the long term. For a list of rigorously tested security products, visit www.soldsecure.com.
6. Don't be tempted to DIY: If you have concerns about the security of your property, hire a professional – the average cost of fixing botched DIY jobs is £323 Your local MLA-approved locksmith will be able to provide a thorough and independent safety and security assessment, offering advice and installation services on all security upgrades necessary to meet insurance requirements.
7. Security and Safety: Equally as important as security is safety. It's very easy for the wrong kind of door hardware to be installed or fitted to an individual property, especially in homes of multiple occupation (HMO). In addition to this, HMO licencing could be in for some changes and landlords could be held directly responsible in an emergency situation – so advice from a trained professional from organisations such as the MLA are essential to prevent issues such as entrapment.
Related Posts