Minimum Three-Year Mandatory Tenancies to be Introduced by Government
Home » Uncategorised » Minimum Three-Year Mandatory Tenancies to be Introduced by Government
Minimum Three-Year Mandatory Tenancies to be Introduced by Government
This article is an external press release originally published on the Landlord News website, which has now been migrated to the Just Landlords blog.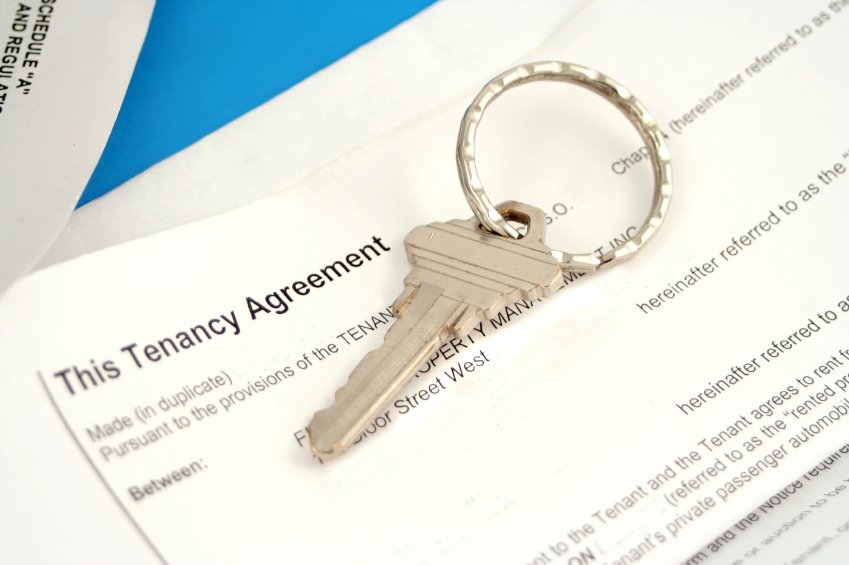 A Government consultation discussing the length of tenancies was announced yesterday, calling for three-year tenancies to be made the mandatory minimum term.
Housing Secretary James Brokenshire said: "It is deeply unfair when renters are forced to uproot their lives or find new schools for their children at short notice due to the terms of their rental contract.
"Being able to call your rental property your home is vital to putting down roots and building stronger communities."
Further Labour plans aim to deal with controls on rents, protection against sub-standard properties and the issue of 'no-fault' evictions.
Shadow housing secretary John Healey said: "Any fresh help for renters is welcome but this latest promise is meaningless if landlords can still force tenants out by hiking up the rent."
Information about this consultation was leaked in the media over the previous weekend, which also revealed that the three-year tenancy agreements will have to be offered to tenants, but they will still have the option to leave before the end of the term.
Brokenshire stated yesterday in his Housing Speech: "We're proposing a new longer tenancy model, of a minimum of three years, with a six month break clause to allow tenants and landlords to exit the agreement early if needed.
"I will also be launching a call for evidence in the autumn to better understand and improve the experience of people using courts and tribunal services in property cases, including considering the case for a specialist Housing Court."
The consultation will run until 26thAugust, collecting feedback and data around the proposal. The question of whether certain circumstances should be exempt, for example, students looking to rent, will also be discussed.
Brokenshire further discussed the progress made so far to tackle the Housing Crisis, and to clarify further plans. He said: "…following last week's announcement on raising the Housing Revenue Account cap by £1 billion and investing £1.67 billion in social housing, we're paving the way for a new generation of council housing.
"In total – with the £15 billion of new financial support announced at Autumn Budget – we're investing £44 billion in housing over the next 5 years."
He also stated that a social housing green paper will soon by published, "in response to the concerns of tenants, underlined in the wake of the Grenfell Tower disaster."
CEO of the National Landlords Association (NLA) Richard Lambert commented: "In his speech to the Conservative Party conference last October, Sajid Javid [minister responsible for housing at the time] announced plans for a consultation on how to encourage longer tenancies. That's been the tone of the discussion ever since – consultation and encouragement.
"Frankly, right now, I feel we've been misled. This is supposed to be about meeting the needs of the consumer. NLA research with tenants finds consistently that around 40% of tenants want longer tenancies, but 40% do not. More than 50% consistently say that they are happy with the tenancy length they were offered, and 20% tell us that when they asked for a longer tenancy, they got it.
"We would accept that the flexibility of the current Assured Shorthold Tenancy isn't used as effectively as it could be, and that we should be looking to find ways to ensure that tenants are offered the kind of tenancies they need at the time they need them.
"That means thinking about how to modernise a model devised 30 years ago, to take account of the changes in the people who are renting and the way they live their lives. How will that be achieved by moving to a more rigid system, more reminiscent of the regulated model the current system replaced?
"It's like urging someone to update their 1980s brick-style mobile phone, but instead of giving them a smartphone, offering them a Bakelite dial phone plugged into the wall.
"This is a policy which the Conservatives derided when it was put forward by their opponents in the past two General Election campaigns.
"It's hard not to see this as more of a political move aimed at the renter vote than a genuine effort to improve how the rented market works for all those involved."
Neil Young, CEO of Get Living, the Build-to-Rent specialists, commented: "As a trailblazer in the build-to-rent sector, we are proud to offer three-year tenancies as standard and wholeheartedly encourage the rest of our sector to do so.
"Renting shouldn't be a second-rate choice to home-buying. With three-year tenancies and resident-only break clause after six months, residents have the reassurance of long-term security while having the flexibility to follow their careers or their thirst for adventure, without being tied in to a home.
"With more than 20,000 Build to Rent homes complete across the UK and almost 100,000 more in the pipeline, our sector is starting to show that, done right, renting can offer much more than it's given credit for."
"At Get Living, we've never accepted the 'norms' of renting. Last year we scrapped security deposits and have returned millions of pounds to our existing residents. Abolishing deposits made sense as we have great relationships with our residents and know that they look after their homes. It's also taken away a real cost barrier to renting and helped build trust."
A response has also come from Dan Wilson Craw, Director of Generation Rent: "The government's proposal is a welcome admission that 30-year-old tenancy laws are failing renters. We cannot enjoy a stable life if we don't know where home will be in 12 months' time.
"Three-year tenancies are a step forward but would still mean that many tenants – including families with children in school – would have to move every few years.
"Regardless of a tenant's long term plans, they should not fear being evicted if they meet their obligations to the landlord. The government could therefore give England's 11 million tenants even greater security by abolishing Section 21, the law that allows landlords to evict without giving a reason.
"Whether tenancies are three-year or indefinite, landlords could still force tenants out by jacking up the rent, so any reform must include restrictions on rent increases."
The Residential Landlords Association (RLA) has called for financial incentives, as a way to address this demand for longer tenancies, which the Government argues "could be quicker to implement" than mandatory three-year agreements.
David Smith, Policy Director for the Residential Landlords Association, said: "With landlords having faced a barrage of tax increases we believe that smart taxation, such as that being proposed today, would provide the longer term homes to rent many families and older people want.
"We would warn against making it a statutory requirement to introduce three year tenancies. Many tenants simply do not want to be tied to a property long term. It is vital that the market is able to provide the flexibility that many need in order to swiftly access new work and educational opportunities."
Related Posts